Stadia is one of Google's latest developments. It is a cloud gaming service operated and developed by Google. It has the capacity to stream video games with a resolution of over 40k at 60 frames per second. These videos are supported for high-dynamic-range for players.
To enjoy the maximum benefits Stadia provides, you must be connected to a fast internet connection. You can access Stadia through the Google Chrome web browser. You can use personal computers, Samsung supported smartphones, Pixel smartphones, Asus, Razor, and OnePlus.
It is compatible with HID class USB controllers however a proprietary controller from Google with a direct Wi-Fi link to various data centers is accessible together with the service. Up next we're going to tell you how to use Stadia for a free trial.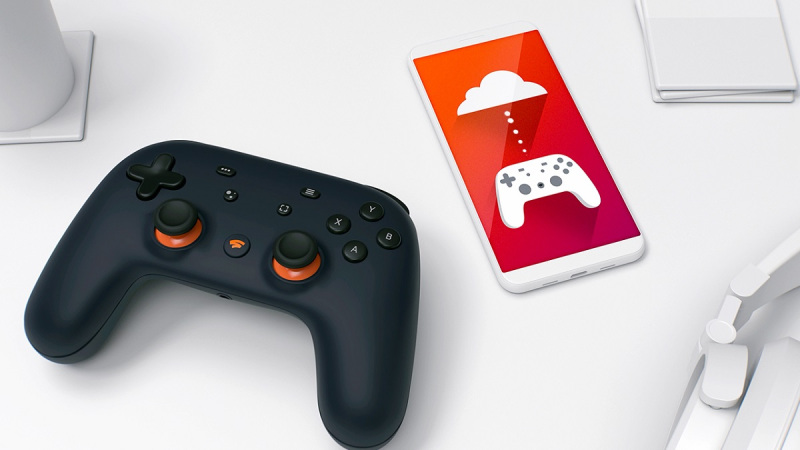 Terms of Stadia Pro Free Trial
This Stadia pro one-month trial offer is accessible to new and existing customers that already have a Stadia account. However, this promotion is not for active or previously active subscribers of Stadia Pro.
It is available only to United States citizens. It's not yet available in Guam or Hawaii. During the 0ne month trial period, you'll enjoy the same benefits of Stadia Pro Subscription.
You need a valid payment at sign-up however, you will not be charged until the one month trial period has elapsed. Also, you have the freedom to cancel at any time. Canceling subscription requires you to do it before one month ends because after it has ended, you will be charged.
Visit the Stadia website to learn more about canceling the subscription.
How Much Does it Cost?
When the one month of trial elapses, you will pay the standard Stadia Pro monthly subscription which varies according to countries. Currently, the monthly subscription for Stadia Pro in the United States is $9.99.
You won't get any refunds in case of partial billing periods. Add-on content is not refundable. In case you cancel your subscription, you lose access to free add-ons and games claimed with Stadia Pro. However, you will keep access to add-ons for games you purchased and the games you bought.
Should you re-subscribe to Stadia Pro, you will restore access to free add-ons and games that you had previously claimed with Stadia Pro. Stadia reserves the right to cancel or change the offer at any time. This free trial is available while supplies last.
The use of stadia is subject to Stadia privacy Notice and Terms of Service. You need Stadia registration and an active Google account to access this free trial. Follow these steps to sign up for Stadia.
Sign Up
To begin the Pro free trial, you need to sign up to Stadia using a Google account on Google Chrome web browser. Ensure that you are using the right Google account. Sometimes, you could receive an invite code with Buddy, Founder's Edition, Pass, and Pro Pass to sign up to Stadia.
If you have it, enter it into the provided box. After creating your Stadia account, you can redeem it and then select confirm to connect your Google Account to Stadia. Remember, to add your Stadia account to Chromecast, you must be signed in into the Stadia app.
In case you want to use an account that is not displayed or to create a new one altogether, select 'change account'.Then click 'confirm' to link the selected Google account to Stadia.
For minors, remember a valid Google account applies to age restrictions. For minors, they will access Stadia using a Google account that is managed with a family link approved by a family manager.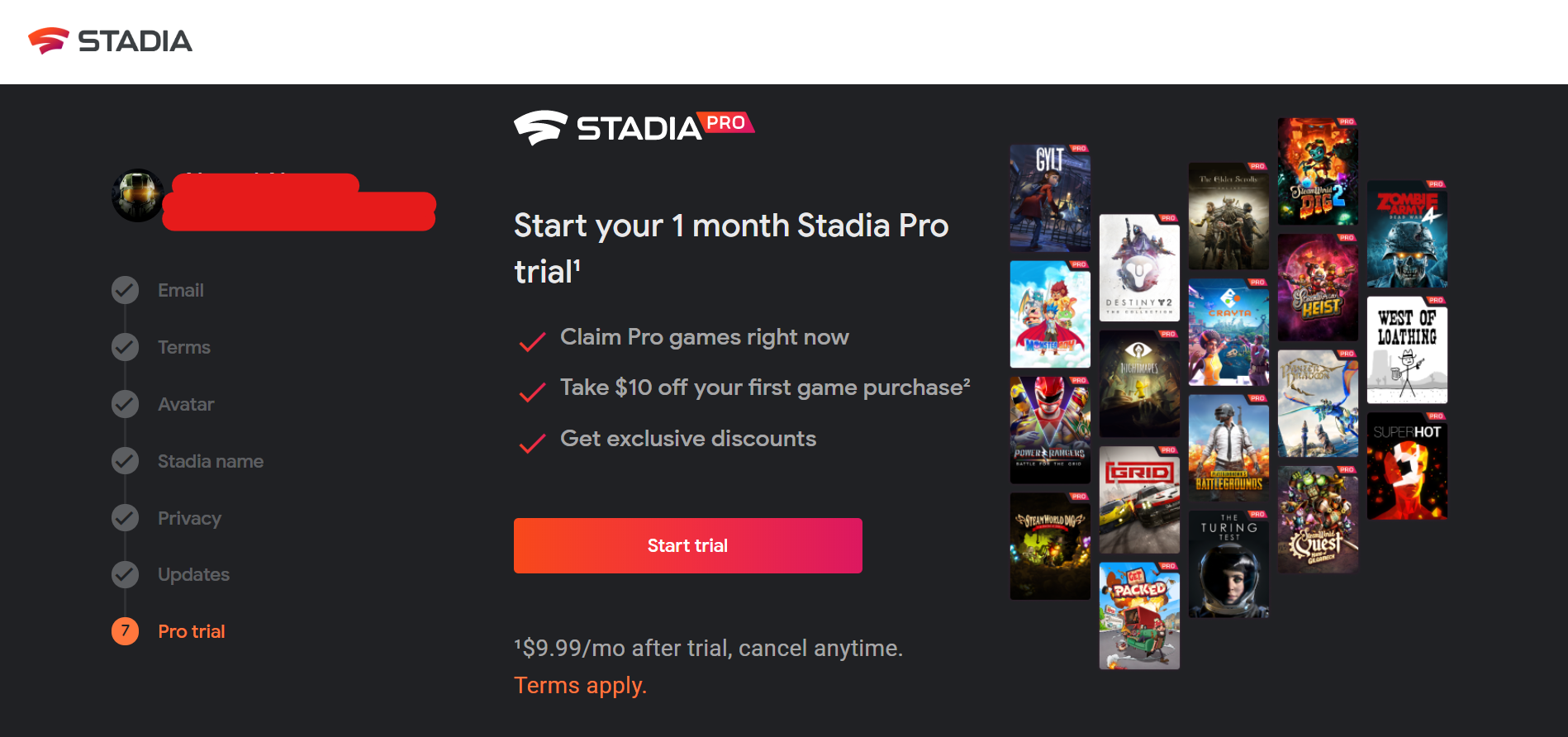 Conclusion
Stadia Pro Free Trial is valid for one month. To access it, you must include a valid payment form. However, you'll get charged after the one month has elapsed. This trial is available to only United States citizens.
During the one month trial period, you'll enjoy similar benefits as those of Stadia Pro Subscription membership.