The internet is flooded with games that keep you engaged and give you all the adventure feels. The gutsy-spunky game, Splitgate is one such online multiplayer game that keeps your adrenaline rushing and provides the perfect dose of entertainment.
You can keep the thrilling quotient high, ambush enemies, play intensely, win battles, and hop from one location to the next through maps. This game is super exciting and full of twists and turns that require your presence of mind and quickness in reaction.
Splitgate allows you to shoot, conquer, kill, and win. From Spligate game modes to Splitgate maps, along with some amazing tips to help you play better inside the Spligate world, learn everything you need to know in this guide.
Splitgate – The Multiplayer FPS Arena
Splitgate Game Modes- These Decide The Thrills
The Basics Of Splitgate
Be A Pro At Splitgate With These Tips And Trick
Splitgate's Price, Compatibility, And More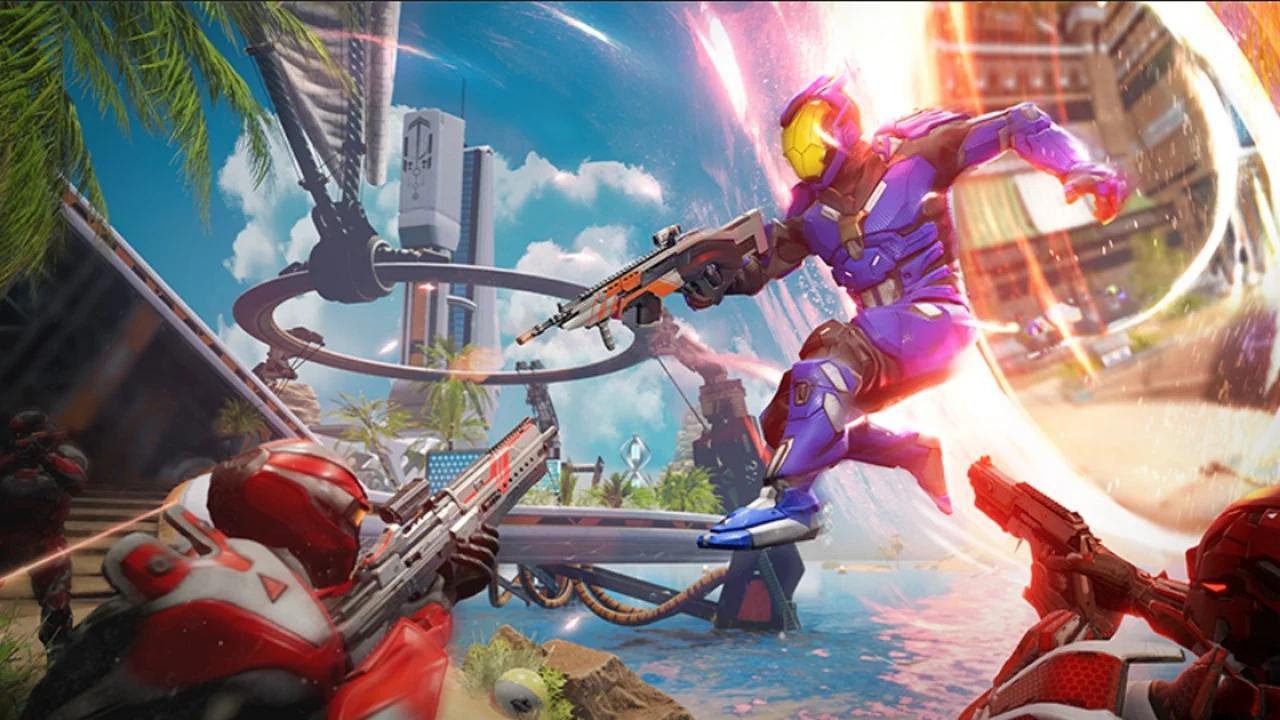 Splitgate – The Multiplayer FPS Arena
The online multiplayer arena-FPS, Splitgate is a fast-paced game that lets you navigate the map and maintain a healthy competition for kills and battles through the canny placements of portals. As you keep clearing levels one after the other and keep knocking out your enemies, you will win battles and portals.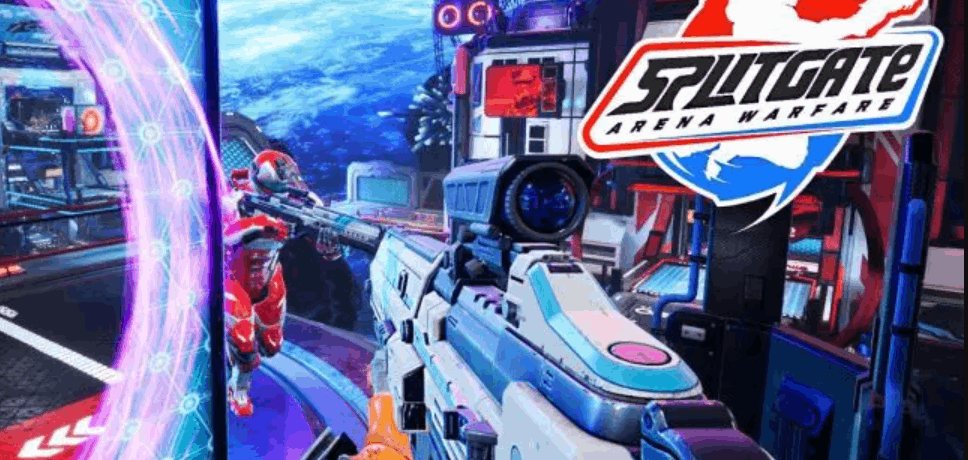 The portals of the game can be utilized on certain surfaces, but only the players using them can have a sneak peek of what is happening on the other side.
This is where the element of surprise comes in as opposite players can fall into traps that the cunning players deliberately set up. The gameplay is substantial enough to keep its players in the loop with a decent variety of game modes, breaking the stereotypical monotony of a classic free-for-all deathmatch.
Loaded with weapons, engaging maps, and game modes, Splitgate is the current obsession for many.
How To Place Portals In Splitgate
The key to connecting areas on Splitgate, the arena warfare, is through using portals. You can place two portals at once, a gold-colored portal, and the other one is purple. To fire from the gold portal, press the key E, and press Q to fire from the latter.
Portals placed by your teammates or friends will appear with blue color, and the ones placed by your enemies will be red. Portals cannot be set anywhere; they are to be placed on holographic wall panels.
The distance amidst the two panels that you place on your portals doesn't matter; you can even shoot at one side of the portal and then organize another at the opposite side. It depends on you, where you wish to target, allowing you to gain as many opponents as possible.
Splitgate Game Modes – These Decide The Thrills!
There is a big list of casual game modes in Splitgate, each one unique in its way and format. But two specific modes are exclusive and are unlocked only if you reach level 20 by playing the casual game modes. These are ranked game modes.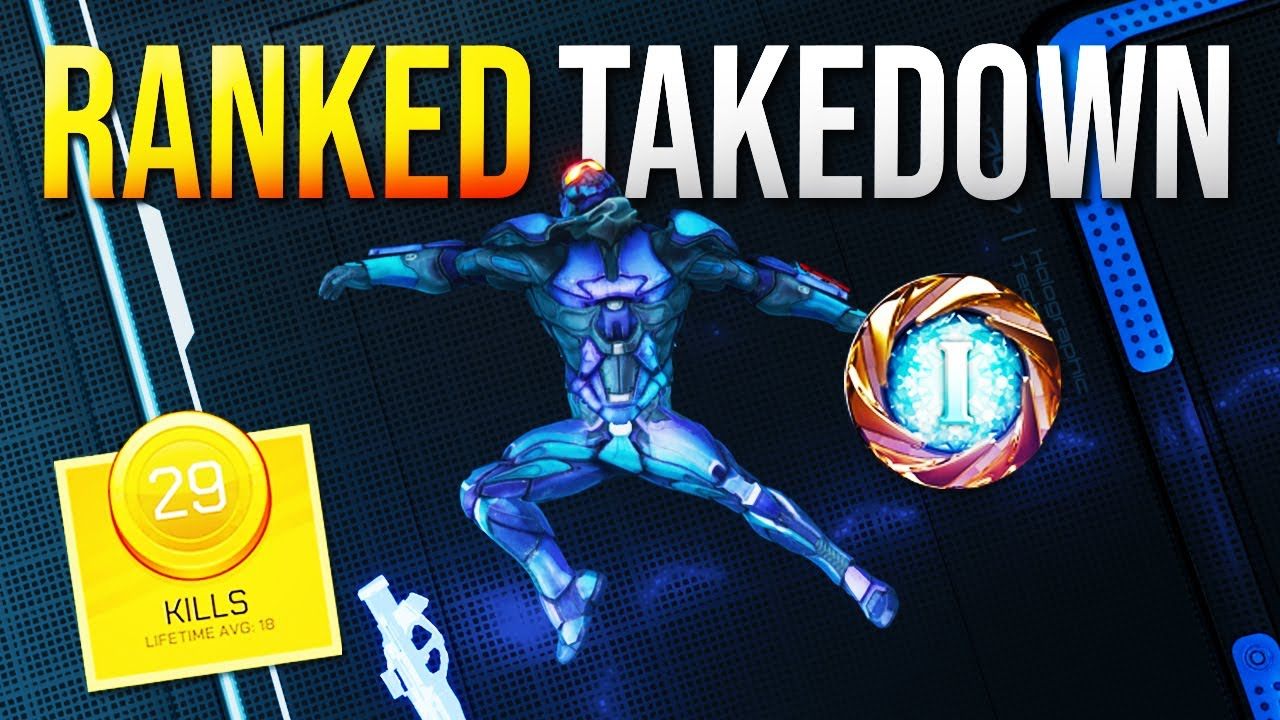 Other than this, there is a section of featured game modes that are a part of casual game modes but are present only for a limited time. They offer a bit tricky and stomach-churning gameplay, which is more complex than the usual casual game modes.
The two featured game modes are Team Fiesta and Instagib. On the contrary, the two types of ranked game modes are Ranked Takedown and Ranked 4v4.
In Ranked Takedown, two teams of 3 vs. 3 players play along, and in ranked 4v4, the game is played with four members each in one team.
Casual Game Modes
There are tons of casual game modes in Splitgate that are played in teams of 3v3, 4v4, and even 6v6. Team Deathmatch, King of Hill, Domination, VIP, Team Oddball, Team Swat, and Team Shotty Snappers are played in 4v4 mode.
Showdown and Takedown is a battle between two teams of 3v3, whereas Gun Game has six players in each team. All these game modes are super thrilling and let you earn points only if you win. The more you win, the better your score.
You have to kill enemies; it is essential to remember that some loadouts are randomized at each round, and headshots are the only methods for instant kills. Make use of weapons, and if you are smart enough, victory will be yours.
The Basics Of Splitgate
If you are a pro at the Halo game or have played it once in a while, you will feel quite comfortable playing Splitgate. First of all, you will start Splitgate with one weapon or sometimes two; this is Gunplay.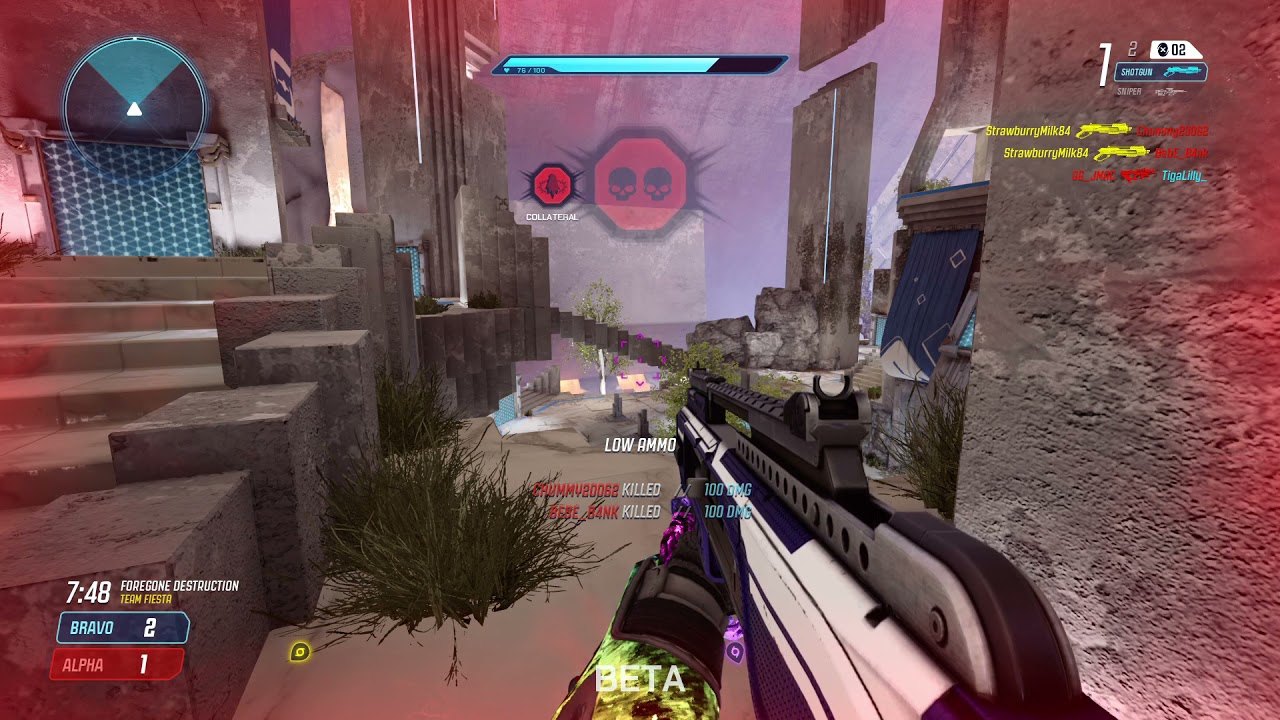 Remember, your main target is to score points for which you have to kill your enemies. The starting guns will either be a battle rifle, assault rifle, or sometimes a carbine.
The main gist is to use these against your enemy and kill them. Unlike Call of Duty, there are no classes or builds in Splitgate as everyone begins with the same weapon in a mode.
To advance your weapon, you will have to find it through maps. The better the weapon, the tougher it is to find it.
Portal Play
Portals are an integral part of Splitgate; hence every player is guarded with a portal gun on each of their player's arms. If you shoot one portal using a single button, it is an in-portal, a yellowish-orange portal.
Then you can shoot another portal to create an out-portal, which is purple in color. After the portals get destroyed, you can move freely between the two portals. By destroying portals, it's a great way to go through maps quickly and create vantage points that enemies can't see.
Your portals will appear in greyish blurred color to your enemy, and the portals you will deploy will be visible to you as teal/light-blue squares and circles. This will help you play safe if any enemy comes into your territory as you will have more convenience to kill your enemy first.
Be A Pro At Splitgate With These Tips And Tricks
So far, we have mentioned that portals play an essential role in the entire game. The pro tip which comes with this is, be sneaky with portals and look at them as potential traps rather than navigation tunnels. Consider them as shooting spots and create trouble for the other side.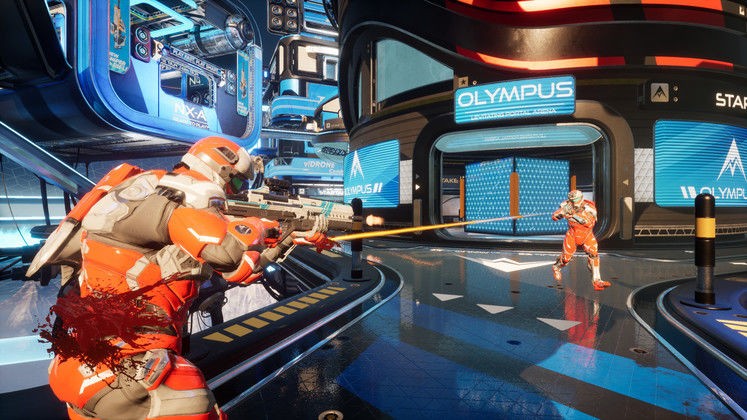 It is suggested to choose your own portals and to do the same press X or Z. It's a useful key to establish a gateway portal in a safe location. In case of trouble, a portal back there closes the path behind you to stop attacks. You can even pull off advanced movements through portals.
For advanced movements, you should try pixel walking. What it means is, even if you are inside a portal, you can still stand halfway and shoot another portal at a new location.
After that, walk back through your original portal, and this way, dodge your foes smartly, which are at different locations.
The Magic Of Powerful Weapons
You and your opponents start with the same weapons from the beginning of the game. If you want to take the lead, start looking for powerful weapons. Sniper is a potential weapon in Splitgate that can knock off strong enemies in one go.
In Splitgate, grenades are powerful not for blowing up players for merciless killings but for exploding the portals. They work as EMPs and destroy their portals in one boom, making them a versatile tool in your arsenal.
To make yourself competitive in the game, keep switching the weapons as well. Shoot with a sniper rifle and then immediately switch over to a shotgun because these weapons fire fast and do not give the opponent to process what your next move will be.
Splitgate's Price, Compatibility, And More
The shooting arena game was originally named Splitgate: Arena Welfare, which was developed by 1047 Games and released on Steam in 2019.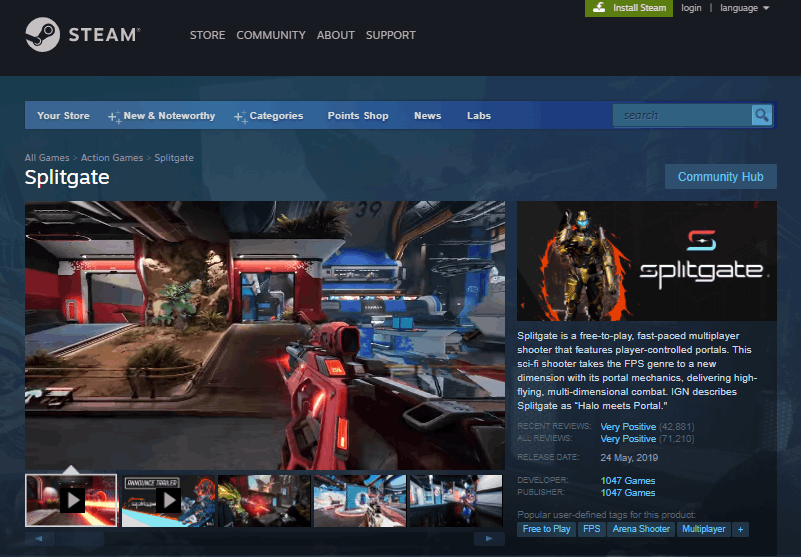 This free-to-download game has micro-transactions inside the game for cosmetic weapons, characters, skins, battle pass system, and loot boxes termed as drops.
These are brought inside the game through Splitcoins, the virtual currency of the games, which is to be purchased for real money through online transactions.
Crossplay Between PC And Console
The game supports cross-play between personal computers, PlayStations, and Xbox players. Its beta versions are out for PC, PS4, PS5, Xbox series X|Sb, and Xbox One with no additional charges.
After its beta launch, the sudden popularity of the game interested the developers in launching it on Nintendo Switch and mobiles. Ian Proulx, CEO of 1047 Games, in an interview, said that "We haven't started on it, but it's absolutely part of the vision."
While the essence of the game is not ad intriguing as PUBG, the quick action feels like a perfect fit for the mobile application. But, a game that is built on Unreal Engine 4, the same one used to build Fortnite, makes me wonder how it will be adjusted for lower-powered devices.
Bottom Line
Splitgate is the new age online multiplayer game that is pretty exciting and keeps you involved with all the feels of adventure and thrill. Play with your friends and family on a weekend day.
I wish you to conquer all portals, knock off enemies and try not to get too queasy while flinging yourself while playing too much.