Building cooperation and creativity in kids is essential during their early ages, helping them to improve their cognitive learning and development.
A good way to do this is by exposing them to mobile apps geared toward kids that help enhance their brain development and imagination.
A worthy mention is the PK XD – Explore and Play with your Friends app, a multiplayer game that lets kids explore different missions and activities together in an open-world universe. Let's have a look at all the possibilities that it has to offer.
About the Adventurous App

Downloading PK XD – Explore and Play with your Friends

Imaginative Avatar

Guide to Playing PK XD

Playing Mini-Games

Other Ways of Getting Coins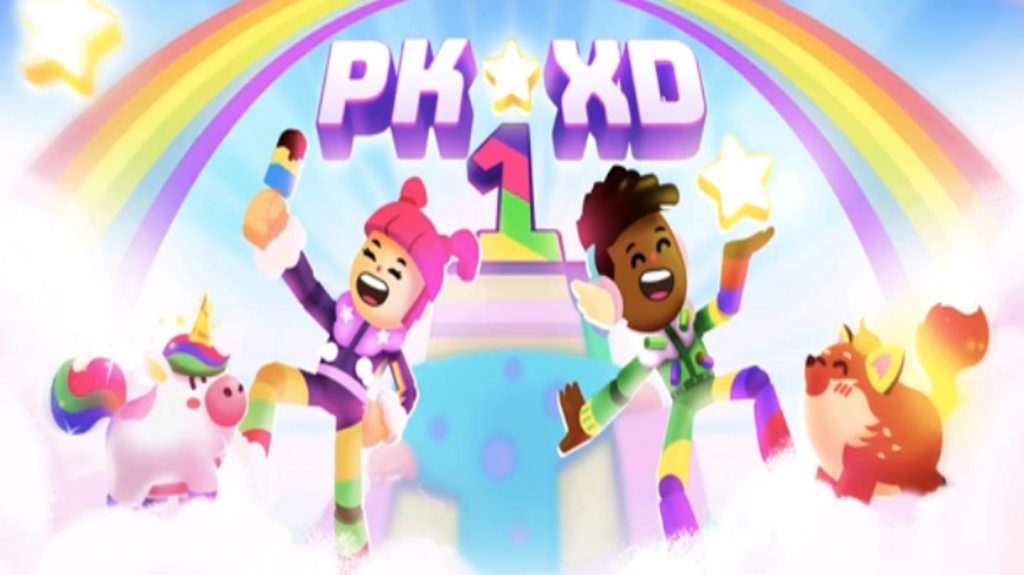 About the Adventurous App
PK XD is an adventurous game developed for kids that lets their creativity run wild in a virtual open world. It allows character creation that lets them represent themselves through their avatar.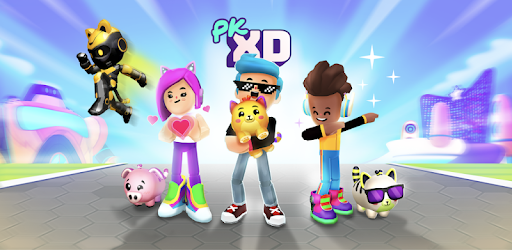 There are also lots of mini-games and responsibilities for them to handle. Through responsibilities that involve building their home and adopting a pet, children learn real-life lessons through the virtual world of the app. 
It is best suited for ages nine and above and contains infrequent, mild profanity, and crude humor, so parental guidance is advised. 
The app makes use of in-game coins and gems to get awesome items like sneakers, hero capes, and cool shades. It is available in different languages of English, French, German Indonesian, Japanese, Korean, Portuguese, Russian, Spanish, and Turkish.
In-App Purchases
While the app is free to use without a subscription, some items require spending real cash. An example is gems which can be bought easily by paying cash to obtain gem packs.
The gem packs range in price from $1.99 to $9.99. In addition to this, you can also spend money for events like the EP Vacation Season T1. This event is a whole new chapter in the game to explore, costing $6.99.
While in-app purchases are very important, the game can be played without paying money. To do so, you need to complete more missions and save up gems and coins for things that really matter. In general, in-app products cost $0.99 – $79.99 per item.
Downloading PK XD – Explore and Play with your Friends
The PK XD app is available across Android and iOS devices. Downloading the app to each of these devices involves going to the Google Play Store or the App Store and searching the app's name.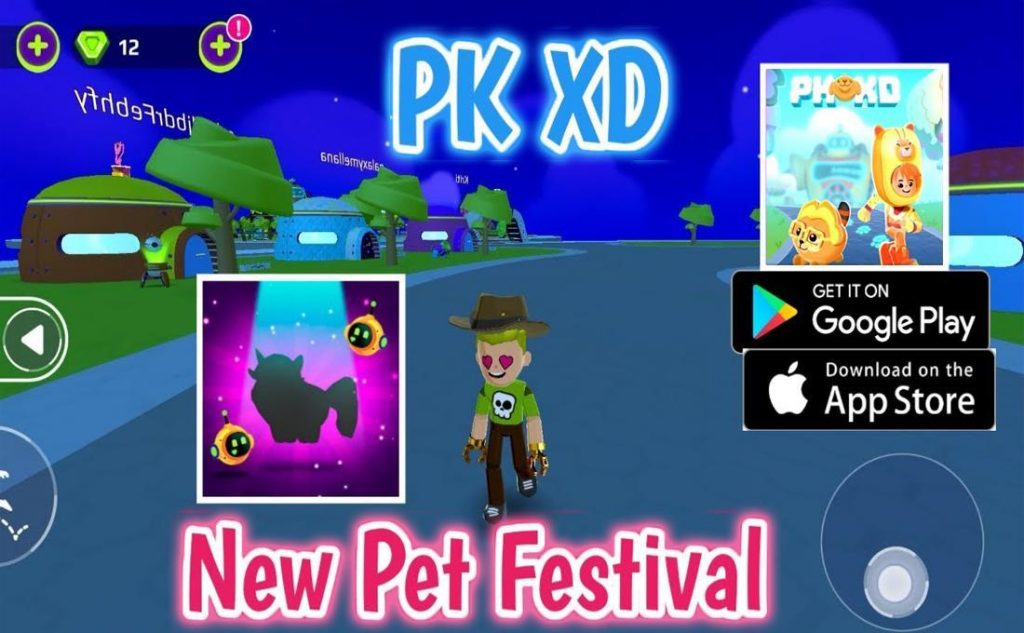 For Android devices, you need to have 165 MB of storage space on your device. 
iOS devices require a higher memory space of 363 MB. 
For both devices, the app takes up more memory space as you continue to play and explore the open world and events.
Permissions to Receive Data
From the memory space taken, the first permission that would be requested is the access to modify, delete and read the contents of your shared storage. There is also the request to view your device network and Wi-Fi connections.
Other app permissions involve receiving data from the internet to update PK XD content and access to launch at device startup.
The full list of permissions can be viewed on the PK XD installation page and permissions can be adjusted on your device's settings page.
Imaginative Avatar
One of the app's exciting features is creating your avatar. With your avatar, you can wear different skins, clothes, and items, allowing you and your kid to become whoever you choose.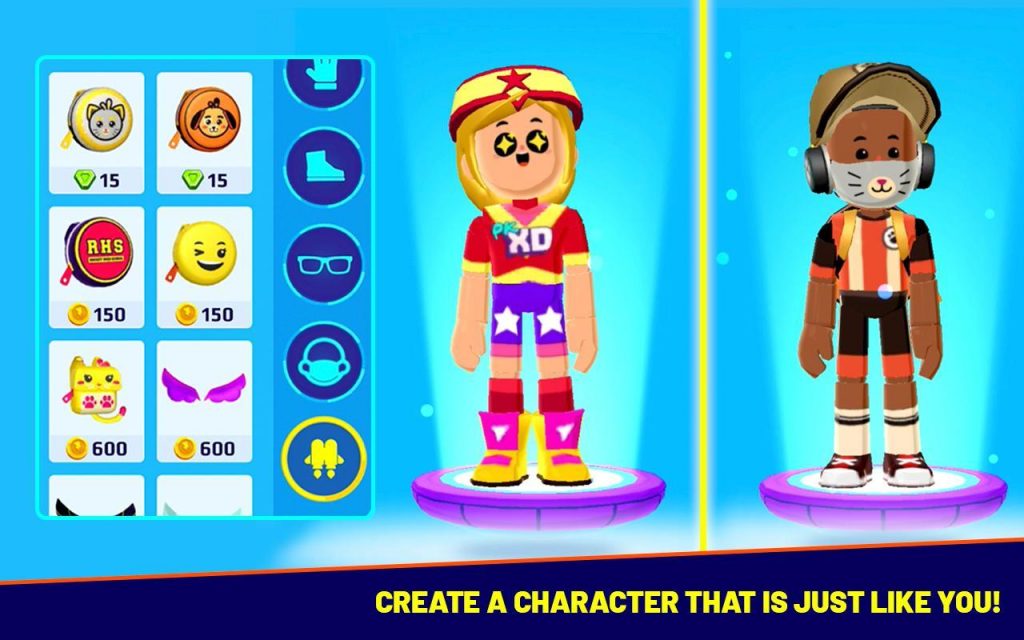 From being a fashionista to a ninja, a zombie, or a witch, nothing can stop your imagination.
Millions of players make up the PK XD community so your kids can play minigames like delivering pizza to earn coins with friends and create strong bonds in the process. The chat feature allows communication and emojis are included too to add to the fun.
With its seasonal events, PK XD makes moments more special as you can relive them in the app. Events such as Easter, Halloween, and Christmas are available to participate in with challenges and fun decorations.
Learning Responsibility
How exciting it is for kids to learn responsibility from a mobile app! This is made possible in the game as they can adopt pets and build, design, and maintain their dream homes while playing.
Pets include cute animals like cats, dogs, pigs, hamsters, and even more exotic animals like hippos and alligators. By training these animals from a young age in the game, helping them to grow up, kids learn how important it is to be responsible and take on responsibilities.
Building houses is another fun and creative activity. From a treehouse to a spaceship house, there is no limitation to your design and implementation. Decorating parts of the house is possible too from your bedroom, living room, and every part of the house.
Guide to Playing PK XD
On the first launch of the app, you are prompted to sign in to an account. An email is all you need to create an account. Afterward, you would be awarded free 20 gems and 1,000 gold coins for being a new user.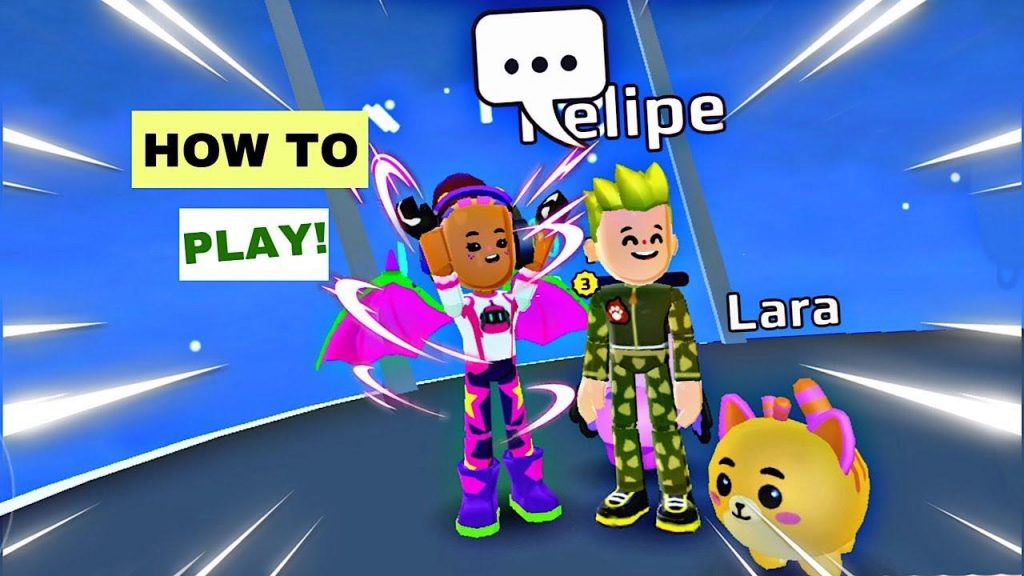 Then, you can start customizing your avatar by choosing your face type, hairstyle, clothes, and other accessories and then giving it a name. 
You are then taken to the open world to start playing events, mini-games and earning coins and gems.
Controls are easy to navigate as movement is carried out using a joystick on the bottom left of your screen. At the lower right are other gestures like handshake, running, different dance steps and moves, as well as the chat feature.
Playing Events and Getting Friends
Events vary by season and each requires an event pass to access it. Events are found at the top left corner of your screen. By clicking it, you are prompted to purchase an event pass.
Prices can vary for different events, but one thing remains the same. You need to have enough gold coins and/or gems to purchase passes. 
To connect with people in the game simply walk up to someone and tap on their avatar. Doing so shows a pop-up with their details including their name and the number of friends they have. To make friends, tap the connect icon at the top of the pop-up which will send a friend request to them.
Playing Mini-Games
Mini-games are ways to keep PK XD fun, and by completing them, you earn coins to purchase various items. Coins are used to customize your avatar, buy pets and pet clothing, as well as to buy items for your house.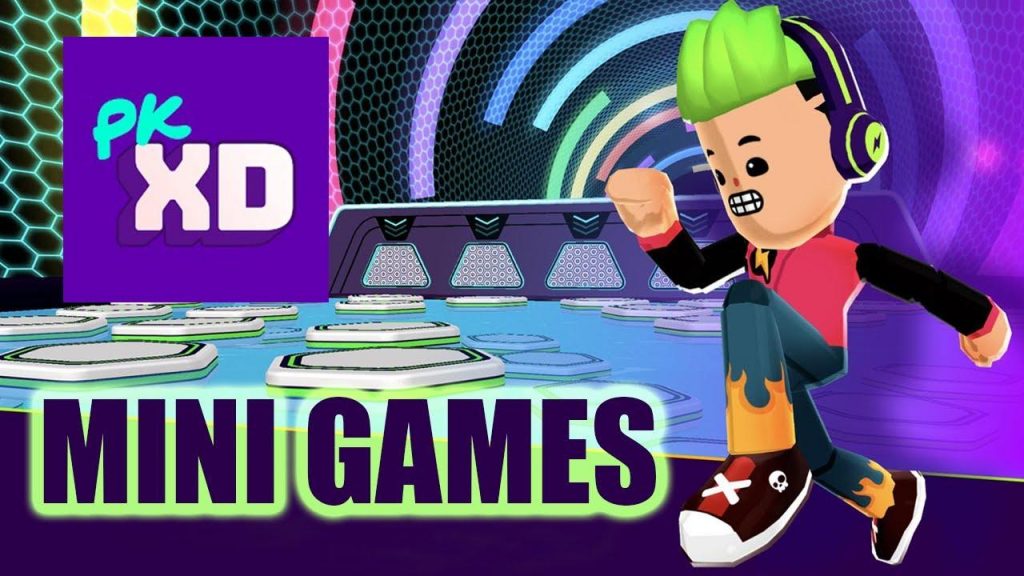 To play mini-games, look for shops or arenas which can be located by their unique symbols.
For example, to run pizza delivery, find an overhead spaceship with a pizza icon on it, and stand under the beam of light beneath it to enter the shop.
When you enter, walk down the path ahead and pick up a pizza. Then, leave the spaceship by exiting the door, and an arrow will guide you to your delivery.
Other Mini-Games to Explore
The fruit delivery mini-game follows similar steps as the pizza delivery mini-game. Locating the fruit store is aided by the fruit symbol on the top of the store.
Just walk up to the robot in front of the store to start a fruit delivery mini-game where you pick as many fruits as possible and deliver them back to the store.
Another worthy mention is the crazy race mini-game. Go to the crazy run arena, wait for friends to join, and then race each other. While racing, there are several obstacles designed to slow you down like passing through a lake, going through a maze, and other exciting hurdles.
Other Ways of Getting Coins
As the most popular currency in PK XD, coins are used more frequently. Coins can be used to purchase almost everything that does not have the "Free" label on it, and are not exclusive items.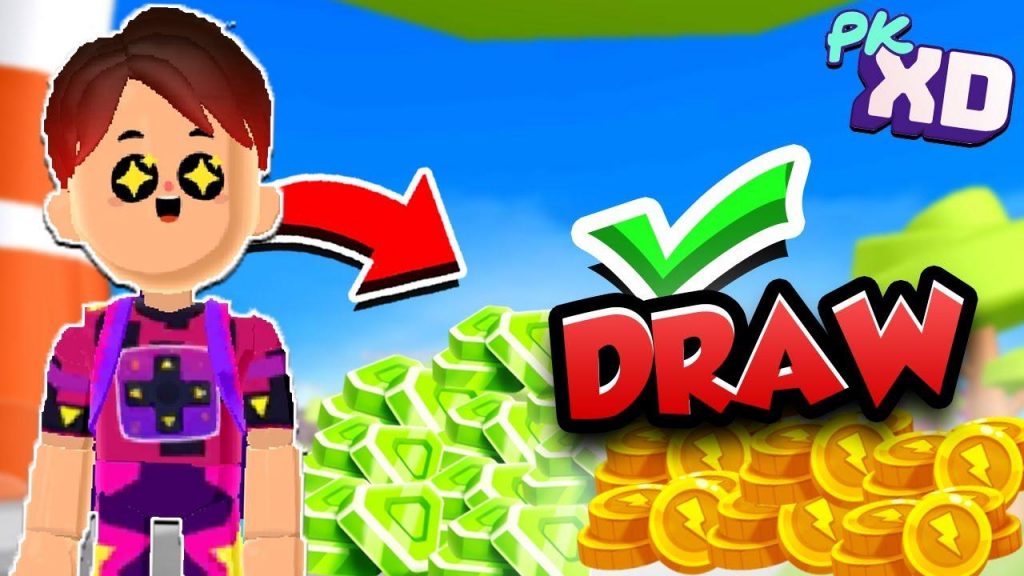 There are various ways to get coins. Starting from the easiest, you get coins by upgrading your app as a way of saying thank you.
Another common way is by taking advantage of daily rewards. By logging into your account daily, you earn coins and other prizes.
Another fun way is by just being in the PK XD universe. In fact, you do not have to do any activity or play any mini-game. By just standing or dancing to some cool music, you earn some coins in the process.
Purchasing Luxury Items with Gems
Gems are another currency in PK XD and are used to get luxury items such as exotic houses, glimmer clothes, and accessories. Most high-end items in each category are reserved to be purchased by gems.
To get gems without paying money, a common way is by opening surprise boxes. Surprise boxes are hidden in the city and are found by searching and exploring the open world.
You can also get surprise boxes by completing activities in the game. Completing five mini-games earns you a surprise box.
Conclusion
Since PK XD was released in 2019, it has gained over 100 million players worldwide. The game is created for both kids and adults, meaning anyone can enjoy its cool features of mini-games, events, and the responsibility of adopting pets and managing houses.