When the first Harry Potter book was made available for the public, it was only a matter of time before everybody was drawn into the magical world of wizards and witches.
One of its charms is the idea of being able to study magic through the Hogwarts School of Witchcraft and Wizardry. Many would want to experience how to cast spells, ride a broom, mix a potion, or get sorted into different houses.
Harry Potter: Hogwarts Mystery is the perfect game to do just that. Learn more about the mobile game, where you can download the game, how you can play, and tips to help you become a good student of Hogwarts through the article below.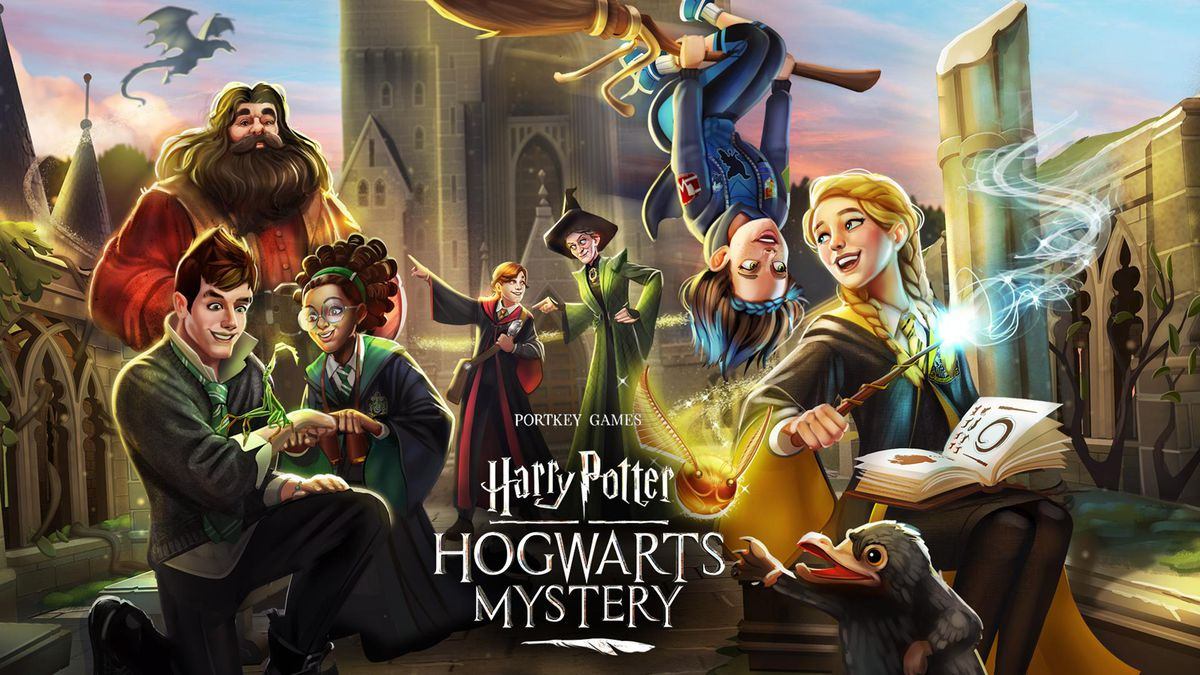 The Magic of Harry Potter
Harry Potter: Hogwarts Mystery is a mobile game created by Jam City where players get to live the life of a student from Hogwarts School of Witchcraft and Wizardry. Get sorted into your respective houses, learn magical spells, brew potions, and explore the wild and mysterious school and its nearby grounds.
Start searching for adventures within the walls of the school. Develop friendships or rivalries and settle them with a duel. Each storyline brings a new wonderful and immersive experience to players. Engage in events and missions and even get to create your Patronus along the way.
Embark on a mission together with your friends and meet different creatures along the way. Form unique relationships with other students, and you might find yourself falling in love with the game. Customize your character with exciting and colorful clothing choices.
How to Download
To download the game, head over to Google Play Store and search for "Harry Potter: Hogwarts Mystery." Tap "Install" to begin downloading the game to your device and launch the app by tapping on "Open." To start, log in using either your Google account or your Facebook credentials.
The game is free to play, but players also have the option to purchase in-game items with real money. Players may also disable the in-app purchase feature through the settings of their mobile devices.
Also, you aren't stuck just playing on your smartphone. Your progress in the game is automatically saved, allowing you to log in on another device or your PC and continue playing the game as before.
Tips to Play
Hogwarts Mystery is a game that lets you experience becoming a student at Hogwarts. It can be quite daunting if you are not familiar with the world of Harry Potter. Fans of the book and the movies will truly appreciate the experience.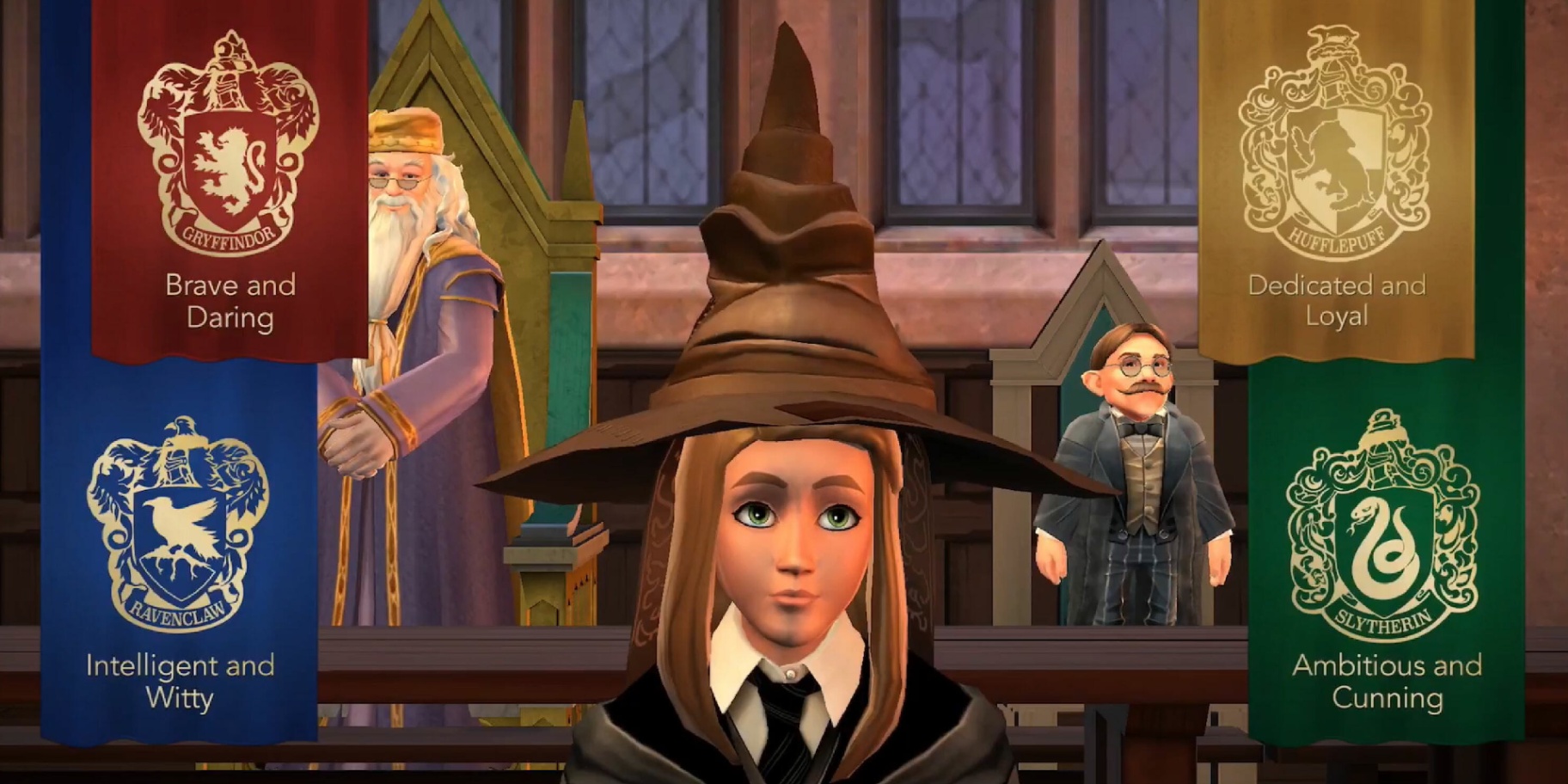 In playing the game, you should learn a few tips and tricks to help you advance in the game quite easily. Here are some tips when playing Harry Potter: Hogwarts Mystery.
Follow the Story
If you want to progress in the game, take the time to read the dialogues and follow the story from start to finish. There will be a lot of conversations to do with different characters in this game, so you should be mindful with each dialogue. Most of the time, they provide you with information about your mission and if you pay close attention, you might even get some valuable tips.
As you talk to these characters, your character will also be able to reply using dialogue choices. This allows you to either build friendships or cause you to make enemies. There will also be times when you have to answer random questions from professors. You might even lose some house points along the way if you don't follow the story.
Attend Classes
The best way for you to learn how to cast spells and create potions is to learn them from attending classes. Players can learn spells and potions from familiar instructors at Hogwarts like Professor McGonagall and many others. Learn how to make elixirs and take flying lessons so you can continue with the game.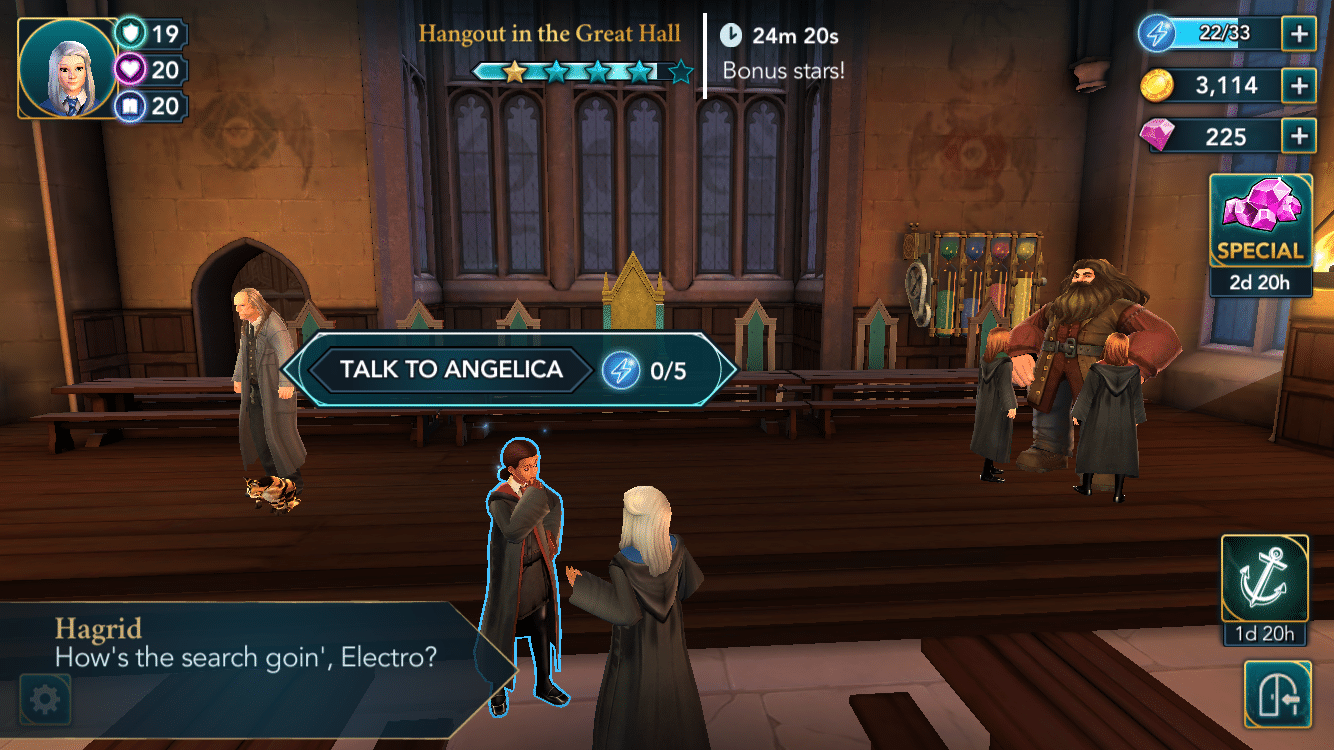 Make sure to take lessons and finish missions together with your friends. This way, you get to experience what Hogwarts is really about. The more you develop your character's skills the more options you have to play this game.
Create Potions
Much like the books and movies, students can learn to concoct potions and will be taught by none other than Professor Snape himself. In this game, players can learn how to create at least four potions that are highly useful within the game. Some potions can be used to enhance your character while other potions are meant to restore you to health.
Wiggenweal Potion can be used to heal your character, especially during duels. All you need to do is to perform a defensive stance so your character can drink the potion and heal its health back for at least two turns. Sleeping Draught causes the person to fall asleep and is taught in Snape's class around the 7th chapter in the game.
Herbicide Potion is unlocked at the last chapter of the game and is used to destroy plants. When you learn to concoct this potion, you can receive five diamonds which is helpful within the game. Herbicide Potion is commonly used during missions and is highly recommended in removing plants from an area.
Learn to Fly
In Harry Potter: Hogwarts Mystery, you will get to learn to fly using a broom fairly early in the game. You begin by learning how to summon a broom, followed by learning a few basic tricks. As you advance in the game, you should be able to travel through the entire school using your broom quickly.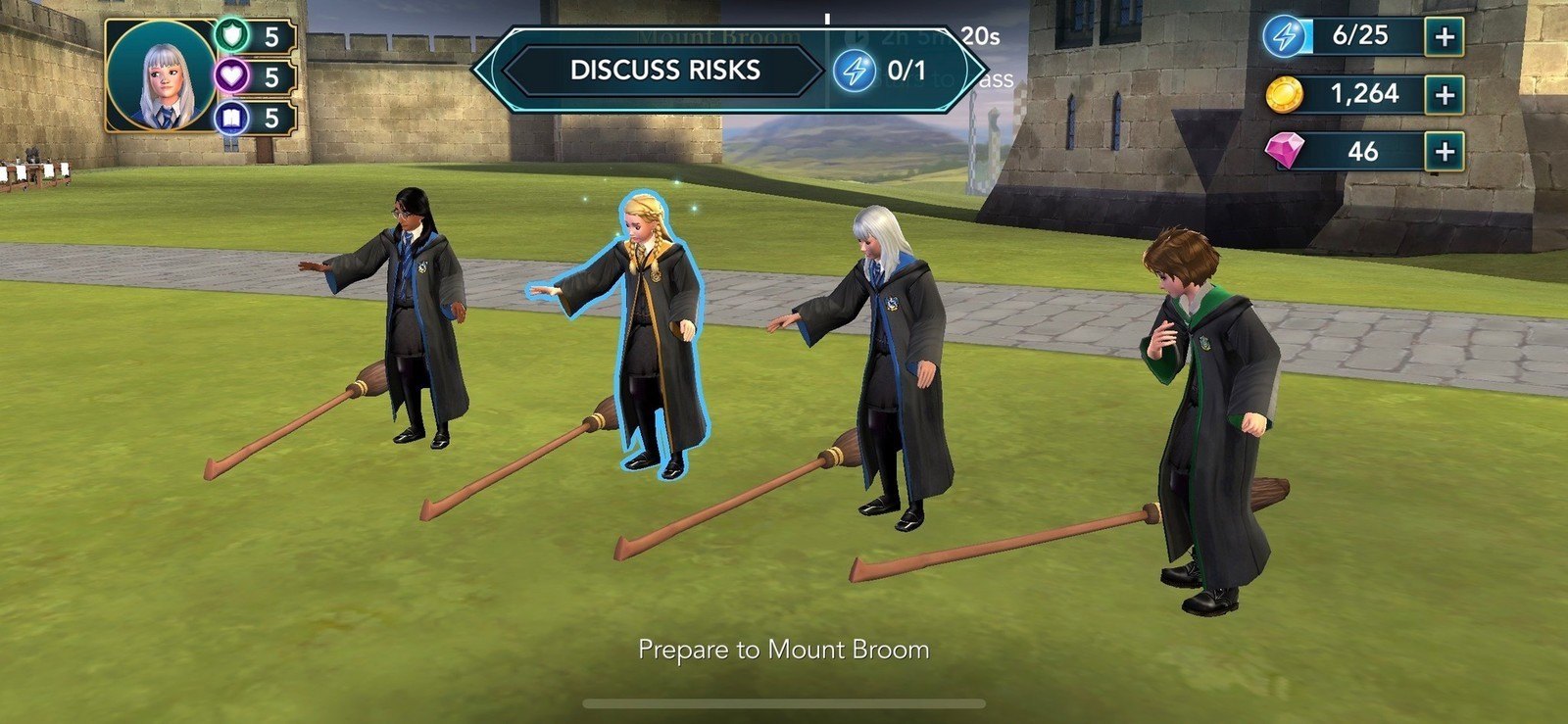 There are a few basic tricks that you need to learn during the start of the game. One is "Summon Broom," which summons your broom to your character, and learning this trick will earn you one point of energy. "Mount Broom" is when you get to ride the broom, while "Liftoff" and "Landing" are simply learning how to launch and land when using your broom.
Learn to Cast Spells
Harry Potter wouldn't be quite as magical without learning how to cast spells. There are numerous spells to learn in this game.
A few of the most useful include: "Lumos," where you illuminate dark hallways and make searching much easier, "Expelliarmus," which is great during duels as it disarms your opponent. Casting "Rictusempra" will tickle your opponent, giving you time to cast more offensive spells, while "Alohomora" allows you to venture into places that were previously inaccessible.
To cast a spell, you will need to follow a symbol on your screen. Make sure to completely follow the pattern to cast the spell, or the game will consider it invalid. It will take some time for you to practice, but as soon as you get the hang of casting spells, you should be on your way to becoming a good student.
Earning Extra Energy
Energy is a precious resource in the game. Almost everything you do in this game runs on energy, so it is quite frustrating to run out of energy, especially if you are in the middle of a class while trying to learn a new skill. There are a lot of places to go to replenish your energy source in this game.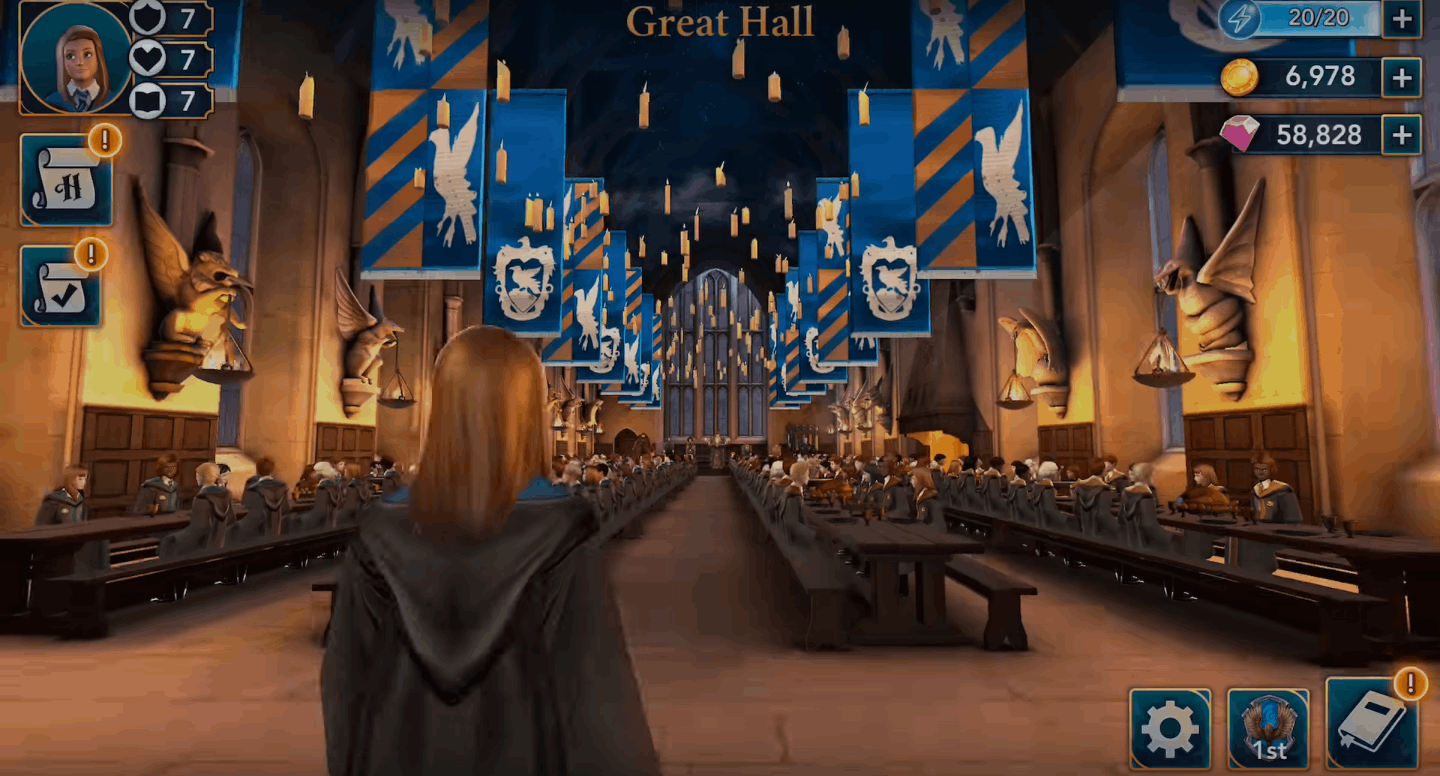 These secret locations provide a handful of energy a couple of times every day, so it is always wise to visit them from time to time. Go to East Towers and head to the second portrait next to the Charms classroom to receive energy.
Look for Peeves and tap him when he is around so he can give you some energy. You can also tap the elf that's hanging around the dungeons near the potions classroom for additional energy.
Visit Hogsmeade and tap the boy in the first alley holding the sled and be surprised at how much energy you have received. Or check out the prefect's bathroom at the West Towers and tap the first portrait at the entrance.
Spend Energy Wisely
Now that you have collected enough energy, it is time to spend them wisely in lessons. You will be expending a lot of energy, especially during classes, so always listen to what the professors are saying. This will help you conserve more energy by getting it right the first time instead of trying the lessons again and again.
A wise tip is that during a lesson, choose an action that costs around four or five stars. You can then choose a lower-cost action for your second or third time, so you don't waste a lot of energy.
Conclusion
Apart from casting spells, riding brooms, and dueling with other students, there are many fantastic things you can do within the world of Harry Potter: Hogwarts Mystery.
The game continues to develop and incorporate many aspects of the book with main quests, missions, and events. Get to experience the magical world within Hogwarts with the game Harry Potter: Hogwarts Mystery.