Most of us who are working from home due to the global health crisis spend most of our day staring at the computer screen, stressing about work. This is why we usually take a few minutes in between tasks to play games on our PC or laptop.
We all love a good free PC game that we can enjoy whenever we need to give our brains a break from the workload. But with so many free PC games to try, it's hard to figure out which one you should check out and give a go.
There are thousands of free-to-play PC games that you can download through Steam or via official websites, but not all free games are enjoyable. Lucky for you, we're here to tell you about some of the free PC games that are highly rated and popular among players.
What Is A PC Game?
First Person Shooter – Valorant
Online Battle Arena – League Of Legends
Collectible Card Game – Hearthstone
Battle Royale – Fortnite Battle Royale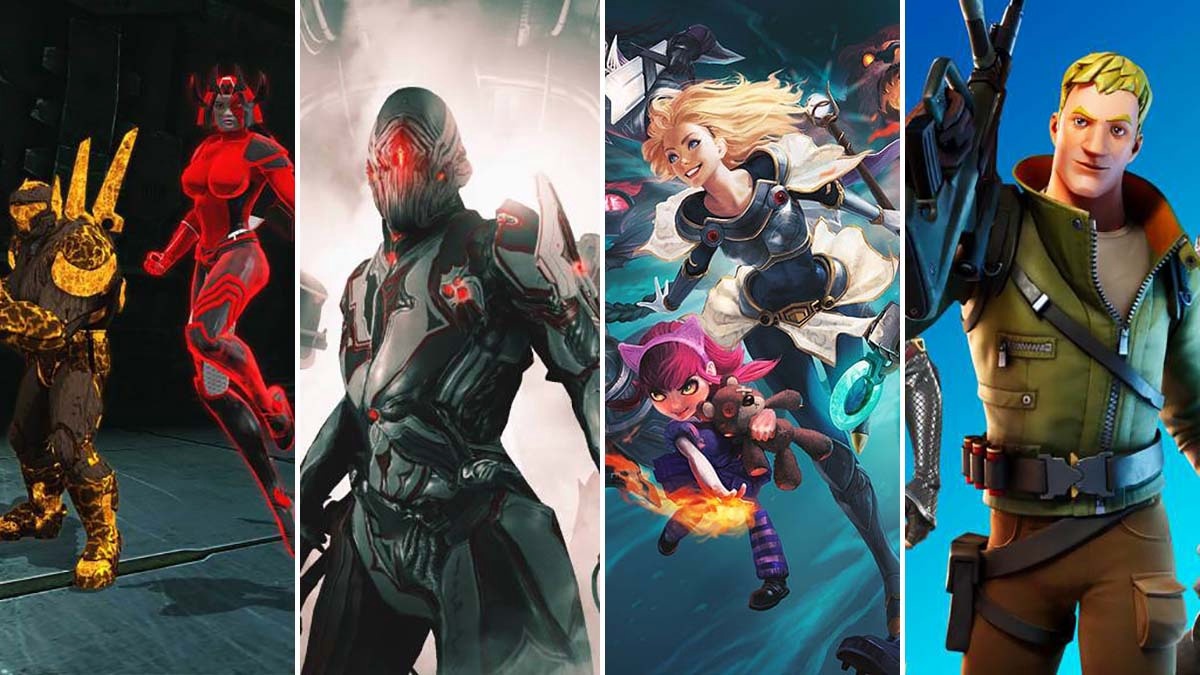 What Is A PC Game?
PC games also referred to as computer games, are video games played on a personal computer or laptop instead of video game consoles, arcade machines, or mobile devices.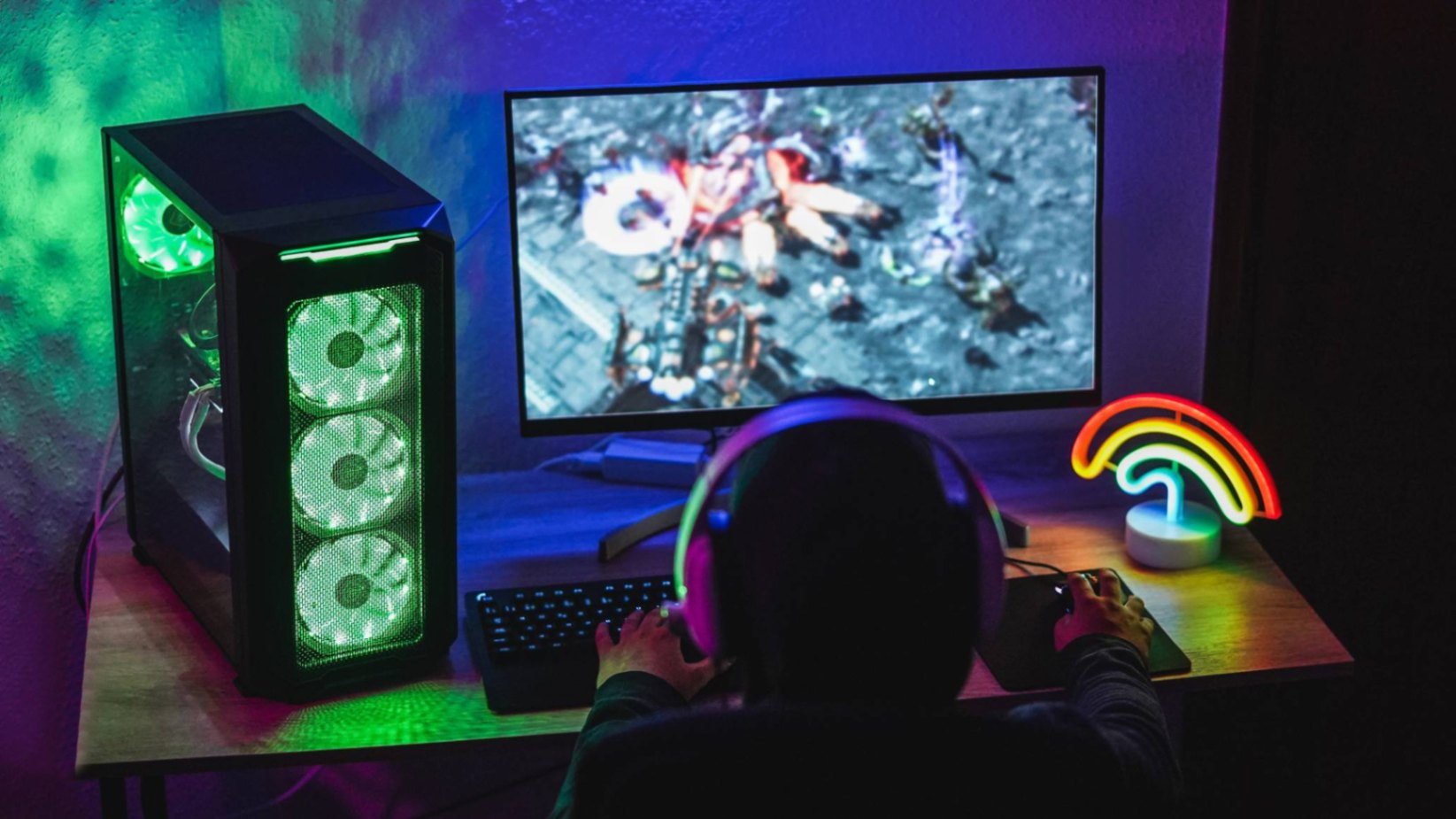 PC gaming is unique because the hardware and software you use are solely based on your preference and budget.
Players with high-end PCs and those with budget PCs can play with each other as long as the game's minimum software and hardware requirements are met. This makes PC gaming more accessible than video game consoles but not as accessible as mobile gaming.
PC Gaming For Workers
People whose work involves using computers may find it easier to play mobile games or video game console titles. This may be because they don't have to switch systems in order to go from working to playing and vice versa.
It also allows people to monitor their work or stay in contact with their colleagues while they're playing games during break, making them easier to reach even when playing video games. Let us look at some of the best PC games.
First Person Shooter – Valorant
Valorant is a character-based five versus five free-to-play first-person hero shooter game developed by Riot Games. It is the first multiplayer tactical first-person shooter game developed by the company and has had significant success since its release in June 2020.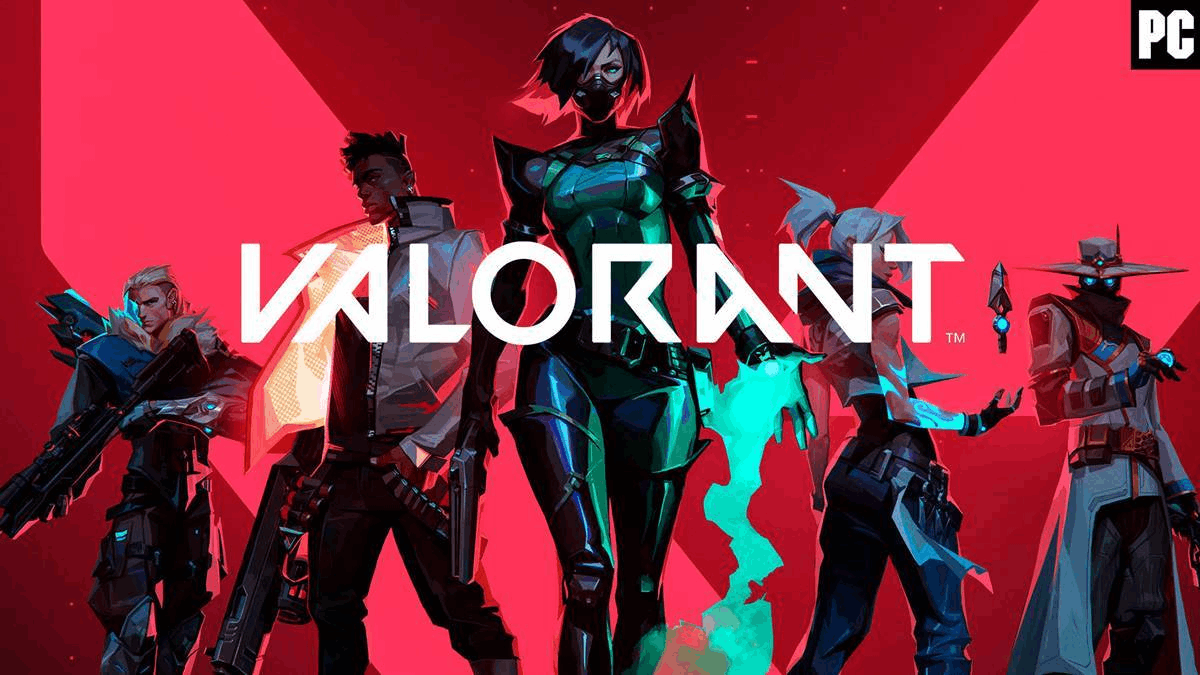 Players take control of characters known as Agents. These Agents have a specific set of abilities that either obscures pathways, creates obstacles, or any other abilities that help them during battle.
Each player starts with a classic handgun and their abilities. Players can then purchase more weapons after earning money based on the results from previous rounds of the game. The team that eliminates all the players from the opposing team wins the round, and the round is restarted.
Game Modes Available In Valorant
Valorant has different modes for players to have fun with. The standard Competitive Mode is for those who want to express their skills and rank up on the leaderboard.
Meanwhile, the Deathmatch Mode is a free-for-all match that lasts 10 minutes with 14 players locked inside a map. The player who gets the most kills will win the match.
Valorant has been compared heavily to other team-based FPS games such as Counterstrike, but the comparison ended when the game was fully launched and became an entity on its own. Today, Valorant is enjoyed by millions of registered players, and an E-sports tournament has been organized for it.
Online Battle Arena – League Of Legends
Speaking of Riot Games, another more popular game that the developer created several years ago is League of Legends. This game has been considered the most played PC game in the entire world for several years now.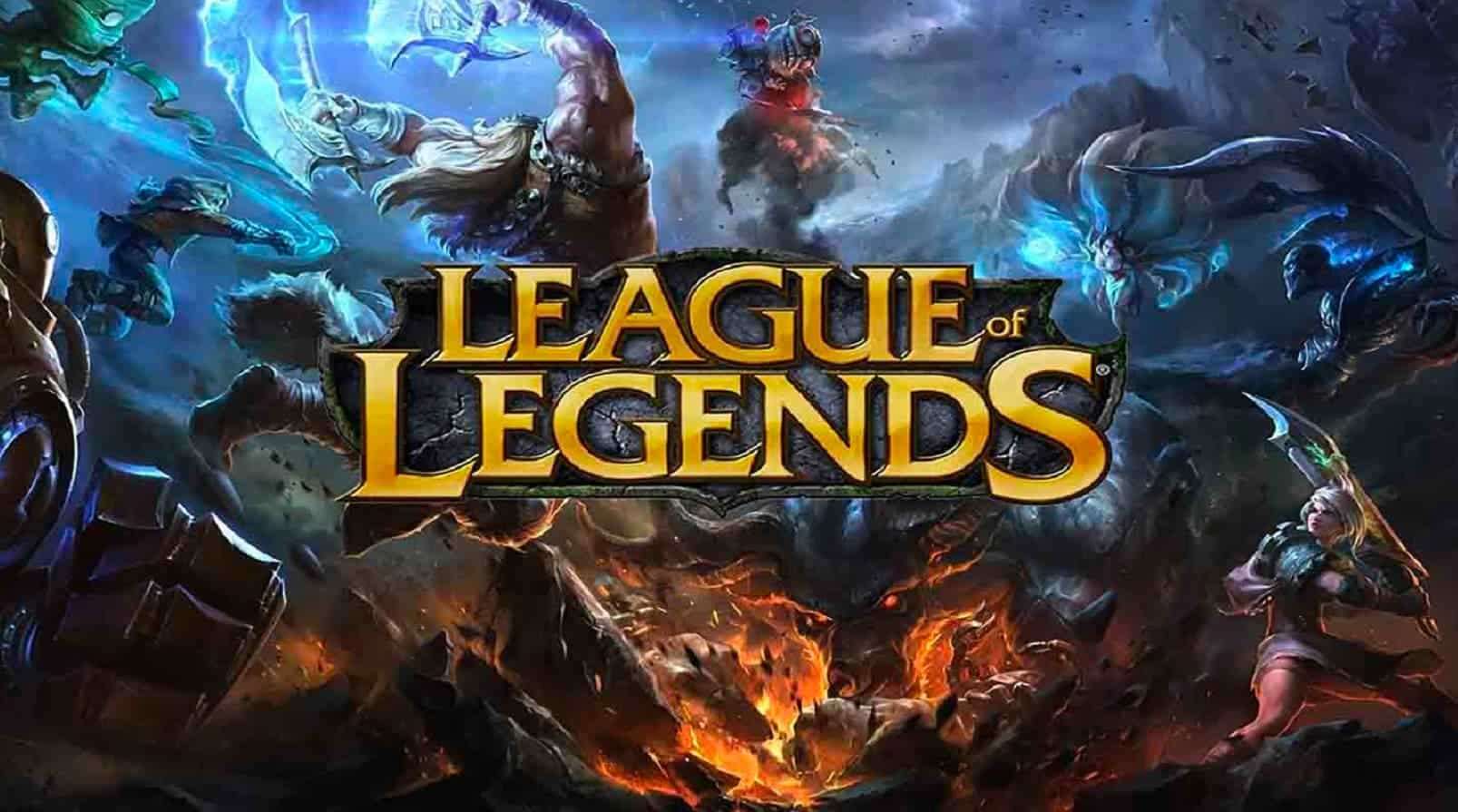 Released over ten years ago, the game pits a team of five players against another team using different characters called Champions. The goal of the game is very simple – destroy the enemy base.
However, the complex strategy and teamwork allow the game to be more than just simply eliminating your enemy and destroying their base. Players will have to master their chosen Champions and use innovative strategies to win.
Summoner's Rift Mode
The flagship game mode of League of Legends is the Summoner's Rift, which is also the most prominently used in professional gaming. It has a ranked competitive ladder, and matchmaking is determined based on the player's skill level.
The ultimate goal of this game mode is to destroy the opposing team's base first by going through all the defensive structures while winning encounters with enemy heroes.
A match can be as fast as 15 minutes or could take longer than an hour. You can download League of Legends from its official website.
Collectible Card Game – Hearthstone
Hearthstone is a trading card game based on the Warcraft lore created by Blizzard Entertainment. The game features different items, characters, and art styles that fans of the Warcraft series have come to love.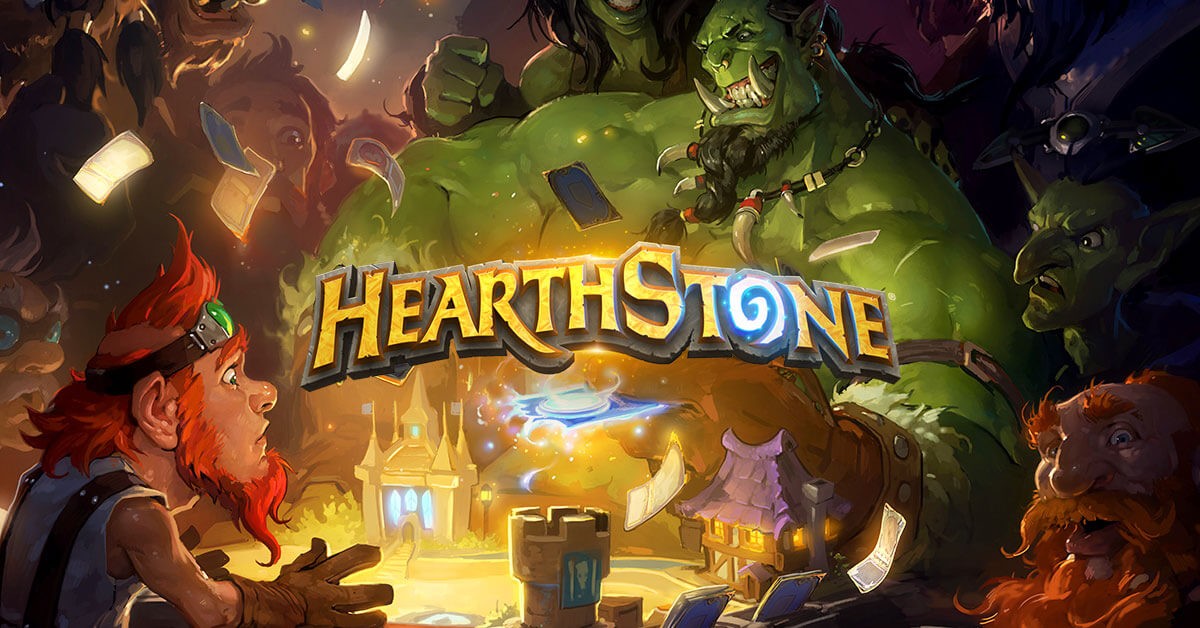 Featuring a seamless gameplay mechanic, Hearthstone pits two players against each other with their deck of cards. They duel using the cards to either summon monsters to protect the player or cast spells.
Winning the game is not quite simple, as players will have to contend with the strategy behind building their deck of cards. Some decks might counter the effects of others, so players must read the opponent properly to gain an advantage.
Multiplayer Game Modes In Hearthstone
While the normal gameplay mode pits players one versus one randomly, there are other multiplayer modes available in the game that are more specialized. In Arena mode, players will draft a deck of 30 cards that will be used until they win or lose a set number of matches.
Weekly Tavern Brawls are also available, and it has unusual guidelines for deck-building. Battlegrounds and Duels modes are the newest additions to the Hearthstone game modes.
Complex, highly strategic, and fun to play, this free-to-play card game has seen its popularity rise over the years. It also has a very rabid following over at Twitch. Hearthstone is available for PC through the Blizzard website.
Battle Royale – Fortnite Battle Royale
If you've seen the quirky dance movies kids bust out nowadays and asked yourself where they got those from, the answer would be Fortnite Battle Royale. The game was initially released in September 2017 and instantly gained fame globally.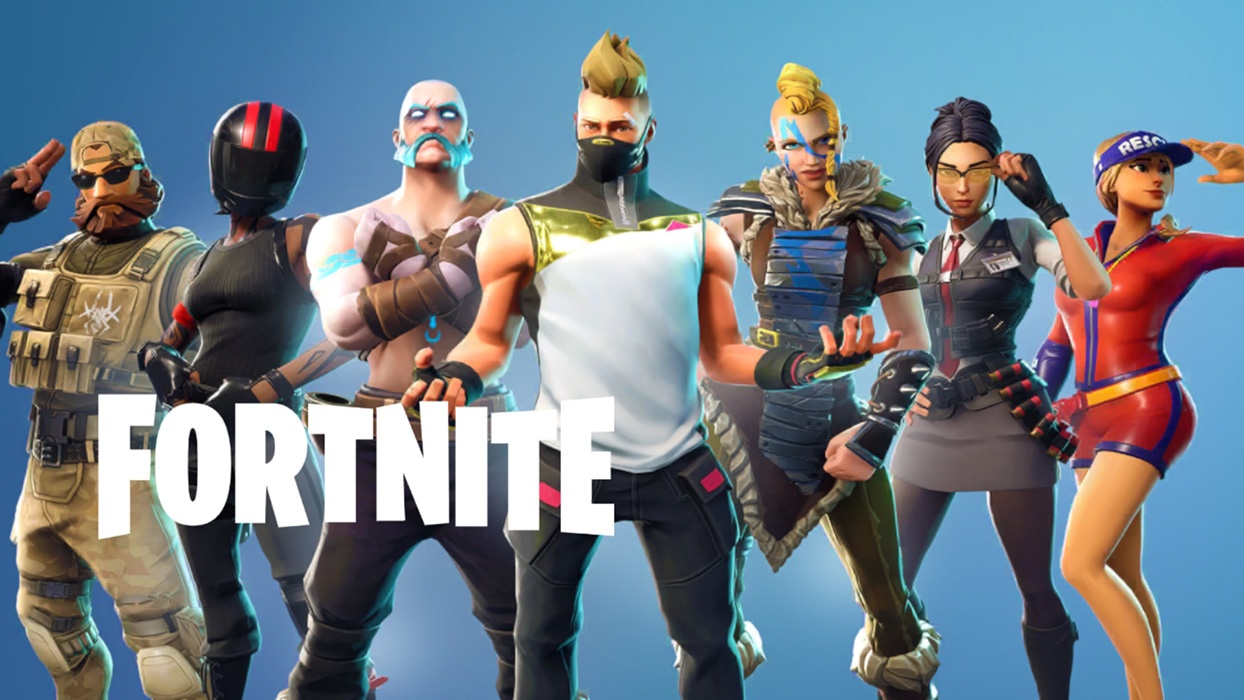 This free-to-play battle royale game is similar to any other battle royale game out there. You'll start with 99 other players diving from the sky onto an island where you need to scavenge for supplies and weapons.
The playable area of the map shrinks slowly as the game progresses, and ultimately, the last player or team that remains will be the winner of the match. A significant factor in some of these matches is the game's building mechanics, allowing you to construct structures to prepare for the enemy.
What Makes Fortnite Enjoyable?
Since Fortnite is a battle royale game, a genre that rose in popularity following the release of PlayerUnknown's Battlegrounds in 2017, it has always been compared to other games in the genre. However, this game has its own unique features.
Epic Games, its developer, constantly uses limited-time modes to experiment and gain feedback from its players. One mode Epic introduced in the game's early days was a 50 versus 50 mode that randomly placed the player into one of two teams.
Lastly, Fortnite supports cross-platform play, meaning PC players can meet and compete with players on mobile and video game consoles, including the Xbox, Nintendo Switch, and PlayStation 4.
Action Role Playing Game – Path Of Exile
If you loved the ever-famous ARPG Diablo series, then this game might be something for you. Just like with Diablo, Path of Exile follows a story, but your main focus in the game will be raising your character's skills and stats.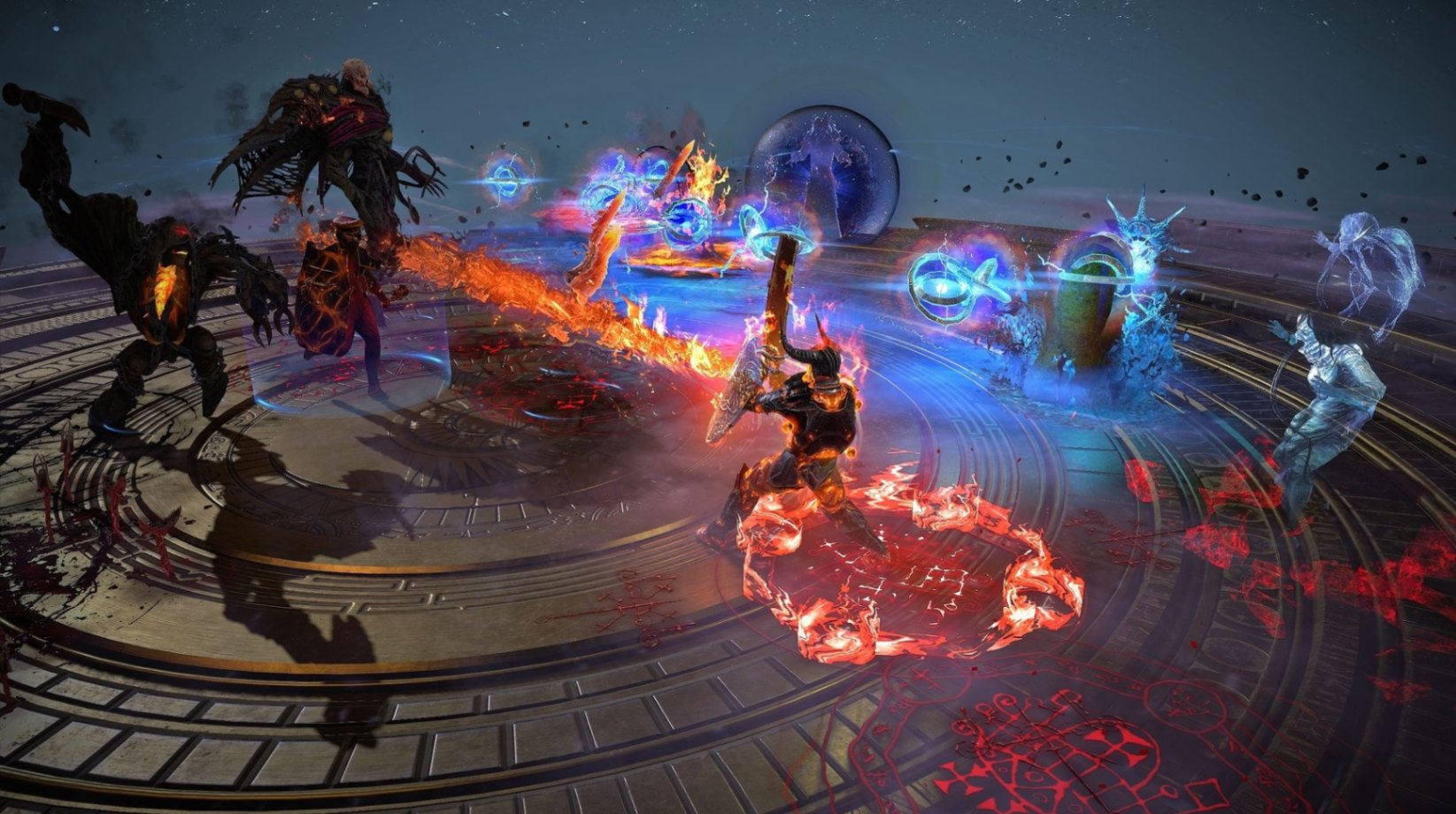 The game starts with you creating a player from one of the seven available classes, namely Duelist, Marauder, Ranger, Shadow, Templar, Witch, and Scion. You also have to decide which weapons you'd like to use, which will affect your playstyle.
Suppose you're someone who enjoys experimenting on character builds. In that case, Path of Exile will be something you could enjoy because of the variety of builds per class, not to mention the Ascendancy classes and subclasses. The possibilities are almost endless.
Why People Still Play It After Several Years
Developer and publisher Grinding Gear Games released Path of Exile for Microsoft Windows way back in October 2013 with just three acts in its story. It already has 10 acts that involve fighting against demons and gods and going through a multiverse of fantasy worlds.
Some people say that the thirst for new equipment and unique items to boost their character's stats is a strong driving force that keeps them playing the game even after several years. Crafting gears and hunting for cards also makes it quite addicting.
Overall, you can enjoy the game without spending any money on it, but you can spend some money in-game if you want some of those costumes and other cosmetics. If these things are what you enjoy in a game, you can go to the game's official website and download it now on your PC.
Conclusion
Many game developers today get into free-to-play PC games because of the vast audiences they bring in. And even though they're free to play, developers provide in-game cosmetic items that players purchase.
However, developers are also going above and beyond by giving players amazing graphics and gameplay too. Hopefully, this list of free PC games could help you decide which game you would want to try out.