Video games have evolved so much that they involve more than just completing the missions or defeating bosses. Instead, they tell a story through the character to the player, just like how an actor takes on a role when playing in a movie.
The new video game, It Takes Two, is one such game that packs in all the fun and has a remarkable storyline.
Let us dive into the details of the game and why everyone is buzzing about it.
About The Game
System Requirements For PC
Storyline And Plot
A Tale Of Relationships
Friend Pass
What To Expect When Playing It Takes Two
How To Play It Takes Two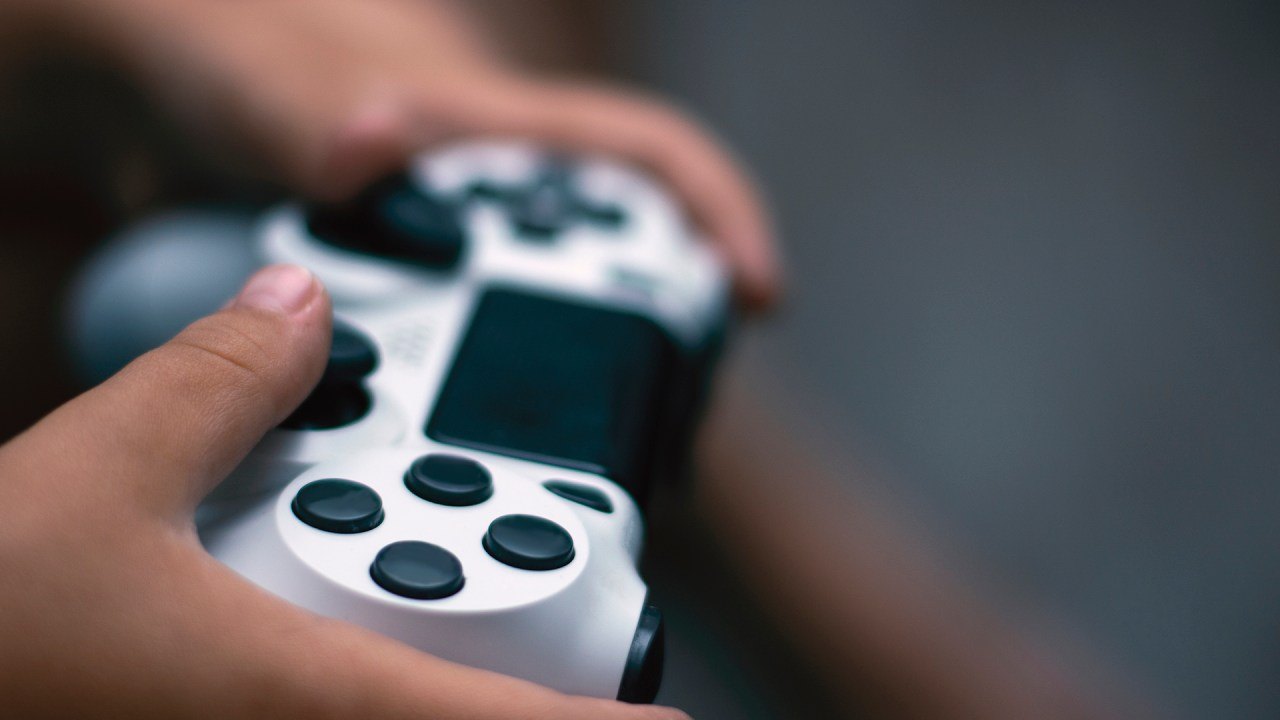 About The Game
It Takes Two takes us to the elementary side of man, where you have to combine teamwork and effort to succeed. It takes two players to play from its name, as the game was built for two.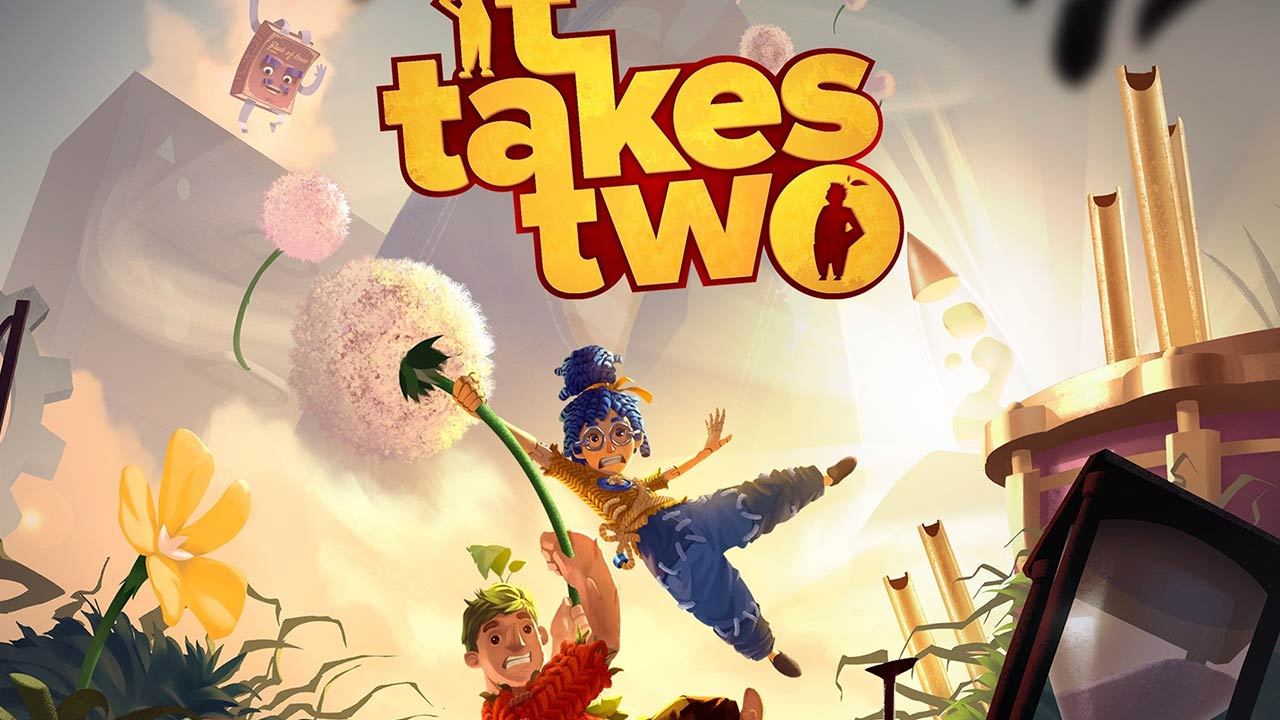 The game was released for Play Station 4, Play Station 5, Xbox One, Xbox X/S, and Windows. This action-packed and adventurous game was developed by Hazelight Studios and published by Electronic Arts.
Similar games from Hazelight Studios are Brothers: A Tale of Two Sons and A Way Out, which is also a two-player game. The developers have become an industry leader of cooperative games, and their popularity keeps increasing.
It has gathered high ratings from popular game critics like Games Radar (5/5), God is a Geek (10), Game Revolution (9.5/10), among other critics. In addition, over a million copies were sold a month after its release in March 2021.
Where To Download And Purchase
It is advised to purchase the game from the publishers or trusted sites that the publishers have made the game available on.
The game is available for purchase on Electronic Arts and Play Station. PC users can also download the game on Steam and Microsoft Store.
System Requirements For PC
No doubt, this is a high-end game. While users would prefer playing the game on Play Station and Xbox, the game can also be enjoyed with friends on PC. However, you do need to have at least the minimum requirement of a PC to enable the game to function efficiently.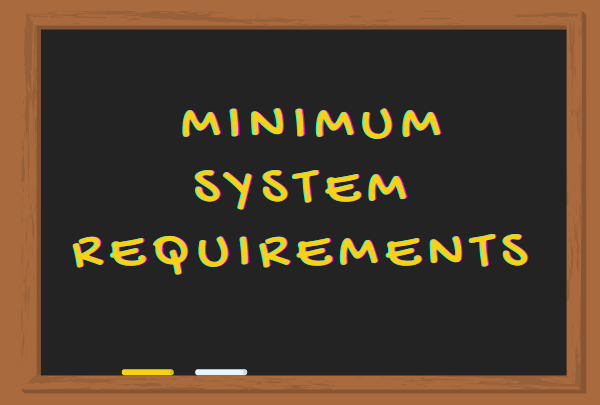 The minimum requirements are a 64-bit processor and operating system and an Operating System of Windows 8.1 64-bit or Windows 10 64-bit.
You would also need an Intel Core i3-2100T or AMD FX 6100 processor, 8 GB RAM, and an Nvidia GeForce GTX 660 or AMD R7 260x graphics card.
Gameplay Of It Take Two
The game takes the role of a two-player game, as mentioned, where you and your friend or partner play on a single screen split each on its own side. The game can be played online or in local multiplayer.
There are different levels and themes which are correlated to the kind of abilities and powers your characters can possess. It Takes Two is a cooperative game where efforts by both players are needed to advance and stay alive.
The game has an overall mission and objective, but the gameplay and plot keep you going. The game also contains minigames that you can explore.
Storyline And Plot
Now, let us get to the interesting storyline. The game tells a tale of a regular dysfunctional family going through a divorce. The dad, Cody, and mum, May, plan a divorce because of May's work and the fact that Cody feels underappreciated.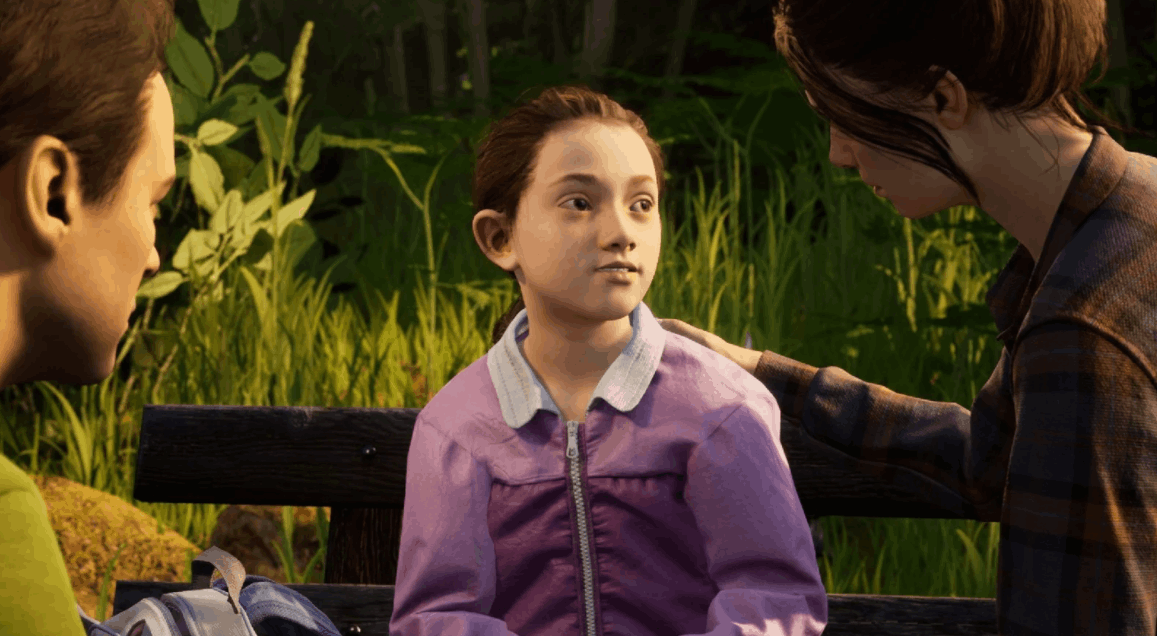 They find a way to tell their only daughter, Rose, who, upon breaking the news, tries her best to make her parents reconcile however she can. Her methods were typical for a young girl as she picks up her dolls, represented as her mum and dad, and starts to play with them.
The parents find themselves in the bodies of the dolls as an effect of a magical spell which is activated as Rose's tears drop on the dolls.
What a catastrophe! Into the game, the parents go, and now they start to battle to come back to life in their true forms. While in the game, the two of them face the craziest and most adventurous journey they could ever imagine.
The Storyline And Plot Continues
The scriptwriters used the thrills of the game and the time the couple is forced to be with each other to mend their relationship. They face different obstacles from Dr. Hakim, their therapy doctor in the game, who interferes by putting them through various tests on their way, forcing them to collaborate to progress.
As they go through the journey together, they are reminded of the good memories and the reasons they fell in love in the first place. Rose is trying to wake up her unconscious parents, who do not respond to her in the real world.
She feels neglected, thinking that they are ignoring her, and runs away from home. The last test by Dr. Hakim was amazing, sealing the deal and mending the relationship. How did it happen? Find out as you battle through the game.
A Tale Of Relationships
From the plot and storyline, you understand that the game provides power to relationships. The classic family drama turned into an intense, touching, and heartfelt story. You are tasked with helping Cody and May through action and adventure to mend their relationship.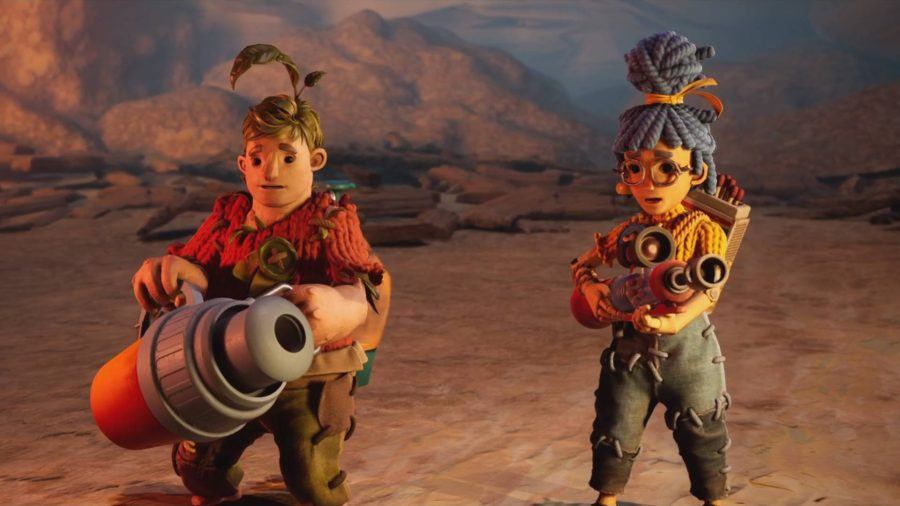 In this game, the characters are being forced to work together to mend a broken relationship. You have to help the couple overcome their differences and look at the good parts that keep them together.
Pure Co-Op Perfection
Playing as Cody and May in a game built solely for both of them involves perfect cooperation. As you progress in the game, you would unravel skills and abilities unique to each character that you can use to progress in the game.
You can use what is called a Friend Pass, in which you can invite a friend for free even if they do not own the game. Even better is that it can be played on the spot or even remotely.
Friend Pass
From a quote on their website. "Everything is better when we do it together." The friend pass involves installing the Friend's Pass Free Trial by the person to be invited and an online friend who owns the game on the same platform and/or next-gen platform – you the inviter.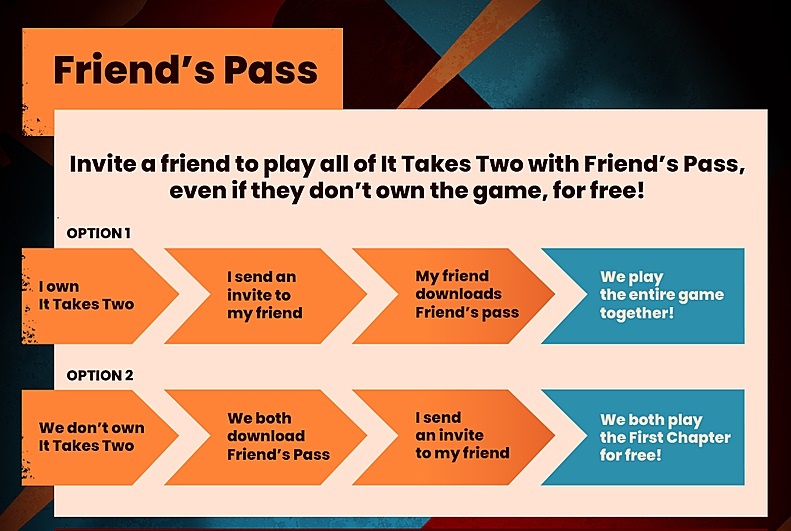 For Remote Play, the requirement is also similar as it requires access to Remote Play Together and an online friend who owns the game on the platform.
An Amazing Gameplay
Think of the Toy Story series and all the adventures Woody and his pals embarked on during the series. Being a doll is no different. With everything being so huge, you do not know what is going to crush you next.
The game is packed with genre-bending challenges and different character abilities that you have to master at every level. As a result, you can experience a merge of gameplay and outstanding storytelling filled with funky, crazy adventure.
What To Expect When Playing It Takes Two
Think of the worst thing that can happen to you in that scenario as a doll. If you thought of aliens and dinosaurs, that's cool. But replace those with rampaging vacuum cleaners and Kick gangster squirrels. You can see that there are disruptive challenges everywhere in the game.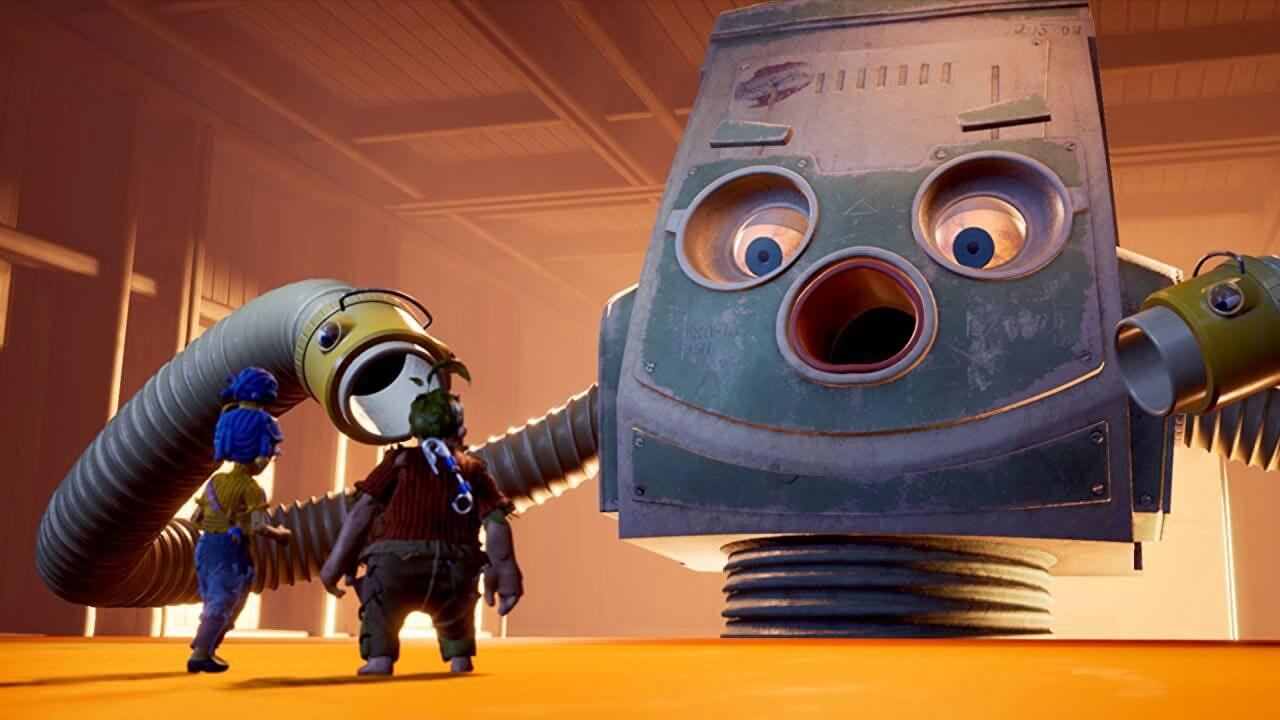 The good thing is that you and your partner would not be left totally helpless. There are unique abilities and skills that you can unlock as you go further into the game and with each level and theme.
How Much Does The Game Cost
On the Play Station site, the game costs approximately $34.12 to purchase. On Steam for Windows users, it can be purchased for $39.99, although, at the point of writing this blog post, a 25% off promo is on, making the purchase price to be $29.99.
How To Play It Takes Two
After successfully purchasing and installing the game on the device of your choice, the next thing is to launch the game. Since you need another person to play the game, having that friend ready is the first step, whether you are playing online or local.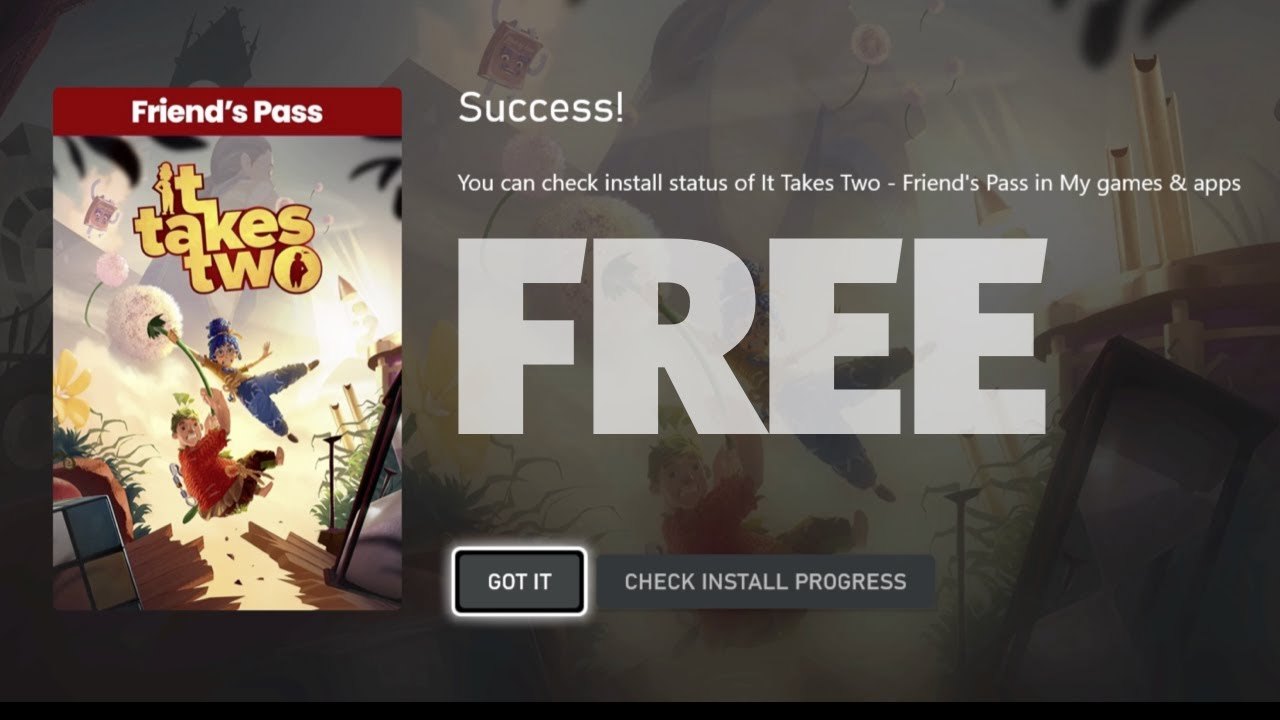 The controls are pretty easy, seeing that movements are already defined. However, using skills and abilities would require a combination of buttons and actions, and it varies with the system the game is played on.
Tips To Success
The tip for succeeding in the game is to carry out the whole objective of the game. Seems easy and cliche? Don't worry, when you start playing the game you will understand.
As the game is aimed at cooperation and teamwork, you and your partner must figure out how the combination of both abilities and skills would help you survive in the wild, adventurous game. The best way to do that is to work together.
Conclusion
Award-winning independent game development studio, Hazelight, brought another delight to our screens. Known for their awesome storytelling co-op games, It Takes Two might be their best game yet.
The game comes with a fun mix of adventure, crazy action, and a heartfelt story. Face different challenges with a friend while unraveling the different abilities of your characters in the new and exciting game, It Takes Two.