Very few periods in human history are as fascinating, interesting, and shrouded in mystery as the Middle Ages. It gave us knights in shining armor, memorable battles and wars, triumphs and defeats, and legends who are still talked about today.
There are numerous video games based on the middle ages so fans have a lot to choose from. In this article, we have listed the top 10 medieval video games that you will love, based on their uniqueness and the immersive and engaging gaming experience they provide.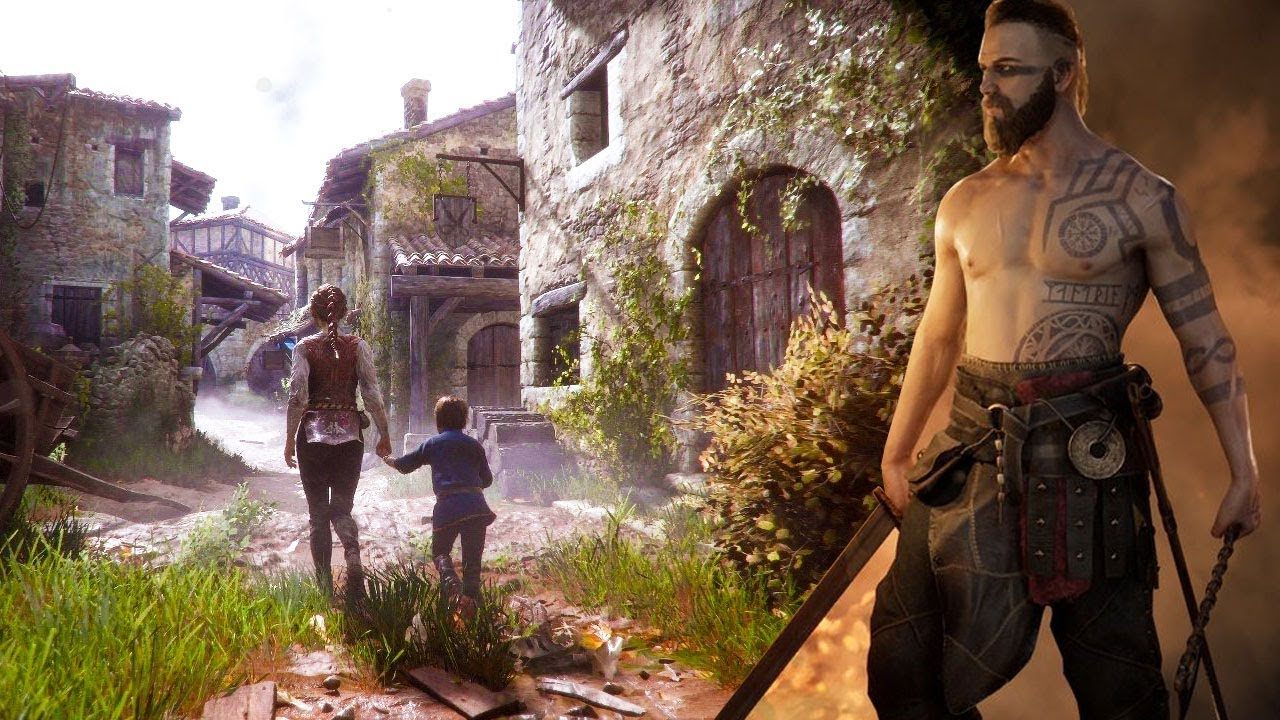 Assassin's Creed (2007)
This game needs no introduction unless you have been living under a rock. Assassin's Creed kicked off a revolution in the gaming industry. The game was highly successful, spawning a franchise of over 10 games in the main series and numerous spin-offs onto multiple platforms like mobile phones, Nintendo, and gaming consoles.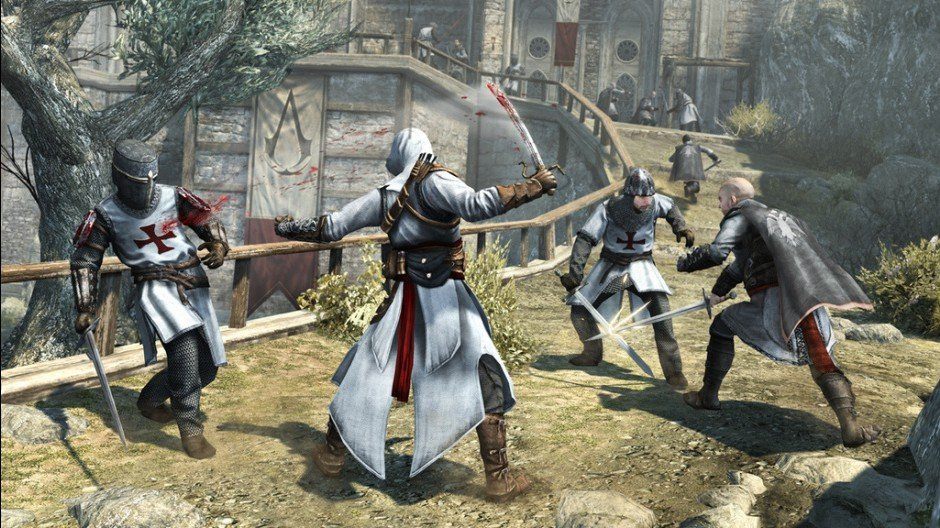 In the game, the player becomes the character of Altaïr, an assassin tasked with the duty of eliminating nine leaders of the invading knight's temples. Additionally, there are other side missions in the game that the player can choose to complete.
The game won several awards at E3 2006 and has an average Metacritic score of 79/100 for the PC version and 81/100 for consoles. It was a fan-favorite too, with 8 million copies sold.
The Witcher 2: Assassins of Kings
If there is an adventure game that could compete with Assassin's Creed in adventure and fame, it would be The Witcher series. This adventure is a sequel to the first part of The Witcher game series and The Witcher novel. Released in 2011, it sold over 1.7 million copies in less than year and received numerous accolades.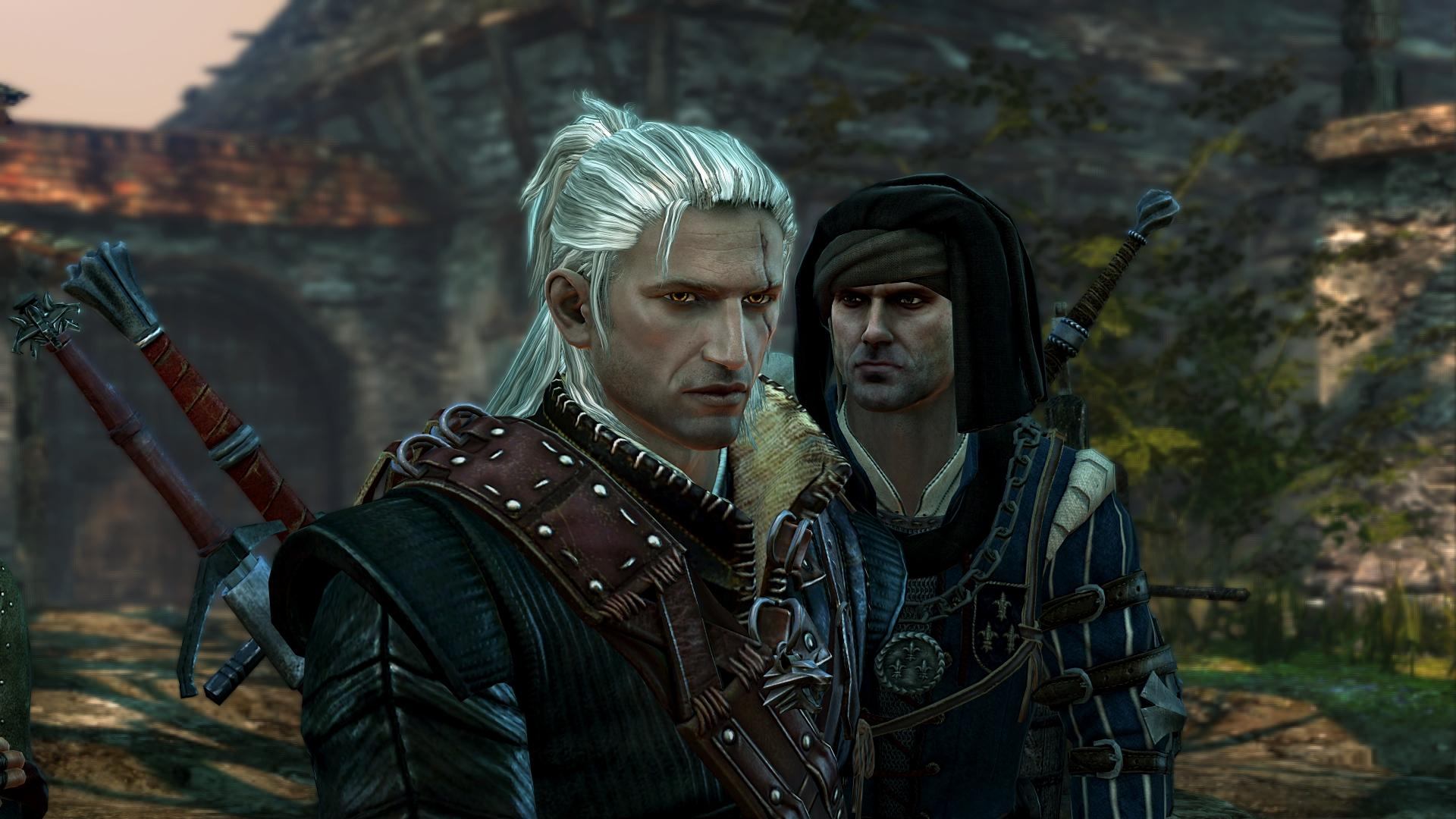 In Assassins of Kings, you're still playing as the demon hunter, Geralt of Rivia, but the new game has more combat and abilities, more weapons, traps, armor, and stealth mode, to make it more fun.
The game starts in a prison cell with the interrogation of Geralt for the attempted murder of the King of Temeria, Foltest. With different storylines and epic battles following this prologue, Geralt (your character), must prove his innocence and make several choices along the way. A true classic!
The Elder Scrolls V: Skyrim
The Elder Scrolls is a worldwide enjoyed game series that remains strong with each new sequel release. From the first release on the epic 11-11-11 date, each sequel since has brought more action, adventure, and entertainment to the game.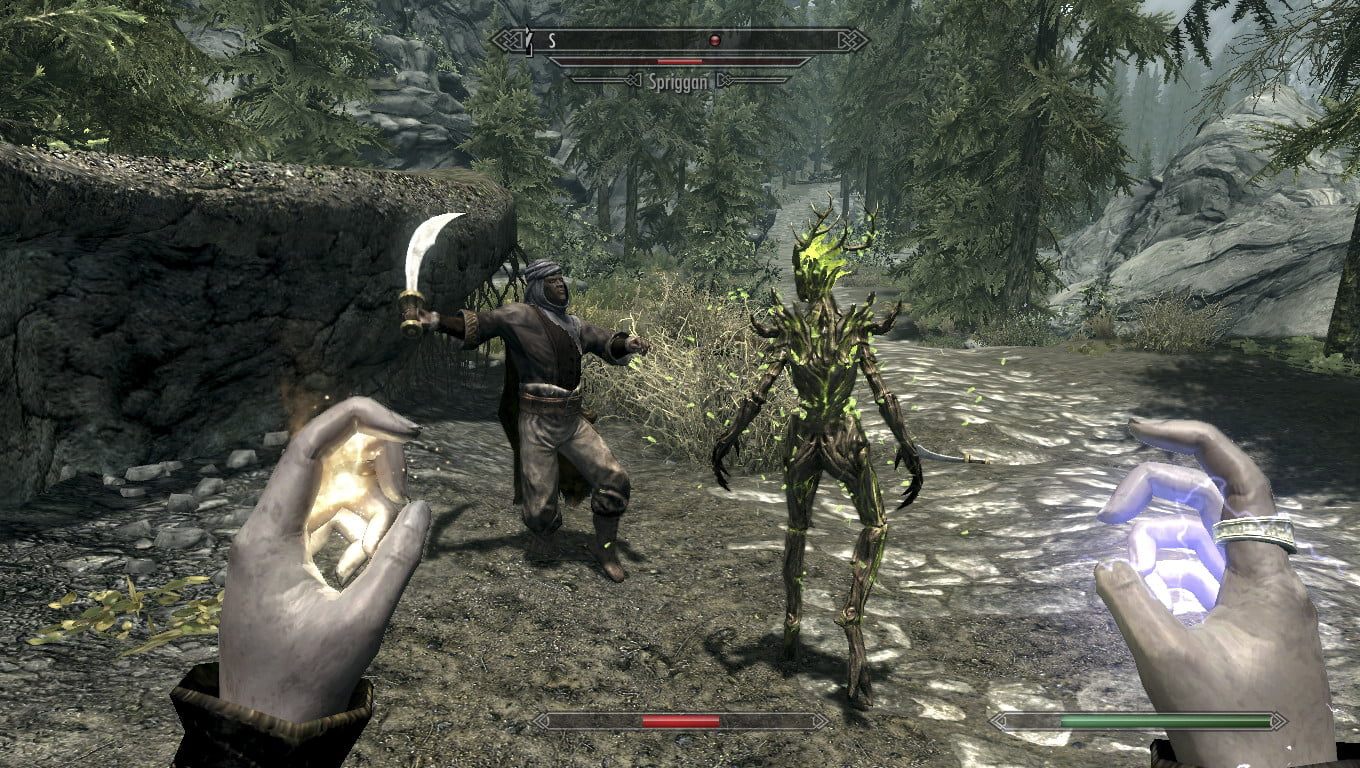 The story in The Elder Scrolls V: Skyrim revolves around Dragonborn (your character), and the various quests involved in defeating Alduin the World-Eater, who is a dragon that is prophesied to destroy the world.
It is one of the most sold video games of all time and has been praised by most users for its character advancements and setting. With the movements, armor, skill, and weapons, this role-playing game is a true adventure and an ode to medieval culture.
Dark Souls 3
Similar to the previously released in the Soul series, Dark Souls 3 is an adventure-filled game. The genius creator, Hidetaka Miyazaki, came back to direct the game, so that is a blast. With a variety of weapons and magic, fighting enemies got cooler. The final part of the game was set in the kingdom of Lothric.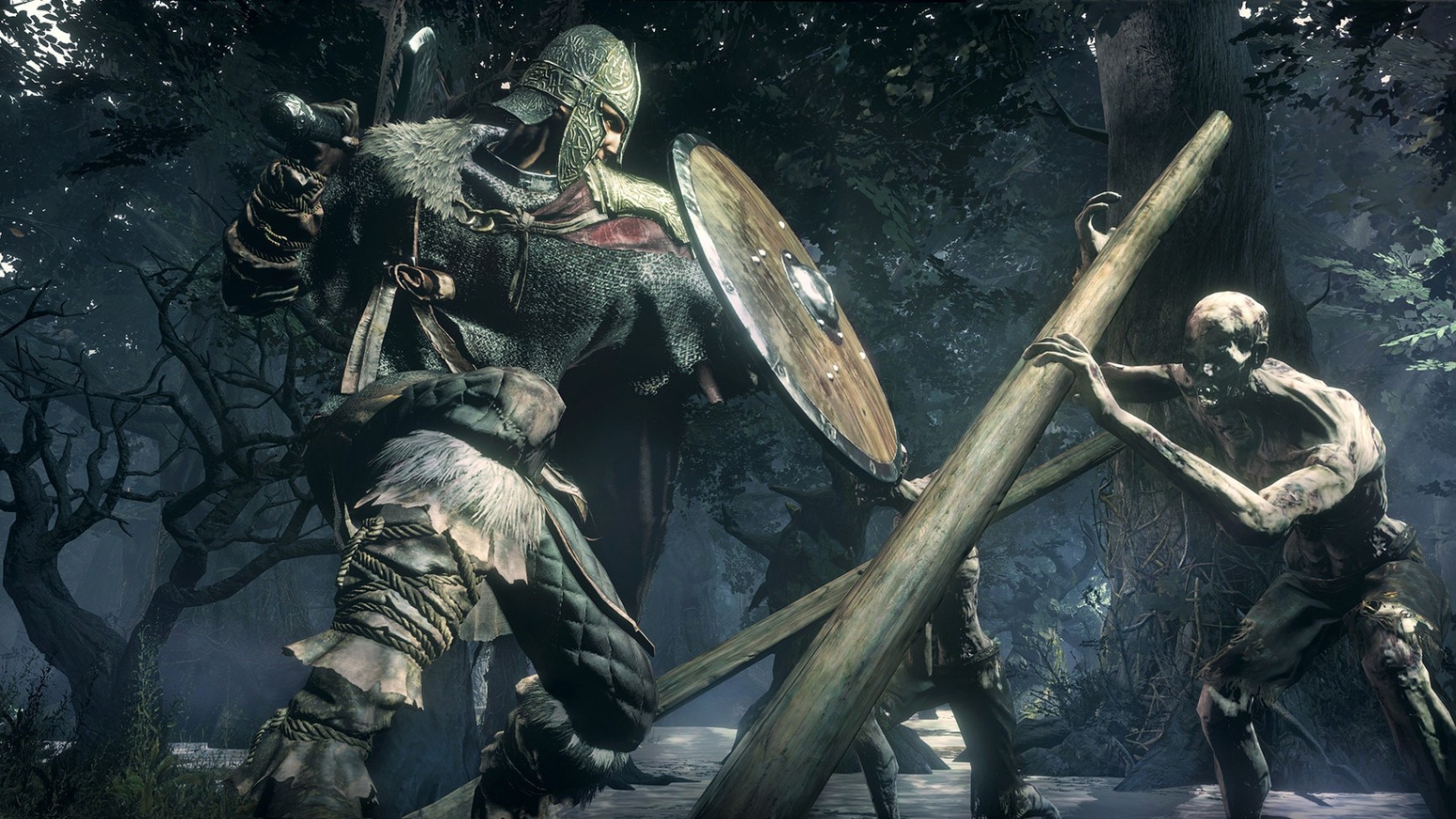 With the rising of the undead and the dying of the first flame, your character must decide on four choices to take to save the kingdom of Lothric. The fourth sequel and a thrilling end to the Soul series is one to play and a must-mention medieval game.
But do not simply take this author's word for it. The publisher, Bandai Namco Entertainment, acknowledged it was its fastest-selling game, with a whopping 3 million copies sold worldwide just two months after its release.
A Plague Tale: Innocence
The action-packed, horror stealth game is set against the backdrop of the Black Death. The player assumes the character of Amicia de Rune who, along with her brother Hugo, tries to escape the Inquisition and a swarm of rats that eat human flesh.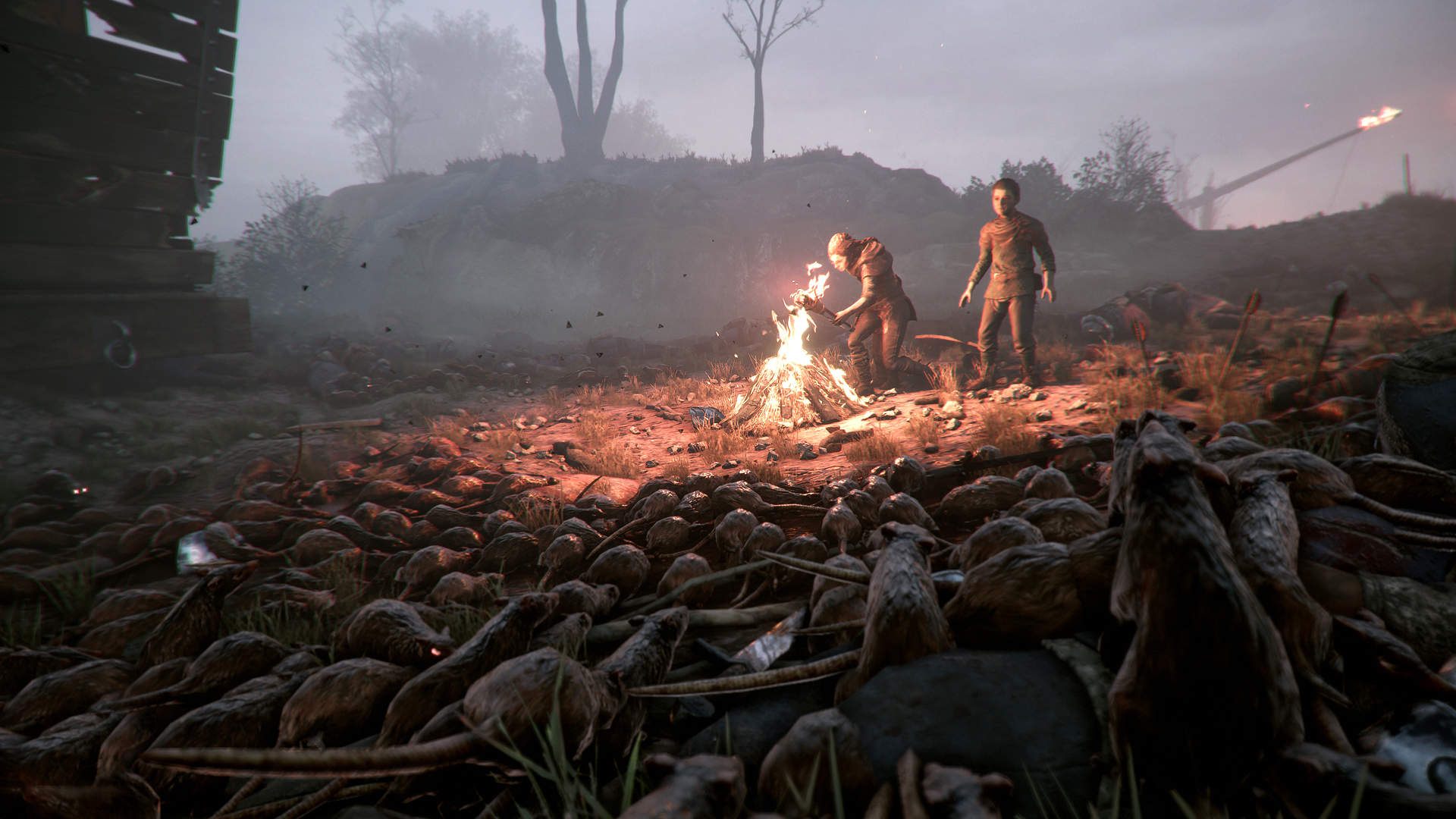 The gameplay primarily emphasizes stealth abilities to avoid any hostile interactions. Players are also faced with combat situations, wherein you can use your crafted weapons made from the gathered resources. The game features a memorable soundtrack and shocking story moments in its intriguing and immersive plotline.
The game has an almost perfect score on various gaming, entertainment, and tech websites, with ScreenRant, giving it a 5/5 rating. You can enjoy this game by downloading it onto your computer, your PS4, or Xbox One.
Darkest Dungeon
Another thrilling medieval action game comes the Darkest Dungeon. Here, you control a list of heroes and battles in dungeons. You also have to recruit, train and lead a group of heroes to fight against famine, horrors, and disease.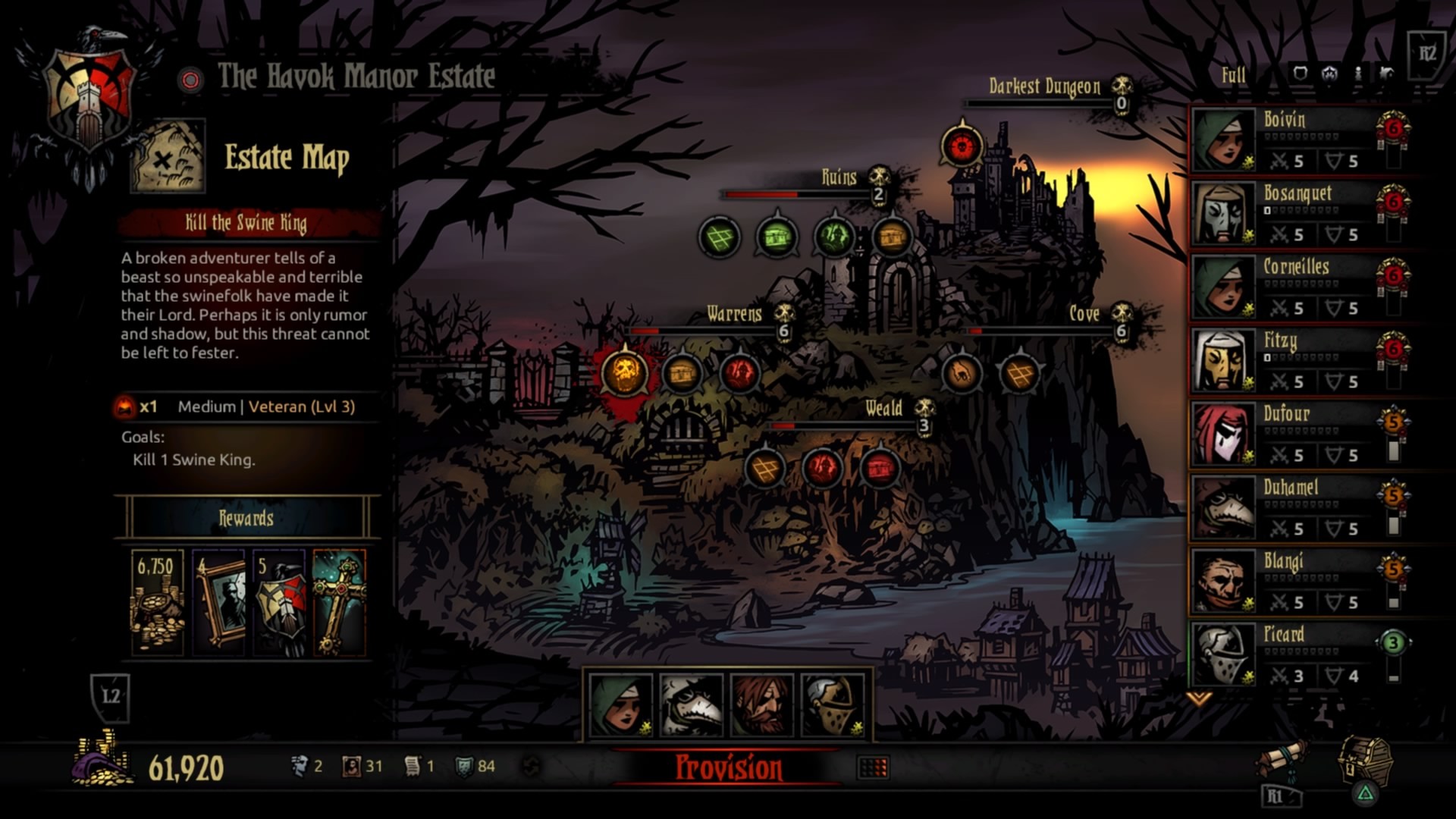 Originally released for Microsoft Windows and OS X in 2016, it later became accessible to other platforms such as PlayStation 4, iOS, and Xbox One. An important part of this game is the stress level which increases as you explore and battle with a character.
This gothic turn-based roleplay game is exciting also because it takes place underneath your character's recently inherited manor. Beneath it is where all the action lies as you have to stay alive while exploring the dungeons and catacombs, fighting unimaginable beast and released monsters.
Medieval 2: Total War
Another fierce medieval war-action game, Medieval 2: Total War was first released in 2006, and the fourth title in the Total Wars series.
It combines real-time strategy and action in battles. The gameplay is also divided into campaigns and battles. In the turn-based campaigns, your characters play strategically to control power and the military.
The battles gameplay is where the close combat action takes place. This is what Total War is known for – War! Action-filled, head-on battling for your territory against imposers. A true definition of medieval times.
Crusader Kings 2
Have you thought of controlling a dynasty? Well, you can go back in time in the Crusader Kings 2, and do so as far back as between 1066 and 1452. You can set up a date between these years and lead your country and dynasty to victory.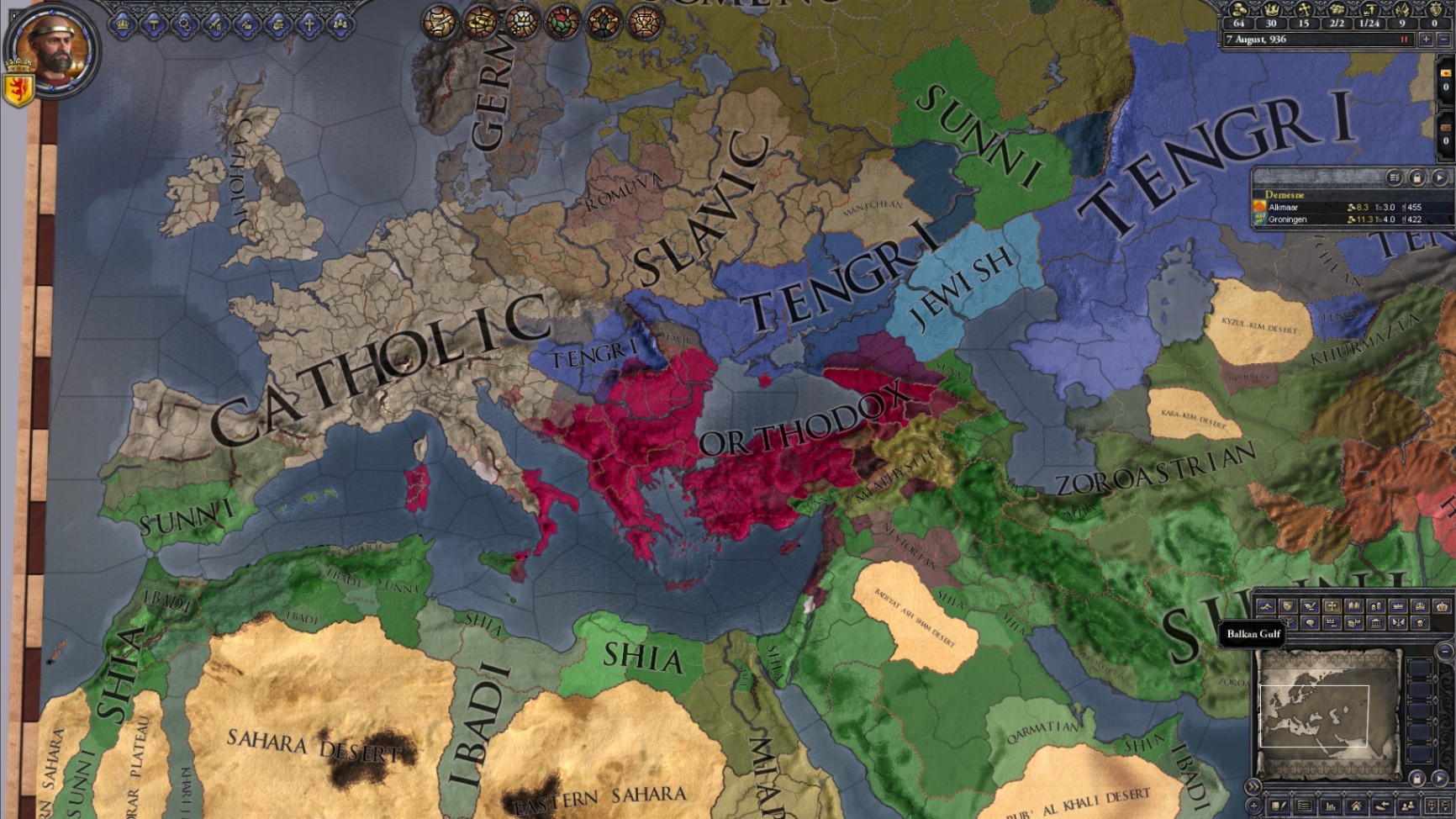 It is true in its medieval form and it contains lots of characters from this time including Genghis Khan, Ivar the Boneless, Richard the Lionheart, William the Conqueror, among more prominent figures.
The objective is to take your dynasty to obtain a more prestigious ranking than the set ranking of the period, to become the best Crusader King!
Age of Empires II
Initially released in 1999 for Windows and Macintosh, it is a real-time strategy game set in the Middle Ages. The game was so successful and loved by fans that it was rereleased in an HD version in 2013. The game has 13 playable civilizations, each with its own distinct strengths and weaknesses.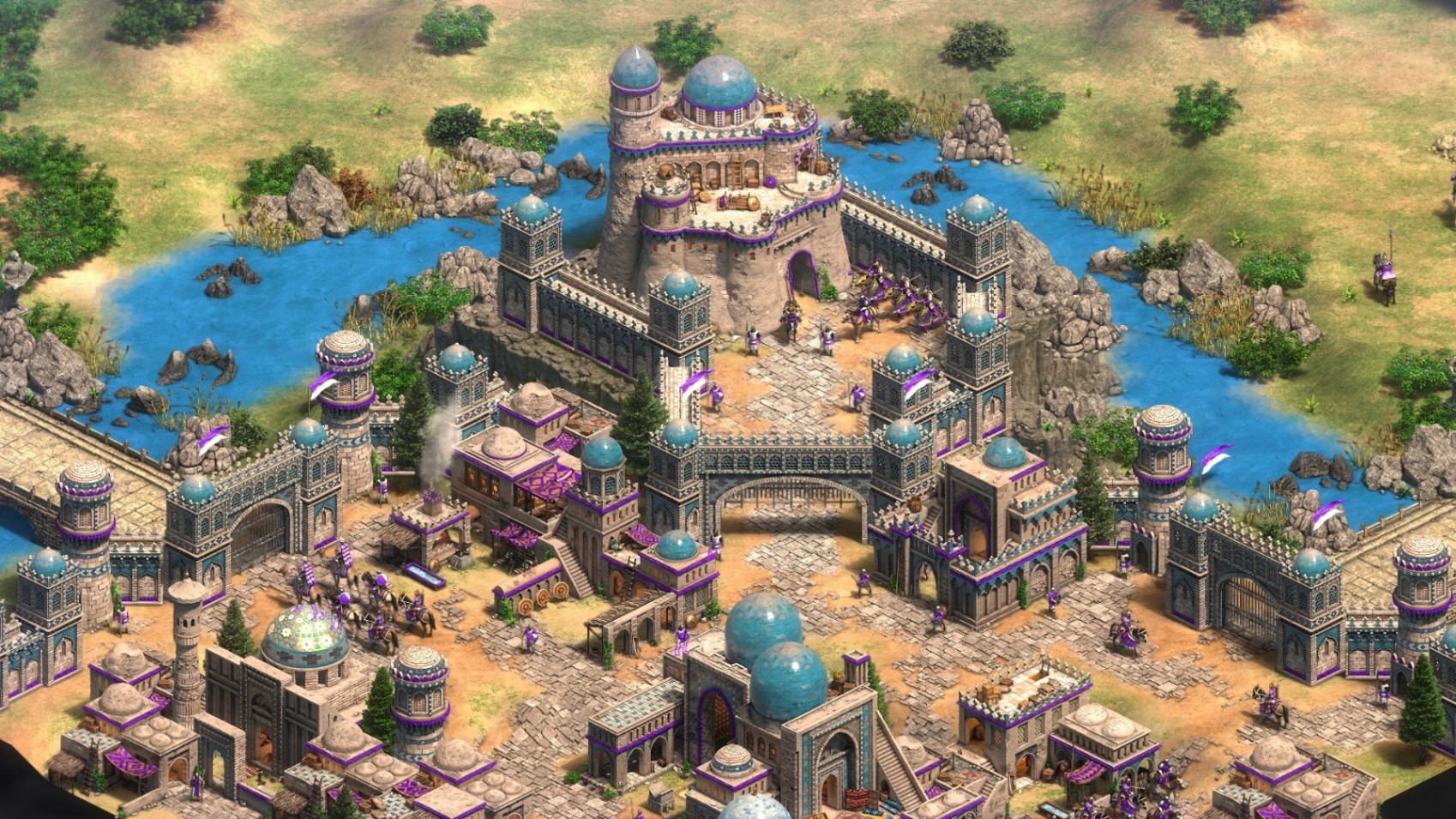 Players are tasked to collect resources, build towns, create armies, and defeat enemies to protect the town or conquer others. Players advance their civilization through the Four Ages by defeating enemies, with each age unlocking new features such as structures, technology, and materials.
The game also has a multiplayer mode, enhancing the experience even further as you can play with your friends over the internet. The game, repackaged as Age of Empires II: Definitive Edition for the HD version, can be downloaded from the official website or the Microsoft Store. The game has a spectacular 9/10 rating on Steam.
For Honor
For Honor is a 2017 action game and is the definition of going all-in. Fighting in the form of Vikings, samurais, martial artists (Wu Lin), and knights, you battle head to head with your enemies in open war.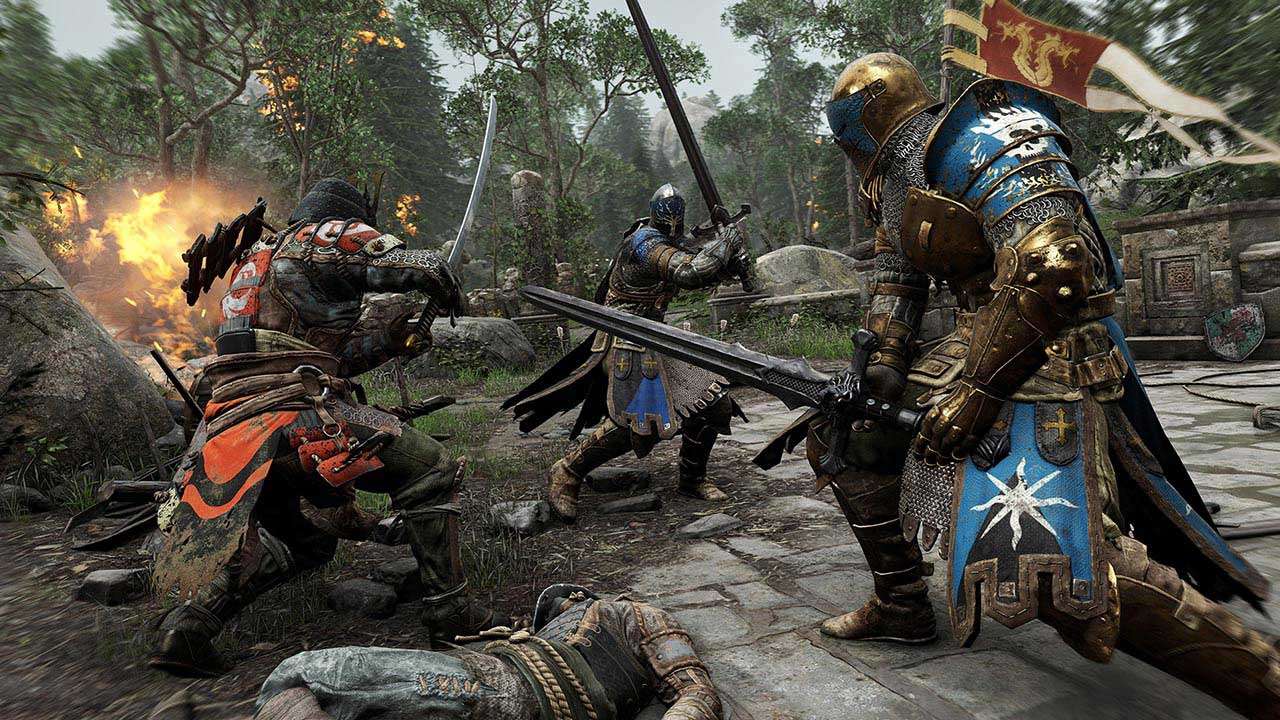 With four different heroes' factions to choose from, and with different weapons and fighting skills, you have to fight and keep fighting in this medieval fantasy setting. In a fight for resources, the game follows a plot where the bloodthirsty warlord, Apollyon, creates an all-out war across all factions.
The game is available to play across different platforms like PC, PlayStation 4, and XBO. It combines speed, guts, and different strategies to stay alive along with close-range combat.
Conclusion
The medieval age backdrop forms an excellent premise for video games, lending authenticity and enhancing the gaming experience. With battles, heroes, quests, and kings, the action never stops in these popular video games set during the Medieval Era.
Whether you're fighting off rats in the Black Pague, or building your dynasty from the ground up and battling for territory, these top 10 greatest medieval video games you have to try will keep you entertained with their awesome graphics and unique challenges.