Known for creating world-renowned gaming brands like Assassin's Creed, Just Dance, and the Tom Clancy video game series, Ubisoft is a leading developer, publisher, and distributor of interactive content and services.
Ubisoft's staff, headquartered in Paris, France, are dedicated to offering original and unforgettable gaming experiences across all mainstream platforms, including multiplayer experiences enjoyed by millions of gamers worldwide.
So how did Ubisoft manage to climb its way to the top of the gaming ranks? We're going to tell you all about it next.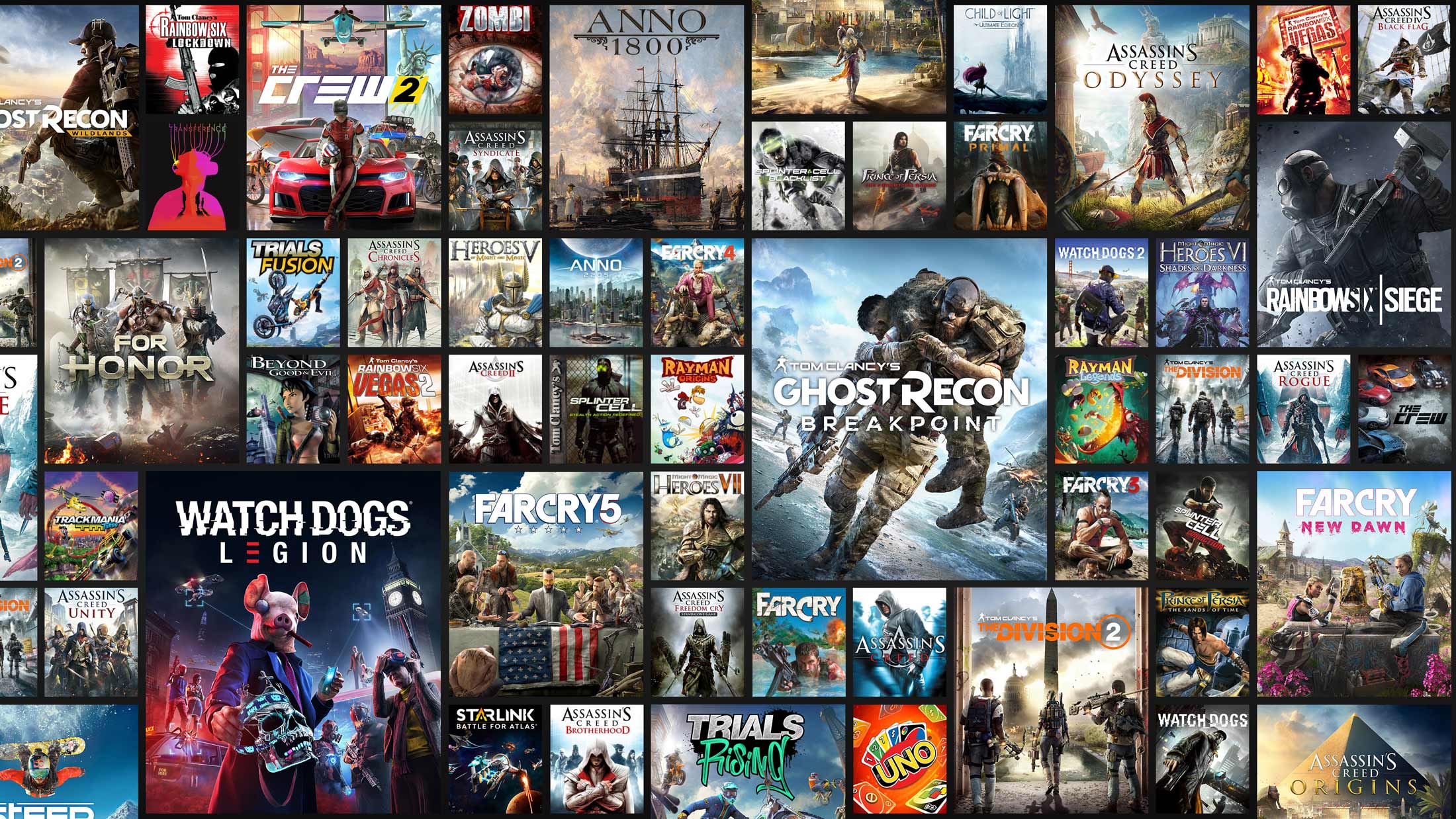 Overview
Ubisoft manufactures, publishes, and distributes popular video games for players around the world that are interactive.
Watch Dogs, a game that follows a computer hacker's adventures, is one of the company's more popular recent games.
Ubisoft wanted a better platform to support Storm, its multiplayer technology platform, as it prepared to launch the sequel to Watch Dogs.
Ubisoft offers Storm players the ability to compete against each other and communicate through a massively scalable relay service.
History
Ubisoft was founded in 1986 by five brothers, Christian, Claude, Gérard, Michel, and Yves, of the Guillemot family in northwestern France.
Even before they started going to university, they began working at their family's agricultural business. The Guillemot brothers branched out and tried their hands at several other companies before Ubisoft.
They soon found that the agricultural industry didn't pay much and was going through a decline. So, as these were the new trends in the industry, they got out of agriculture and started selling audio CDs.
The company did well, and they were soon able to deal with personal computers and set up a small store.
Founding
On 12 March 1986, the Guillemot brothers founded Ubisoft in Carentoir, in Brittany. Ubisoft is the acronym for Ubiquitous Software, and it was officially called Ubisoft Entertainment S.A.
They gathered a team of developers from their nearby locations to develop and set up their first office in a chateau in Carentoir. Their first gaming prototype attracted the Guillemot brothers' immediate interest.
They began working on it in 1994, making it the company's primary project. In Montreuil, they also established an office and hired 100 developers to work on the project.
Ubisoft finally released the first hit video game, Rayman, in 1995, which targeted the latest line of consoles of the fifth generation, such as the Atari Jaguar and PlayStation. The game's popularity made the business internationally successful.
The Development and Expansion
Ubisoft went to its IPO in 1996 in just one year and raised over the U.S. $80 million in funds. Within four years of its founding, the company had spread to other global cities, including Annecy, Shanghai, Montreal, and Milan.
With the expansion of the internet in 1999, the Guillemot brothers saw another chance to widen Ubisoft's success in the U.S. market. Then, in 1999, they formed Gameloft, an online game publisher.
In the year 2000, Ubisoft acquired Red Storm Entertainment, an American video game production company, bringing titles such as Tom Clancy's Ghost Recon and Tom Clancy's Rainbow Six series under their fold.
The big U.S. market led Ubisoft to partner with companies such as Microsoft when no one was prepared to produce Xbox games. Ubisoft brought games like Halo and Ghost Recon to Microsoft
The Undeniable Success
To simplify management and increase reliability and scalability, Ubisoft decided to move its Storm platform and several online multiplayer games to the cloud. Ubisoft chose the Amazon Web Services (AWS) Cloud.
Ubisoft moved its environments for development, staging, and production to AWS for Storm, running on 40 instances of Amazon Elastic Compute Cloud ( Amazon EC2).
The company also uses Auto Scaling for automatic provisioning of computing resources and takes advantage of the orchestration features in Amazon EC2 Container Service to handle the Storm relay service.
Through AWS, the Storm solution routes traffic between two consoles. Ubisoft will scale up or down the service automatically, depending on the number of players using the solution.
Conclusion
As of March 2018, following Activision Blizzard, Electronic Arts, and Take-Two Interactive in terms of sales and market capitalization, it is the fourth-largest publicly-traded gaming company in America and Europe.