Imagine living in a city where danger lurks in every corner. Fortunately, you are gifted with skilled hand to hand combat and weapons mastery to protect yourself and defend others. Now, the evildoers are up to no good, and it is up to you to stop them.
Anger of Stick 5 is a promising new mobile game that lets you in on the action. Learn more about Anger of Stick 5, how to play the game, how to download, how to get good in the game, and many more through the article below.
Full Action – Stick Version
Anger of Stick 5 is an action mobile game where you are thrust into a city filled with criminals. The game lets you control a character that is a master of martial arts and has mastery over different kinds of weapon. Anger of Stick 5 uses realistic combat moves that can be done through a tap of a button.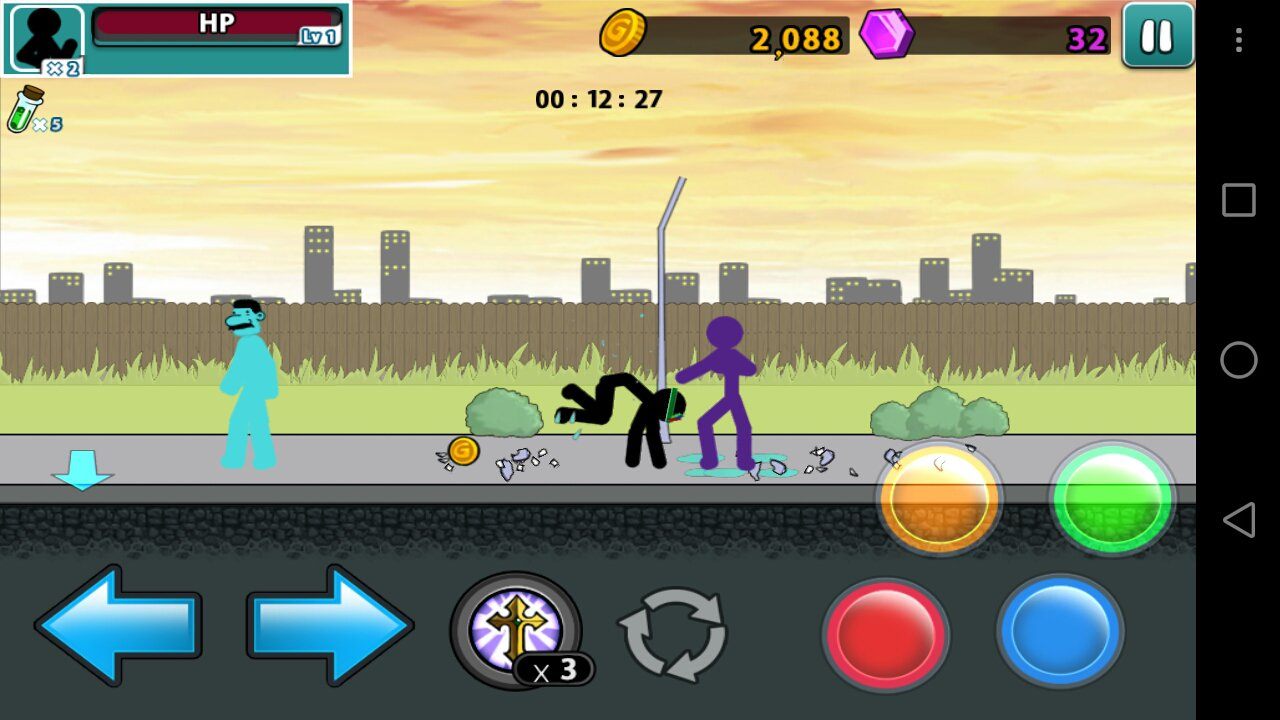 Invite your friends for some fun action. Purchase weapons, trade them, or upgrade the weapons that you have to make them stronger. Get into the action when you play with your friends, especially with the Zombie mode.
Gameplay And Features
Anger of Stick 5 features a very easy to use control where you shuffle through the game using the left and right button. Use hand to hand combat and perform different combos against the enemies with just a touch of the button. At every level, you get to have a set of missions that you need to complete, and upon completion, you receive a bunch of rewards.
The game offers a Single-Mode where you run through a series of missions in each level while the Zombie mode puts you in the middle of the zombie apocalypse and must survive the entire time. Build powerful robots and collect different weapons to boost your survivability in the game.
How To Play
At the start of the game, you will go through a series of tutorials where the game teaches you how to control your character and perform different kinds of movement. Attacks can be made in combination by tapping several buttons in succession. Players can perform various combos that will eliminate enemies faster.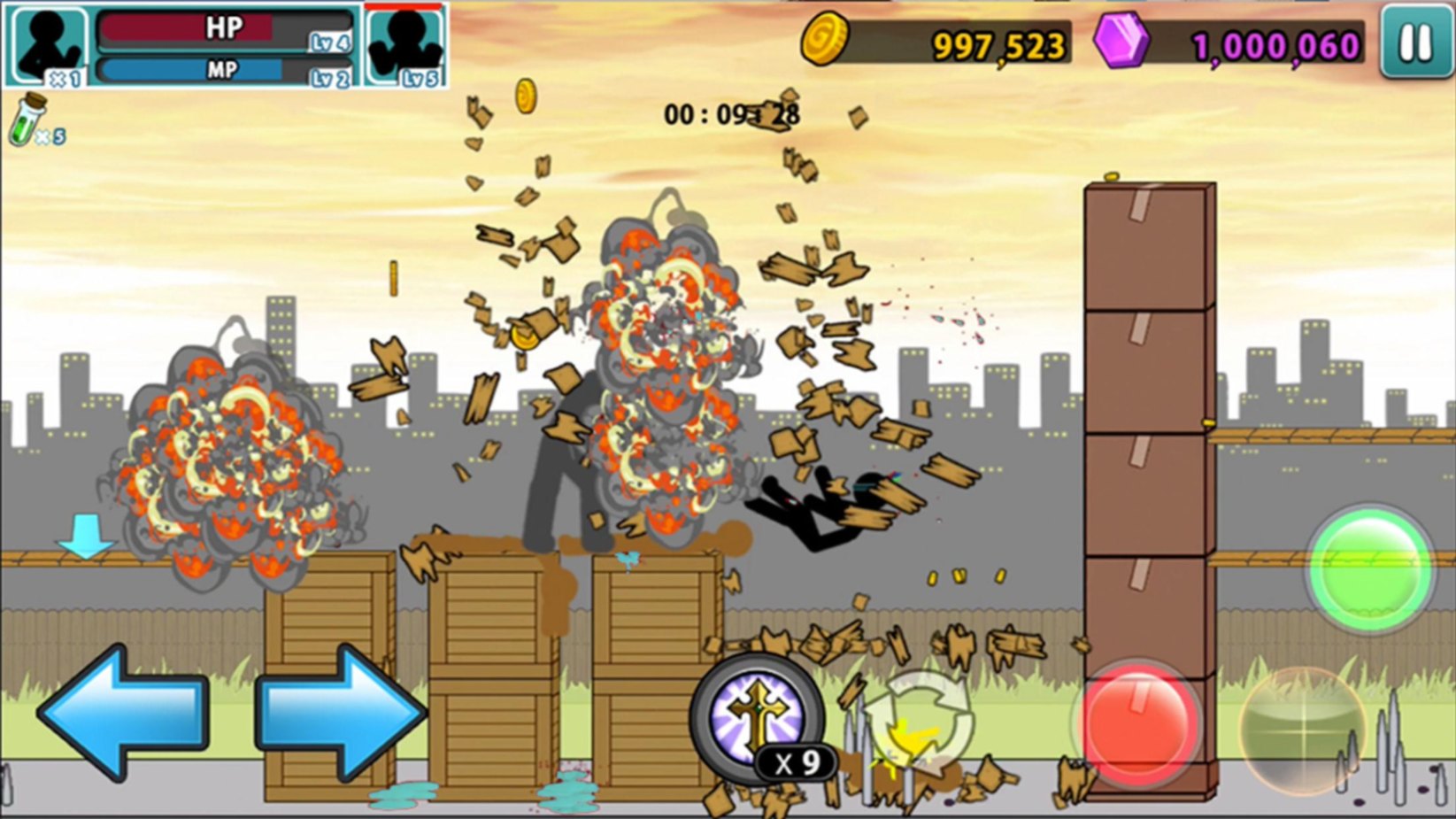 Players can also use weapons and upgrade them for more firepower. Transform into Hulk and destroy your enemies in one go, or you can regenerate your health by drinking the Medicine bottle.
How To Download
Anger of Stick 5 is currently available for download at the Google Play Store for Android devices and the App Store for iOS devices. Simply search for the game Anger of Stick 5 using the name of the game at the Search menu and choose the game developed by NESM. Tap Install or Download to download the game and wait for the game to install.
You will be notified once the game has already been installed on your device. The game will only take around 30MB of your phone's memory. Launch the game on your mobile device to start the game.
Tips And Tricks
Anger of Stick 5 is an action-packed game, but it is also a very complex game when it comes to your character. Sometimes, you will encounter enemies that are quite difficult to beat, and you begin to wonder what you've done wrong in the game. It could be that you may have missed upgrading your weapon, or you did not add health or mana to your character hence the reason why you were defeated quickly.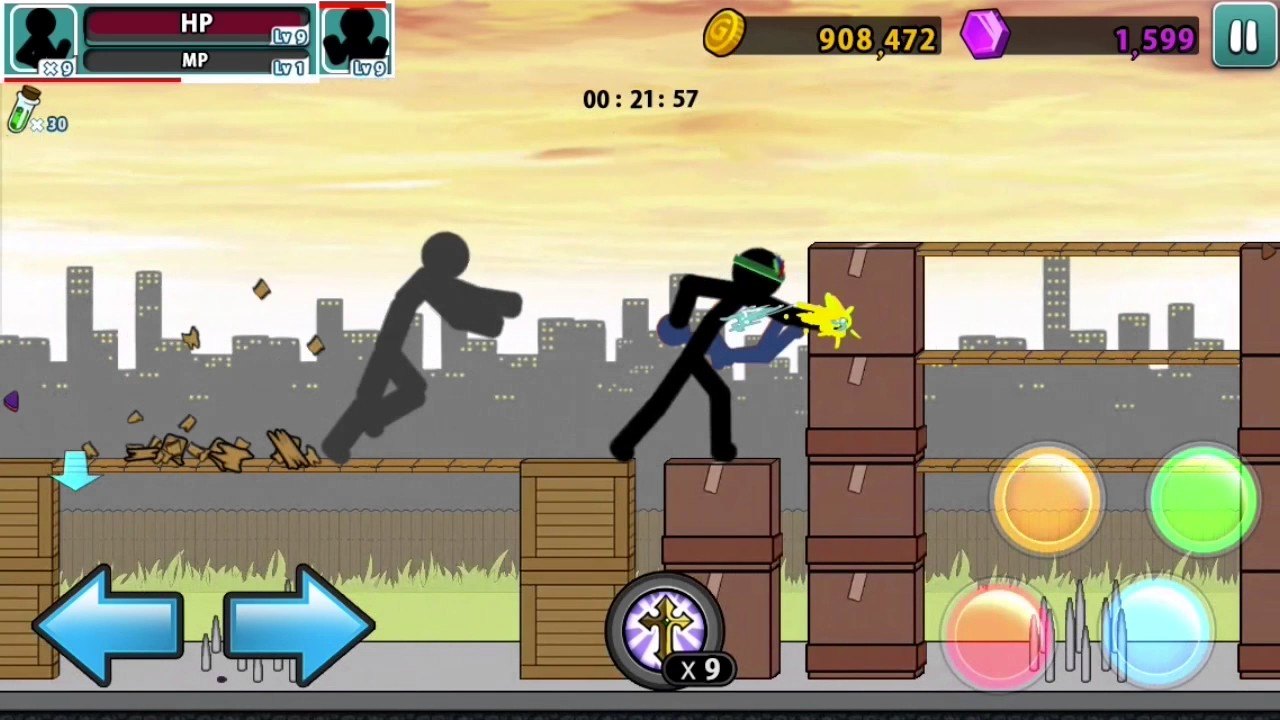 There is always room for improvement in this game. Here are some top tips to help you cruise through the game much more comfortable and have fun while doing so.
Use Combos Effectively
The game is much better played when you are using your smartphone. This way, you get to pull off massive combos that are effective against different types of enemies. However, doing these combos will take some practice. This is why the game is much more effective when you use a smartphone since the buttons are close enough to press different buttons at the same time.
You can easily tap on the attack button then the jump for some quick combo. Learning different combos against different enemies will need experimentation, so make sure to try out different combos against new enemies you encounter.
Don't hesitate to experiment with your moves. You might be able to pull off a massive combo attack that will knock your opponents immediately. Just make sure that you are using your combos efficiently in this game.
Use Coins And Gems Efficiently
The game has two in-game currencies with coins and gems. Coins are used to purchase weapons that are useful against formidable enemies or if you want to immediately eliminate them. They are also used to upgrade your weapons and even purchase more lives in the game.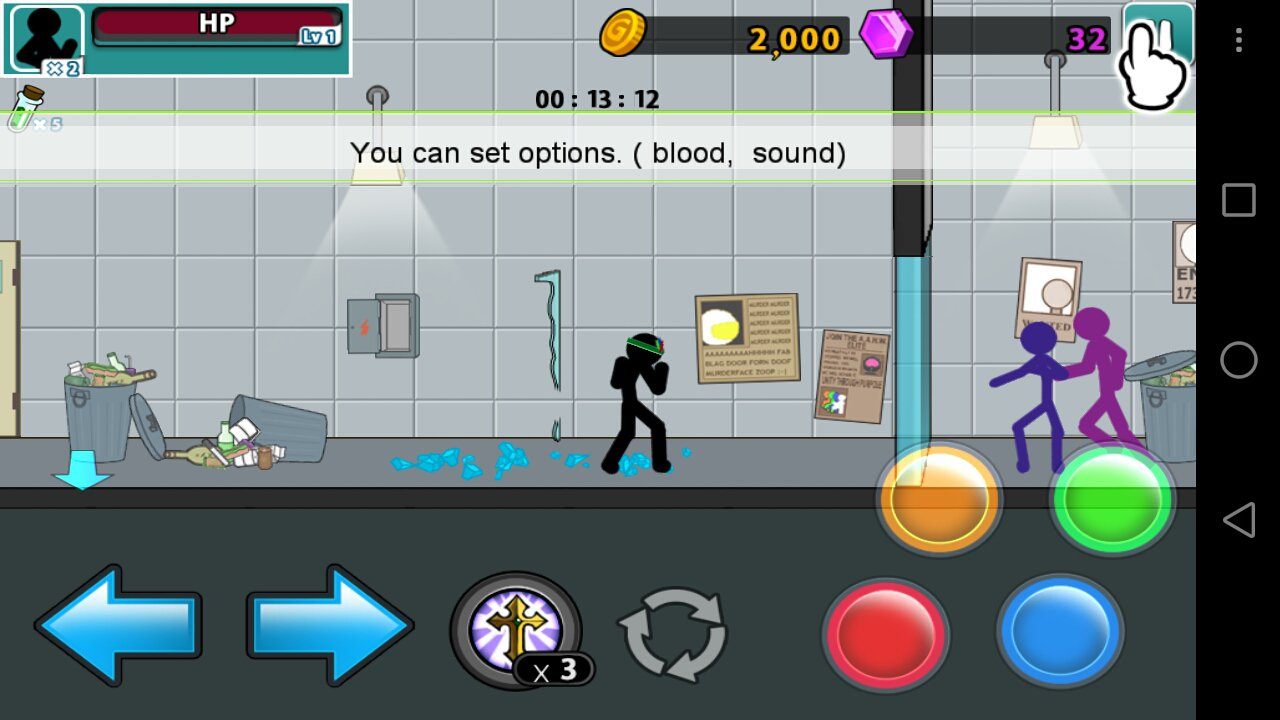 Gems, on the other hand, are useful in enhancing your character. This means you can add more mana and health to your character, making them last longer in battle. You will complete each level much easier when you have more health and can do more combos with your mana.
New players would be tempted to buy weapons using coins and spend them all at once. Make sure to balance coins and gems efficiently in this game. Find the perfect balance between a stronger character and an arsenal of powerful weapons.
Upgrade Your Weapons
Speaking of finding the right balance when it comes to your resources, many players usually forget that they can upgrade their weapons using coins. Many players would encounter difficult enemies in the game only to find out that they still have the same weapon since the start of the game. This realization can ruin your experience in the game, and you might have already spent all of your coins on other weapons.
Make sure to upgrade your weapons instead of consistently buying new ones. While they may be powerful, they are not as powerful as those that are fully upgraded. Use your coins to upgrade the weapons so you'll have an easier time during the more difficult levels in the game.
Kick Versus Punch
New players in the game are always tempted to smash the buttons and do all sorts of combos in the game, especially in the early stages. But, there are better ways to play the game without destroying your phone. Many players would argue which one is better – kick or punch.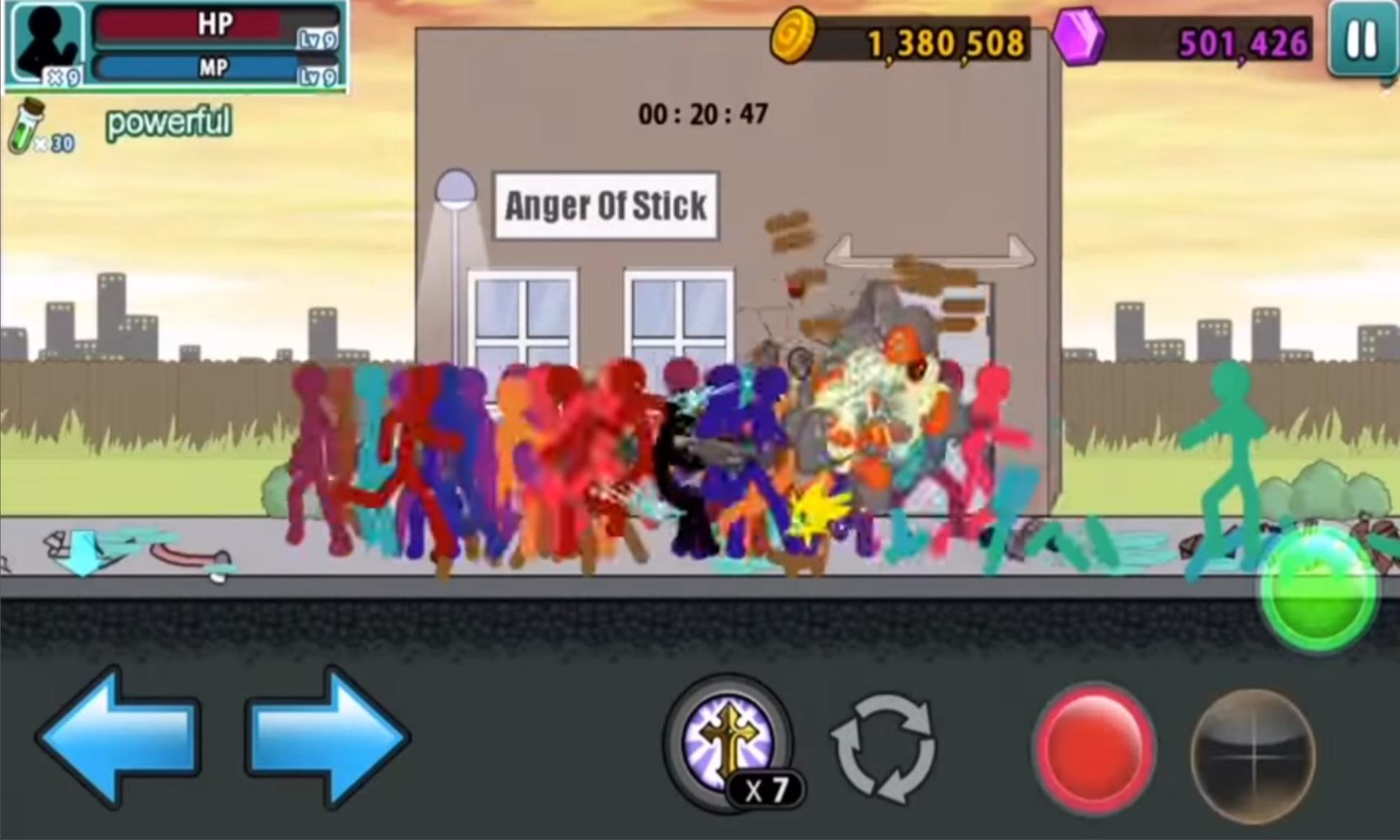 Some might say that a punch provides a more powerful attack against enemies, while others say a kick is much deadlier. In Anger of Stick 5, a kick is the best way to attack an enemy, especially if you do not use any weapon. A kick is a lot safer than a punch since you have more distance from your enemy.
Kicks also hit multiple targets and are great at dispersing crowds that are heading your way. Kicks can also be used as an opening for combos that will eliminate your enemies faster.
Use Stomp
Stomp is a great way to finish off enemies. It can be used immediately after a kick, which will finish off any enemies lying on the ground. However, there are also other things that a stomp can do in this game.
Stomp also helps destroy different objectives in the game much faster. Players can use stomp in different scenarios, such as looking for hidden coins and gems in the game. When you stomp on an enemy, they will take more time trying to stand up, which gives you time to stomp them again until they die.
Be A Hero
Never forget to rescue citizens in this game. The more you help rescue others, the more you earn points. You can easily spot a citizen that needs rescuing, or they may be one of your missions.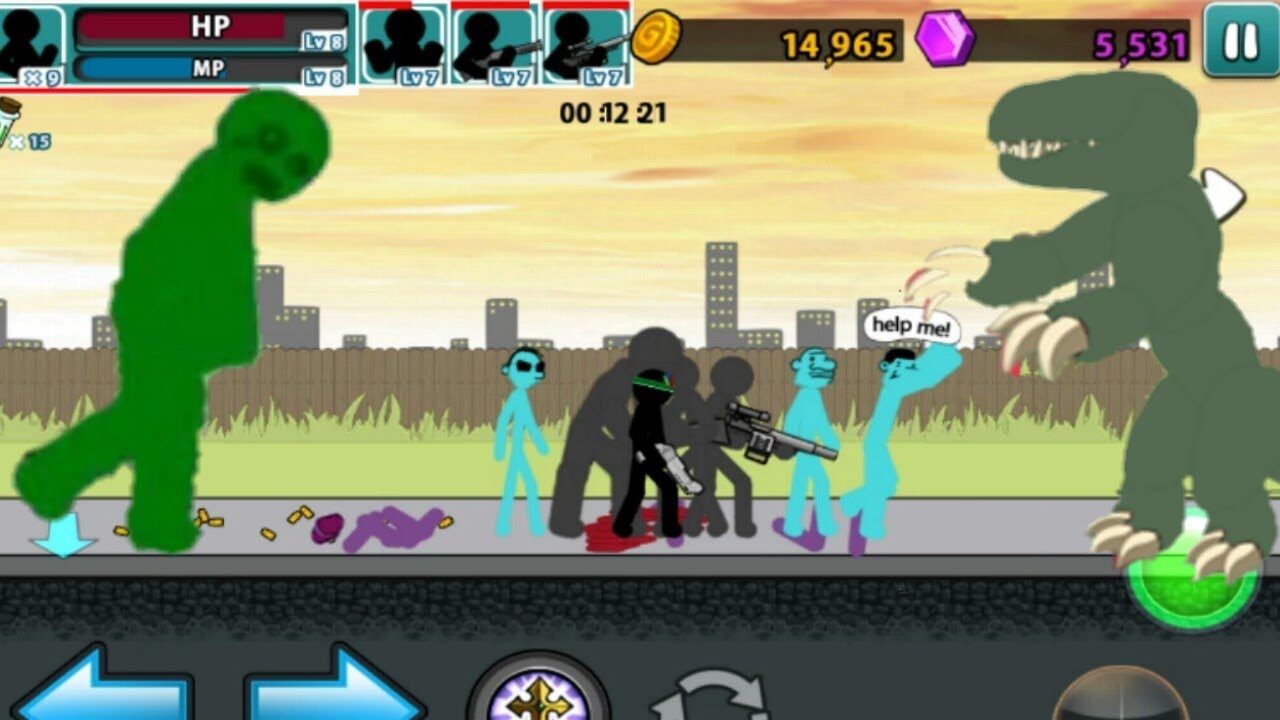 Never ignore them, as you might miss out on getting a good amount of coins for your character. Rescue citizens and escort them out of the building if you must. You will be rewarded for your heroism in this game.
Add Your Friends
At the start of the game, you will be prompted to sign in using your Facebook account. Go ahead and log in using your social media credentials so you can invite and add your friends to the game. The more friends you play with, the more chances you will get coins, gems, weapons, and fun in the game.
Complete missions together with friends or play with them in the Zombie mode. Share your scores on your social media profile as well.
Conclusion
Anger of Stick 5 also has a fun Zombie mode where you can experience slaying hordes of zombies. Get into the action either by yourself or together with your friends in this action-packed mobile game.
Earn experience, collect coins and gems, buy robots and weapons, and beat zombies and other enemies using your combat skills. Go ahead and play this action mobile game with your friends today.