Blizzard is always a gaming company that prides itself on creating top-quality games. The company has created some of the most compelling games like StarCraft, WarCraft, and many others. They have become one of the top brass when it comes to gaming over the past few decades.
As the company begins to expand to new reaches, they have recently announced that they are about to release a new game called Diablo Immortal. Gamers now have another game to look forward to in the new year now that Blizzard is in full speed with the development of the game. Find out more about Diablo Immortal, the controversy behind it, how to play the game, and everything in between.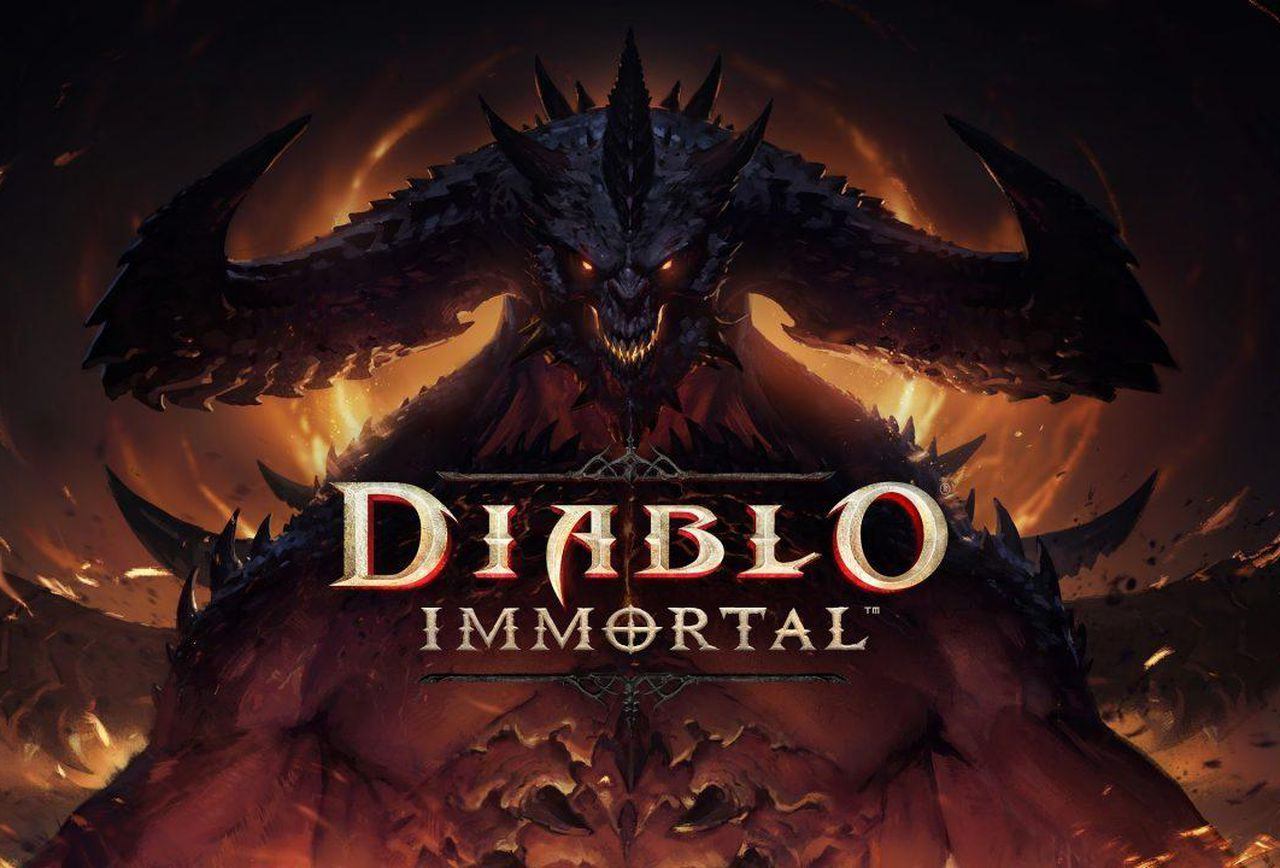 What Is Diablo Immortal?
Diablo Immortal is an upcoming mobile game from Blizzard and is the company's first venture into mobile gaming. The game features almost the same gameplay mechanics and is set within the same universe as its PC counterpart. The hack and slash gameplay fit perfectly into mobile gaming.
Players get to travel into the world of Sanctuary in an attempt to gather all the Worldstone shards before the forces of evil can and plunge the entire world into chaos. The game offers deep and rewarding gameplay fit for solo and multiplayer gaming. Explore a vast world, meet new players, run dungeons, and craft items and gems along the way.
Currently, there is still no news on when the game might be released but there is a chance that it will make its debut this year. Fans of the game can check out the Google Play Store for more information and pre-register for the app.
What Is the Storyline?
Diablo Immortal is set between the events of Diablo II and Diablo III where Tyrael had just destroyed the Worldstone in an attempt to prevent the spread of corruption. Pieces of the Worldstone have been scattered all over Sanctuary and have started to corrupt everything surrounding it causing demons to appear.
Now, a new band of heroes must rise to help collect the shards with the help of the infamous Deckard Cain in a quest to rid the world of corruption from the Worldstone. Players must choose their character and travel through the vast open-world of Sanctuary and confront many evil entities including the Skeleton King and many other hordes of demons and undead.
Band together with the remaining heroes and explore the uncharted lands of Sanctuary in search of the shards of the Worldstone. Visit places like the Ashwold Cemetery, the fabled Shassar Sea, or go to the forests of the Dark Wood. Seek shelter in Wortham or march across the city of Westmarch and many more places to visit.
A Brief History
Blizzard was full hands on deck with the release of other games in their repertoire. In 2018, the company slowly teased a new Diablo game but kept everything in secret as what Blizzard is used to. Fans of the game were very excited with the prospect of revisiting Sanctuary now that Diablo III was released several years now.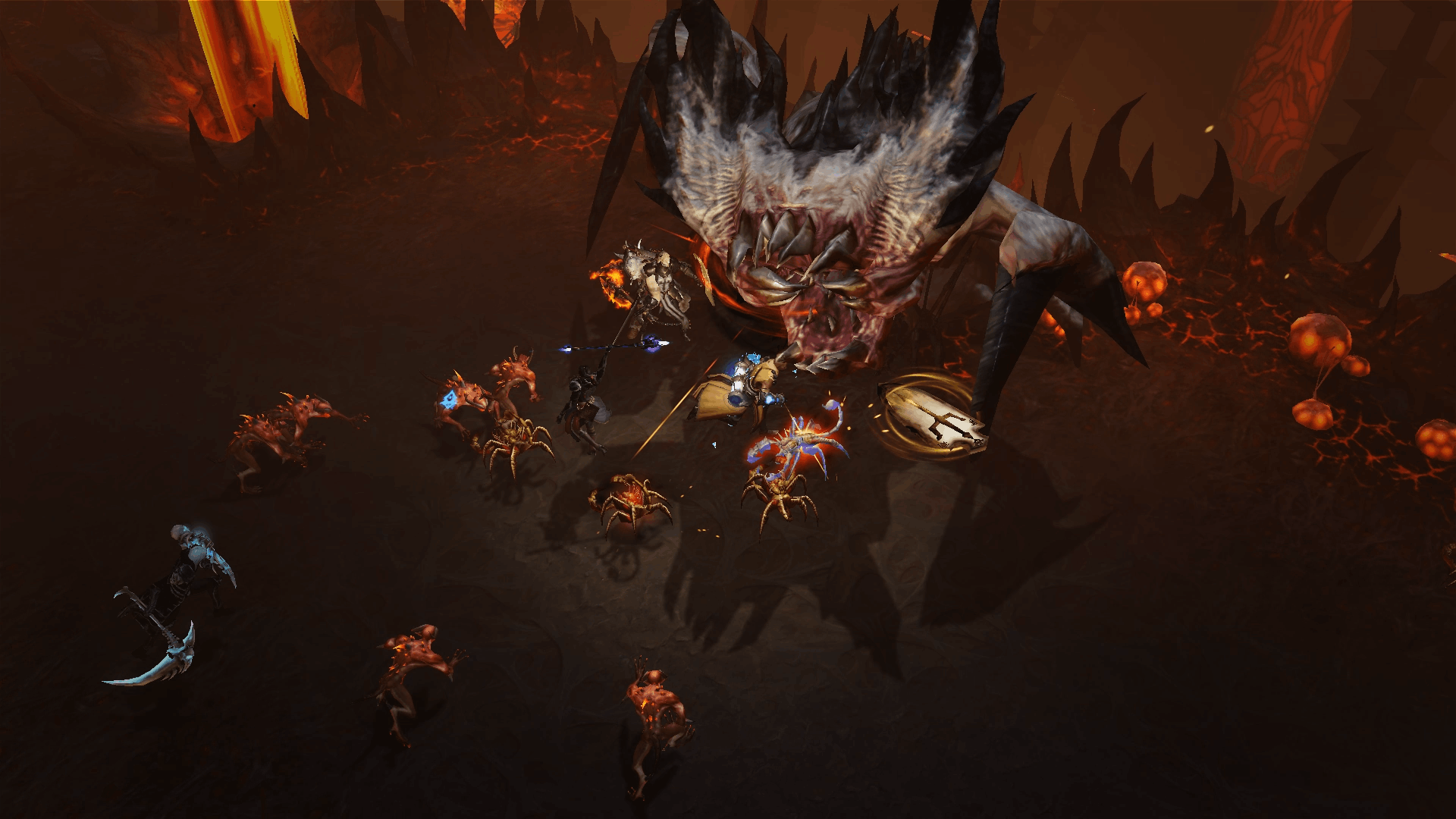 As the hype slowly built-up, fans were eager to find more about their favorite game at BlizzCon 2018. It was by that time that fans realized that Diablo Immortal would be a mobile game and in deafening silence, everyone was caught off-guard by such an announcement. The entire controversy led to the company going radio silent for several months until everything was up and ready.
In 2019, more information about the game became available and gameplay trailers were shown. In late 2020, Diablo Immortal had its first technical Alpha test and every doubt about this gaming vanished and the hype was real once again. Despite its early controversy, Diablo Immortal is on its way to becoming one of the powerhouses in mobile gaming.
Free to Play
The game will be free-to-play as promised by Blizzard with the option to have in-app purchases. Blizzard has mentioned that they will like to maintain a series of free content including additional classes, areas, stories, items, and other content that will keep the game fresh and interesting.
The mechanics of the original Diablo games will still be present in Diablo Immortal. At its core, the game is still a hack and slash game while also gathering gear to make you stronger and face boss monsters much like the PC version of the game.
Gameplay Overview
Diablo Immortal offers different areas where players can explore and hunt for items. One of the featured areas are dungeons where players can search for loots and understand more about the story behind the Worldstone. Dungeons can be completed in less than 15 minutes whether played alone or together with friends at a party.
Players who get to finish each dungeon will be rewarded with gears, items, and answers to the mystery surrounding Sanctuary. But beware, dungeons are also filled with monsters so players will either have to go together with friends or gear up if they want to claim all the rewards for themselves.
Challenge Rifts is another game mode where you can truly test your skills in the game. Each time you complete the game mode, you acquire rewards and the game progresses to a more difficult level. Players will also have to contend with a weekly leaderboard to see who is the best in this game mode.
Solo or Co-op
Players can play alone in Diablo Immortal or play together with friends. Explore the vast and dangerous world alone or you can team up with other adventurers in a party especially during events and other special quests. Each zone can host several players that you can party up with.
Players also can start a party of up to 4 members or create a guild. Guilds help create a community and level up through social activities.
Who Are the Characters?
Diablo Immortal features six character classes with four of them available during the Technical Alpha test. Players may choose the Wizard who can wield destructive powers to immediately dispose of enemies or charge into battle with the brute force of a Barbarian. Use martial arts as a Monk or dance around your enemies as a Demon Hunter.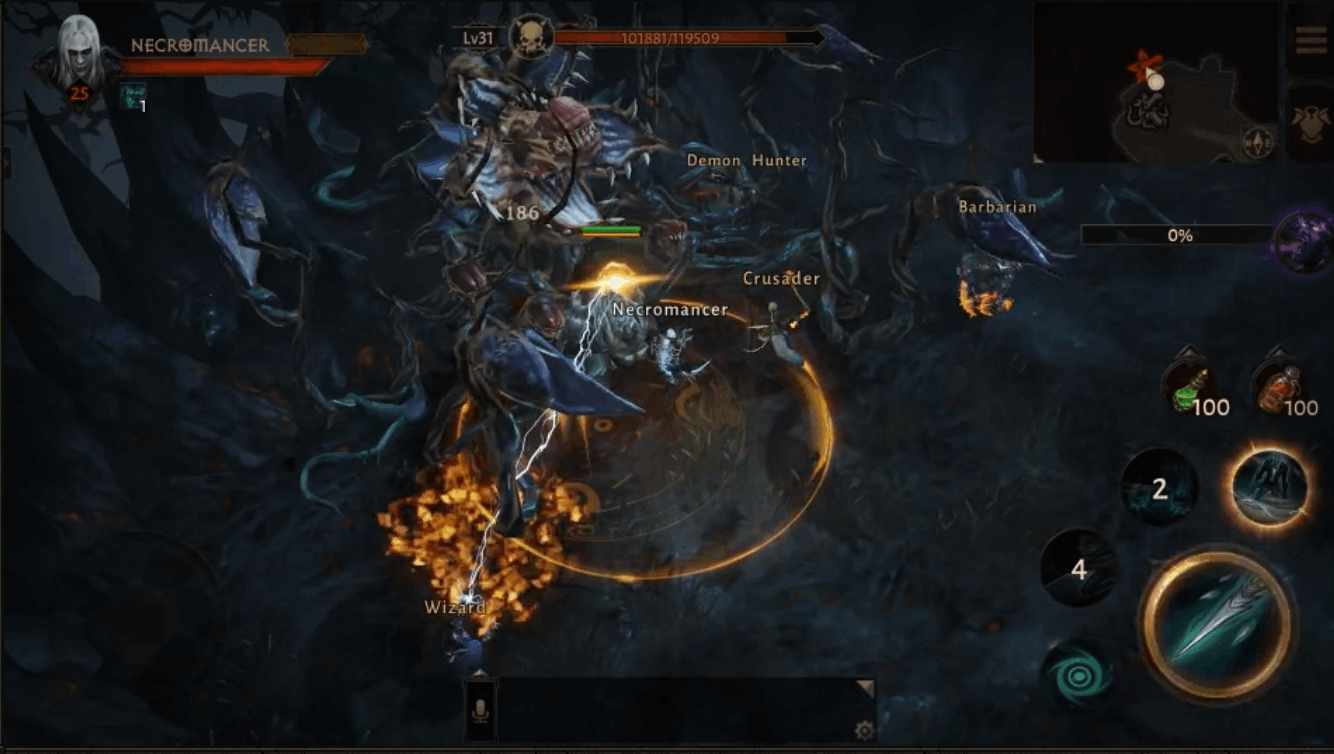 Veterans of the series will be familiar with these characters but Diablo Immortal offers a new take on the character's combat abilities. First, each class will have two Primary attacks and another set of skills that are both new and familiar. Players will also get to charge up their ultimate ability by using their Primary attacks.
Unlock new skills as you level up and increase the power of your skills. Upgrade your powerful abilities and create your destiny in the game by following your skill path. Players can assign different keys for the Primary Attack slot and four more slots for other abilities.
Paragons
Characters also have Paragon levels that increase your character's skills as you level them up. Paragon levels either provide new utility or effect to your skills or add bonus stats. These include Survivor, Treasure Hunter, Vanquisher, and Gladiator.
Survivor Paragon allows your character to have increased survivability against monsters while Treasure Hunter helps you gain more experience and increases your chances of finding items, gems, and gold in the game. Vanquisher makes your attacks stronger so you can finish monsters quickly. Meanwhile, Gladiator increases your effectiveness when fighting against other players especially in PvP mode.
Each type of Paragon will let you create your path in the game. Whether you want to earn more loot or tank attacks from monsters, choosing the right Paragon will help define your place in the game. Never forget to activate them as you continue to play the game.
How to Use Itemization
Diablo Immortal features a deep loot system where players can expect a different itemization choice than the usual action-RPGs. The game aims to provide varying choices for players and offers versatility in both your skill build and item build. This makes the game fresh thus allowing for a more diverse cast of players to play with.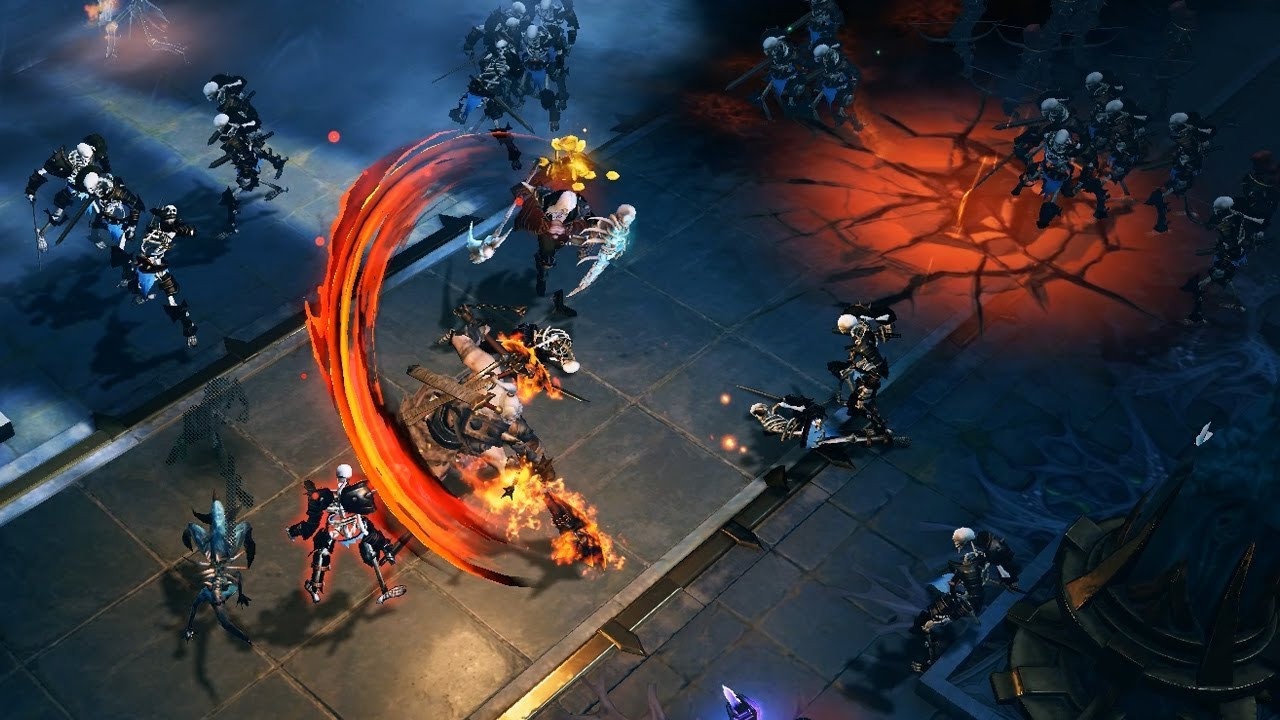 Each item will have different attributes that will affect the way it performs in the game. Attributes such as strength, intelligence, vitality, willpower, and fortitude can affect the way players play the game.
Players also get to have access to as many as 12 gear slots with primary gear slots featuring skill-changing effects. Secondary gear slots add more stats and attribute to your overall set of gear.
Upgrading Your Gear
Players can also upgrade their gear with the use of Charms, Gems, and Runes. Charms offer skill rank bonuses to all classes and are rolled randomly. Charms take up a slot and grant a bonus to a skill that you choose.
Meanwhile, Runes are collected from Elder Rifts and are used as recipes to create legendary gems and items. Gems are used to upgrade an item and turn them into Legendary Items with special attributes.
Conclusion
Even with its colorful history from development to its highly publicized announcement, Blizzard continues to work in silence for its first venture into mobile gaming, despite its successful Blizzard games. Diablo Immortal has just done its Technical Alpha and most players have already changed their views in the game.
It will only be a matter of time before the release of the game is announced. But before then, Diablo Immortal is still clearly getting the hype it deserves.