When you think of sports video games, you think of basketball and football. There are only a few gamers out there that truly appreciate the intricacies of rugby and its popularity.
At one point, there were many rugby video games published but most of them meandered into mediocrity. Rugby video game fans were in a drought for a couple of years. Then hype soon set in after Rugby World Cup 2011 was announced.
Developed by HB Studios and 505 Games, how did the world come to receive Rugby World Cup 2011 as the best rugby video game ever? Learn more about Rugby World Cup 2011, how it is played, where to download it, and other tips below.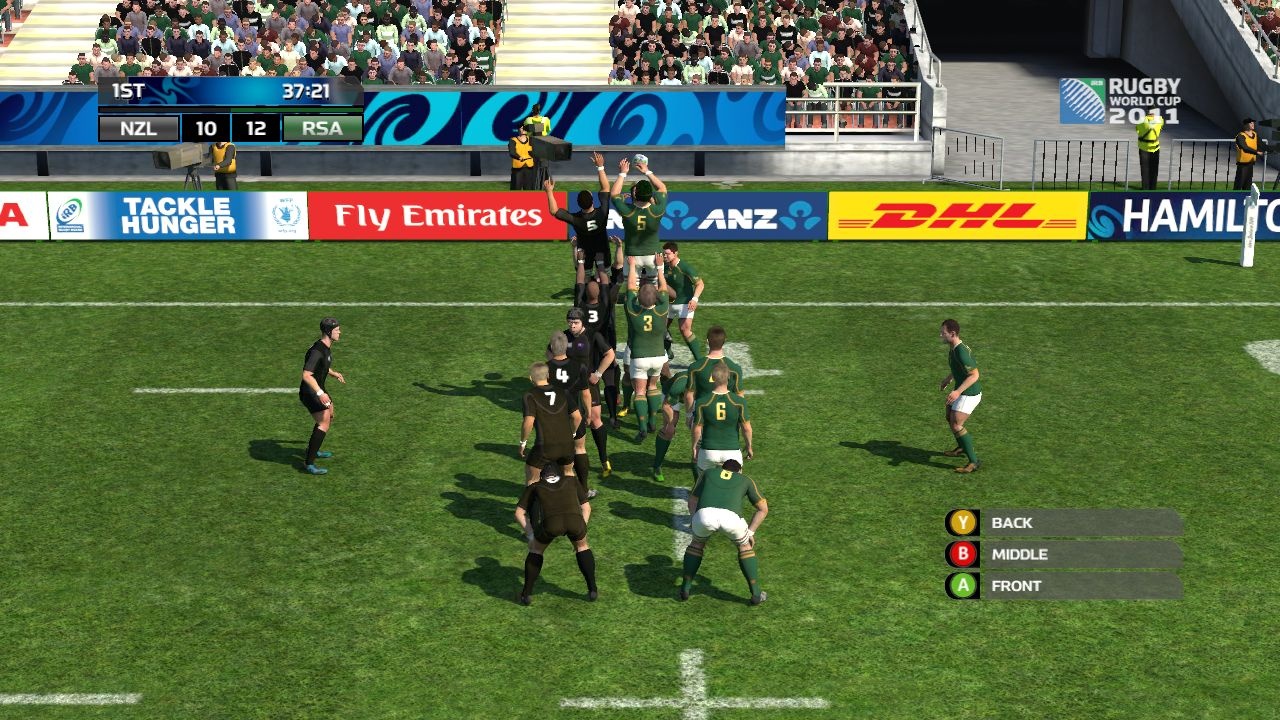 The Basics of Rugby World Cup 2011
Rugby World Cup 2011 is based on the IRFU Rugby World Cup 2011 in New Zealand and has 20 different international teams for players to choose from.
This rugby simulation game was first released in Europe in August 2011 and was released in North America a few days after. Rugby World Cup 2011 was released for the PlayStation 3 and Xbox 360.
The game features teams of the 2011 Rugby World Cup namely Australia, Canada, Fiji, England, Italy, Romania, Russia, New Zealand, and many more. All of which was fully licensed.
Names Altered
While the names of the players from Australia and New Zealand were heavily altered due to a lack of licensing, it is still highly recognizable by fans of the game.
The same goes for the official stadiums used in the game such as the Millenium Stadium, Murrayfield, and Twickenham.
Game Modes
Aside from a goal-kicking mini-game, Rugby World Cup 2011 has the main game mode where players can choose from the pool of 20 teams.
Players get to guide the team from the pool stage up until the finals where they get rewarded with the William Webb Ellis Cup.
The game also has Warm-Up tours where you get to play with friendly matches against different teams and is divided into two splits according to their country's corresponding locations – the Northern Hemisphere and Southern Hemisphere.
Currently, there are no tournament modes that will truly test your mettle in the game however, players have required an Online Pass before they can play the game at its full potential.
Where to Play
The game is also available to be played online through the PlayStation Network and the XboxLive.
Online play features several game modes including ranked matches where players get to play against others and custom matches where they can match with their friends in a customized setting.
Tips to Play
While the game is very simple and easy to understand especially for rugby fans, casual gamers might have a hard time navigating the game when it comes to choosing the right path to victory.
Teams and player stats can get interchanged and some games might be tougher to beat. Here are some tips to ease your time playing Rugby World Cup 2011.
Warm-Up Tours Essentials
When you first start the game, make sure to check out Warm-up Tours. The game mode is highly recommended for newbie players as they are not the most difficult matches.
If you find yourself still struggling with the game, edit the stats of the team so you can understand the game better by playing it well.
Unlock Hemispheres
Go through each hemisphere so you can unlock the third one. Each hemisphere should only take about an hour or so. Once you have a full grasp of what the mode is about, run through it again but this time, complete the mode on a higher difficulty.
You may also want to challenge your friends through online play and get to learn their moves in the game. The best way to learn to play the game is through experience.
Conclusion
Sports games always bring out the competition in us and this game definitely does that. While the game suffers from dated graphics especially when it comes to close-ups and instant replays, Rugby World Cup 2011 is still fun.
It is already expected that the game developer might not have the highest budget when it comes to licensing. However, the effort in bringing this game after a four-year drought is highly appreciated by fans considering how engaging the matches are.